Indigenous Peoples Major Group Draft Position Paper & Matrix for the UN Post-2015 Sustainable Development Goals - Call for responses June 30, 2014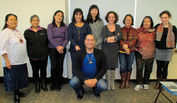 One of the main outcomes of the United Nations (UN) Conference on Sustainable Development (Rio+20) held in Rio de Janeiro, Brazil, in June 2012, was the agreement by UN Member States to launch a process to develop Sustainable Development Goals (SDGs). The SDGs are the basis for the UN's development agenda post-2015. Indigenous Peoples are actively involved in this process to ensure that their concerns are reflected and their rights are protected. The International Indian Treaty Council is one of three Organizing Partners for the Indigenous Peoples Major Group (IP-MG) and is working to ensure broad participation and direct involvement of Indigenous Peoples in this process.
A draft position paper with proposals for major themes, goals, targets and indicators has been drafted for consideration in the post-2015 development agenda. This document has been developed in partnership with Indigenous leaders and organizations and reflects the work at the United Nations impacting Indigenous Peoples. The Organizing Partners are requesting input from Indigenous Peoples on the draft paper and matrix by June 30, 2014.
Proyecto de Documento de posición y Matriz de Los Pueblos Indígenas para las Metas de Desarrollo Sostenible post-2015 de la ONU - Exigen respuestas por 30 de junio de 2014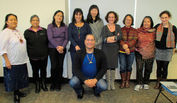 Uno de los resultados principales de la Conferencia sobre el Desarrollo Sostenible (Río +20) de las Naciones Unidas (ONU), celebrada en Río de Janeiro, Brasil, en junio de 2012, fue el acuerdo de los Estados miembros de la ONU de poner en marcha un proceso para desarrollar Metas de Desarrollo Sostenible (MDS). Las MDS son la base de la agenda de desarrollo posterior a 2015 de la ONU. Los Pueblos Indígenas participan activamente en este proceso para asegurar que se reflejen sus inquietudes y se protejan sus derechos. El Consejo Internacional de Tratados Indios (CITI) es uno de tres asociados organizadores para el Grupo Principal de Pueblos Indígenas y está trabajando para asegurar la participación amplia y directa de los Pueblos Indígenas en este proceso.
Se ha elaborado un borrador para el documento de posición con propuestas de importantes temas, objetivos, metas e indicadores para ser considerados en el programa de desarrollo para después de 2015. Este documento ha sido desarrollado en colaboración con organizaciones y líderes Indígenas, y refleja el trabajo dentro de las Naciones Unidas que afecta a los Pueblos Indígenas. Los Asociados Organizadores solicitan aportes de los Pueblos Indígenas sobre el documento borrador y la matriz antes del 30 de junio de 2014.
United States to Undergo Second United Periodic Review in 2015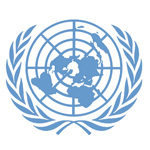 The United Periodic Review (UPR) is a voluntary peer review process of United Nations (UN) member State's human rights record UN Human Rights Council (HRC) in 2006. The UPR is based on information provided by the State and Indigenous Nations, Peoples, organizations and civil society. Recommendations from Rapporteurs and Treaty Bodies such as the Committee on the Elimination of Racial Discrimination and the Human Rights Committee as well as past UPR recommendations are also a focus.
The United States (US) will undergo its' second review in April or May 2015 during the 22nd session of the HRC in Geneva, Switzerland. During this session, the UPR will focus on the US implementation of previous recommendations accepted as well as information provided by Indigenous Nations, Peoples, organizations and civil society.
UN Human Rights Committee calls on US to Protect Sacred Areas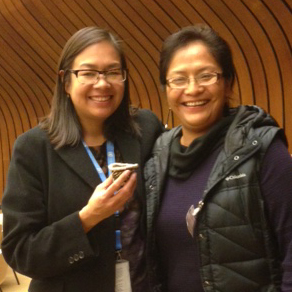 On Friday, March 28, 2014, the 110th session of the United Nations (UN) Human Rights Committee (HRC) issued its Concluding Observations on the United States (US) compliance with the International Covenant on Civil and Political Rights (ICCPR). The 11-page document covers a broad range of issues presented during the review of the US.
In addition to specific recommendations addressing the cultural rights of Indigenous Peoples under Article 27 of the Covenant, other recommendations addressed issues such as racial disparities in the criminal justice system and racial profiling which directly impact the lives and rights of Indigenous Peoples in the US. The HRC also expressed concern about disproportionate levels of violence against Indigenous women in the US.
Jose Francisco Cali Tzay Elected as President of the UN Committee on the Elimination of Racial Discrimination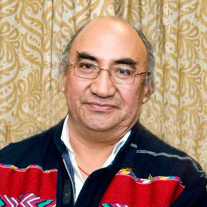 Francisco Cali Tzay, Mayan Kaqchikel from Guatemala, was elected today to a two-year term as President of the United Nations (UN) Committee on the Elimination of Racial Discrimination (CERD) on the first day of its 84th session. The CERD is the Treaty Monitoring Body for the International Convention on the Elimination of All Forms of Racial Discrimination (ICERD), and one of nine International Human Rights Treaties within the UN system. The ICERD is legally-binding for the 175 countries (State parties) which have ratified it to date. The CERD was the first Treaty Monitoring body to be established within the UN System and is responsible for reviewing the compliance of all State parties with the provisions of the ICERD. It also makes recommendations as to how States should change their policies and practices to comply with their obligations under the ICERD to eliminate racial discrimination in their countries.
< READ MORE >
Support our work / Apoyen nuestro trabajo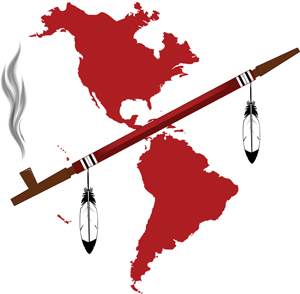 IITC does not receive any state or federal funding for our work. Instead we are supported by the foundation grants and the generous support of private donors, friends and allies. Please consider contributing to support the work of IITC. Whether it be planned giving or a one time donation, any amount helps. IITC is a nonprofit 501(c)3 organizations and all donations are tax-deductible.
For more information on supporting our organization, please contact Andrea Carmen, Executive Director at andrea@treatycouncil.org or (907) 745-4482. You can also donate directly through PayPal.
CITI no recibe recurso alguno de los Gobiernos estatales o federales. Dependemos exclusivamente de fundaciones y del apoyo generoso de donantes individuales, amigos y aliados para sustentar nuestro trabajo. Por favor, considere la posibilidad de contribuir económicamente al trabajo de CITI, ya sea mediante un apoyo permanente, o haciendo una donación única. Toda donación, por pequeña que sea, nos ayuda. CITI es una organización sin fines de lucro de acuerdo con el artículo 501, fracción c, inciso 3 del Código Estadounidense. Toda sus donaciones son deducibles de los impuestos en los EE.UU.
Para más información acerca de cómo pueden apoyarnos, por favor comuníquese con nuestra Directora Ejecutiva, Andrea Carmen, al andrea@treatycouncil.org ó (907) 745-4482