CUAHSI at the AGU Fall Meeting, Dec 9 - 13
CUAHSI is hosting an exhibition booth (#306) on NSF Street - come stop by and say hello! [see Interactive Exhibit Hall map]. The CUAHSI Town Hall will not be held this year. However, we are hosting a new lunchtime event for our early career members to learn more about CUAHSI and how to get involved. CUAHSI staff are participating in numerous events and sessions, for example:
Stop by our booth at AGU in December to meet the staff and Board, see demonstrations of WDC services and instrumentation, and look for CUAHSI-convened sessions on informatics and modeling in the technical program. CUAHSI will not be holding a Town Hall this year, but have added a special event – an Early Career lunch on Wednesday, Dec 11th.

Spring Cyberseminar Series on Snow Hydrology
Cyberseminars will start up again in February, 2014 with the theme of "Snow Hydrology". More info on this series coming soon, but as always, you can access over 100 archived cyberseminars at
http://www.cuahsi.org/Cyberseminars.aspx

Instrumentation Workshop:Laser Specs for Field Hydrology and Biogeochemistry - Lessons Learned and Future Prospects
"A Virtual Workshop exploring the Potential and Pitfalls of a Revolutionary Technology Sponsored by the US Geological Survey and CUAHSI."
We encourage you to participate in this instrumentation workshop and submit posters for the Virtual Poster Session. Poster submissions will open in January and close on Feb. 26
th
. For more information and a calendar of events, see:
http://www.cuahsi.org/laserspecs.aspx
or email:
egeosling@cuahsi.org
---
Kick-off event: Instrumentation Forum,
Friday, January 27, 2014 -
10am – 2pm
Featuring Manufacturer's Presentations by Los Gatos Research & Piccaro, Inc.
Research Perspectives with Tyler B. Coplen & Haiping Qi, U.S. Geological Survey & Leonard Wassenaar, International Atomic Energy Agency, Vienna. Followed by a Panel Discussion
---
Cyberseminars: User Perspectives,
Throughout February -- All cyberseminars will start at 9am PST (12pm EST or 6pm CET)
Markus Weiler, Gabe Bowen , Julian Klaus, Todd Dawson, and Mark Conrad
---
Virtual Poster Session,
Friday, February 28, 2014 -
10am – 12pm
Extended abstracts to be published in: topical overview paper in Eos authored by speakers and conveners, and a USGS technical publication as a collection of seminar and poster abstracts with graphics
Challenge Grant Applications Due for Let's Talk About Water; 2013 Events Wrap Up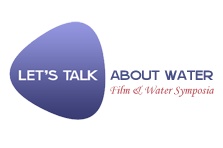 The deadline for submitting an application for CUAHSI's 2013 Challenge Grant program, which provides up to $3000 in matching funds to host a Let's Talk About Water (LTAW) Film event at your campus, is January 15th! The LTAW program, primarily supported by the Johnson Family Foundation, has been a well-received film and discussion educational program within the university and community setting for engaging and educating participants on water-related issues affecting society. CUAHSI awarded six Challenge Grants in 2012 to Cal State – Chico, University of Idaho, University of Saskatchewan, Texas A&M, Syracuse University, and Rutgers University, and we just finished our sixth event, the showing of Chasing Ice at Rutgers on October 23rd. You can read about all six awardees and 2012 events here and find out more about the program and submit your Challenge Grant application here.
Go East, Water Scientists: CUAHSI 2014 Biennial Dates, Theme and New Location Announced!
Save the Date! CUAHSI has announced plans for our 2014 Biennial Colloquium on Water Science and Engineering.
The 4th CUAHSI Biennial Science Colloquium on Water Science and Engineering:
Water across the critical zone: Scaling from local to global hydrology
July 29 – August 2, 2014
National Conversation Training Center, Shepherdstown, WV


Plans are in full swing for the meeting, which moves east from our previous meeting location, NCAR (Boulder, CO). The National Conversation Training Center (http://fws.nctc.gov) is located near Dulles Airport and provides a retreat-like, unique setting for the Biennial. As with our previous Biennials, the meeting will be a mix of keynote and named lectures, sessions of long-form invited talks and a contributed poster session, and provide ample time for networking, optional workshops, social and special events. Plan to join your colleagues for three days of high quality science sessions and several book-end events at the Consortium's signature event and experience the wonderful wilds of West Virginia! Keynotes, sessions and more details are forthcoming.
New CUAHSI Board of Directors for 2014
As of the 2013 Annual Membership meeting, CUAHSI is pleased to announce four new members(Michael Gooseff, David W. Hyndman, Holly Michael, Albert J. Valocchi)
and two re-elected members (Rasmussen and McGlynn) for the CUAHSI Board of Directors.

2014 Members
[click here for biographies]
Robyn Hannigan,
Chair
University of Massachusetts - Boston
Environmental, Earth and Ocean Sciences
Witold Krajewski,
Past Chair
University of Iowa
IIHR - Hydroscience and Engineering
Diogo Bolster

University of Notre Dame
Civil Engineering and Geological Sciences
Anne Carey

Ohio State University
School of Earth Sciences
Carol Johnston

South Dakota State University
Department of Natural Resource Management
Brian McGlynn

Duke University
Division of Earth and Ocean Sciences
Todd Rasmussen


University of Georgia
Hydrology and Water Resources,
Warnell School of Forestry and Natural Resources
Peter Troch

University of Arizona
Hydrology and Water Resources
Scott Tyler,
Chair Elect
University of Nevada, Reno
Geological Sciences and Engineering
Brian Waldron

University of Memphis
Civil Engineering
David S. White

Murray State University
Biological Sciences
Michael Gooseff
Director-elect
Colorado State University
David W. Hyndman
Director-elect
Michigan State University
Holly Michael
Director-elect
University of Delaware
Albert J. Valocchi
Director-elect
University of Illinois at Urbana-Champaign
Mark Your Calendars Now for 2014 CUAHSI-Related Meetings
---
CUAHSI seeks input from the community on proposing ideas for or to coordinate a hands-on workshop with CUAHSI and to highlight research by community members that has been enabled by CUAHSI services or presented at CUAHSI events.
If you would like to discuss workshop opportunities or would like to share your research or photos with CUAHSI for possible inclusion on the website, in press releases, or to be highlighted in the monthly newsletter, please contact jarrigo@cuahsi.org.