Sharing Knowledge and Love
from India to Africa
Stories of HHI heroes from three countries.

First, we meet a tribal grandmother in a rural village in eastern India. She is fascinated by the HHI training that has come to her village and she thanks HHI for bringing knowledge and healthy practices of child care to the young mothers of her community, and she commits to adopting new healthy practices herself.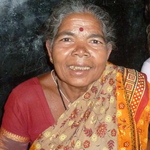 A Grandma says "Thank You HHI"
In a tribal village, far down a dirt road in rural India, an HHI training was offered to all the mothers and grandmothers to join us to learn about early childhood development. The response was fabulous, with more than 22 moms piling in, almost all had young infants, and a few had newborns snuggled close.


---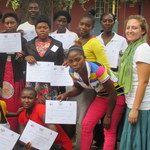 In Namibia, a Peace Corps volunteer works with a local health worker to bring HHI's education to the community health volunteers working with parents and children who are impacted by HIV/AIDS.

15 Moms + 1 Dad in Namibia Caregivers from 15 rural Centers for Orphaned & Vulnerable Children (HIV effected) gather together to attend an HHI Training in Namibia.

---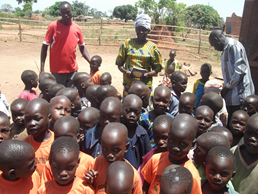 A Community Volunteer in Uganda
And in Uganda, one young man brings love and knowledge to his village and is embraced for efforts. Bonny, in the red t-shirt, was an HHI Peer Educator in his village, but soon the village saw his greater potential and asked him to serve as a mentor to teachers and caregivers at the local kindergarten.


---

Mother's Day is May 10th.
Make a donation in honor of your Mother today.