Get the Inside Experience with HHI!
Clinton Global Initiative
The Clinton Global Initiative (CGI) has been called the DAVOS for the global development community, attracting exceptional individuals from businesses, nonprofits, governments and philanthropic organizations across the world. Over the years, the meetings have included more than 150 heads of state and 20 Nobel laureates. Members include the Clinton family, Bill & Melinda Gates, Sheryl Sandburg, Bono and President Barack Obama. CGI members have improved the lives of over 400 million people in more than 180 countries through more than 2,300 Commitments to Action since its inception in 2005.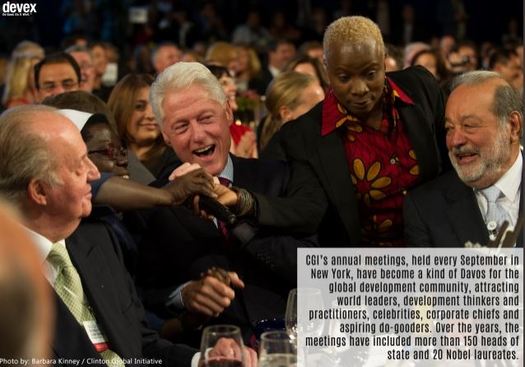 World leaders in politics, research, economics and development are now recognizing Early Childhood Development as one of the best investments a country can make. And, HHI has been invited to share our unique program model as a solution for global health!

Join HHI's founder, Laura Peterson, inside of CGI, working with leaders from around the globe to turn ideas in to action through networking, knowledge building, and collaboration.

Starting tomorrow in New York City, and continuing through the week, get inside all of the action with HHI's posts on FaceBook and Twitter


Updates:
HHI teams with HealthPhone to provide educational content to mothers of children age zero to three in India. A portion of HHI's mother training will soon be available to mothers in India via video on mobile phones. This is great news for millions of new mothers and their babies in some of the most rural and underdeveloped areas of the world. HealthPhone's technology allows us to provide life-changing content to millions mothers and in that way better the lives of millions of babies we would otherwise not be able to reach.

HHI Goes to Namibia - Recently a group of mothers in Namibia gathered with their babies to participate in HHI's first ever training in their country, all thanks to a young woman who was determined to make it happen.
HHI has done more than ever this year, but we cannot do our important work without you. Please, we need your investment to ensure a healthy future for the world's most vulnerable children. Give today.

​
♥♥♥♥♥♥
News:
New York Times: "Status & Stress"
An important article that gets to core of why HHI's work is critical and long lasting - check out the whole article & get a deeper look at issues of early childhood. NYT article
"A nurturing bond with a caregiver in a stimulating environment appears essential for proper brain development and healthy maturation of the stress response. That sounds easy enough, except that such bonds, and the broader social networks that support them, are precisely what poverty disrupts."