A Thousand Thanks!
Dear friends,

Every year I am overwhelmed by the generosity, kindness and compassion of hundreds of people coming together to support the work and forward the mission of Hands to Hearts International. I find myself saying "thank you" again and again, but it rarely feels like enough.

This year I'd like to offer "tusen tack" to try to better express my gratitude for the outpouring of all the support that you offer to HHI. This is a Scandinavian saying (Swedish version) for "a thousand thanks".
It is because of you, and many others who care just as much as you, that HHI is able to empower thousands of women and men with critical, yet simple, useable information. And in turn, these thousands, better the lives of tens-of-thousands of vulnerable infants and children.

By supporting HHI, you are the starting point for an extremely potent ripple of change. The results further out on the ripples include saving children's lives, reducing domestic violence and better preparing children for school (just to name a few). For this, we offer a thousand thanks to all of our supporters, and an extra special "tack!" to The Greenbaum Foundation for matching all of your donations and providing HHI a grant of $50,000!

For those who gave during the matching grant, see your name on our Donor Honor Board. And you are all welcome to follow us throughout the year on FaceBook.

A thousand thank you's....

Laura Peterson, Founder & Executive Director

PS - a BIG announcement is coming next week - stay tuned!!!


News & Updates:
Goodbye Frank....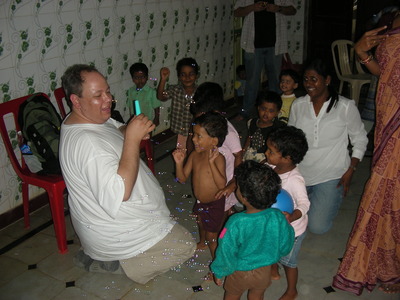 We recently lost one of the greatest (and quietest) child advocates we've ever known. Frank Mahler. I met Frank in 2007 when HHI was recreating our training on early childhood care. He was smart, intuitive, deeply compassionate and an incredible advocate for babies and young children. He also had a wicked sense of humor, as he once counseled me to think of toddlers as "tiny drunk midgets, not in full control of their actions and sometimes a little violent."
He will be deeply, profoundly missed, but never forgotten. Read more.

Frank Mahler, 1967 - 2012