"When he had spit on the man's eyes and put his hands on him, Jesus asked, 'Do you see anything?'
He looked up and said, 'I see people; they look like trees walking around.'
Once more Jesus put his hands on the man's eyes. Then his eyes were opened, his sight was restored, and he saw everything clearly."
Mark 8.23b-25
---
When we think of Jesus healing people of various illnesses, I think most of us probably readily call to mind Jesus healing the blind and deaf. So it might come as a surprise (if we don't stop to think about it) that there are only two accounts of Jesus healing blind men in Mark's gospel, and the first of these accounts doesn't occur until late in the eighth chapter. We will hear Mark's first story Jesus healing a blind man this Sunday.
And though this is the first account of Jesus healing a blind man, for a long time Mark has been asking us to think about blindness and sight. It's no accident that Mark records this healing where he does in his gospel -- on the heals of his warning to the disciples: "Do you still not perceive or understand? Do you have eyes but fail to see, and ears but fail to hear?" Mark wants us to give thanks and praise not only for Jesus' healing of this blind man and the hope of sight to come for those who are physically blind, but also to be filled with hope because Jesus heals not only physical blindness, but also the spiritual myopia the disciples and we all have. Jesus not only heals this man but invites his disciples and all of us to consider further our spiritual blindness and the need for his healing touch. The great good news is this: Jesus will never forsake us in our partial blindness, but will lead us into new sight.
I encourage you to read and reflect on
Mark 8.22-26
prior to our time together on Sunday.
---
Announcements, Events, and Opportunities: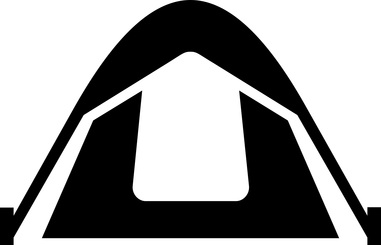 Valley Church Camping Retreat:
You are invited to join us for a camping retreat from the evening of Friday, August 25 through the morning of Sunday, August 27 at Chenango Valley State Park. You can either camp or participate during the day and sleep in the comfort of your own home. Please mark your calendars and sign up online
here
or on the sign-up sheet on the back of the door in the foyer. If you are camping, please reserve your camping spot. If you are tent camping, we would encourage you to reserve a spot in Chipmunk Bluff. There are still sights in the north section of Chipmunk Bluff 60-88 that would be ideal. If you are RV camping and need electricity, please select an appropriate site nearby in the Chipmunk Bluff area. See
here
to make reservations.
---

~ Valley Church ~
Gathered as God's family, we are sent into the world as agents of God's mission of renewal.

---
This Sunday:
Worship Service
at 10:00 a.m.
Children will remain in the service of worship during the summer.
---
That we might better pray for one another and God's world:


We pray for Rod and Daryl Whitacre as they prepare to move to Syracuse, that God would watch over the logistics of the move and bless them as they say goodbye to friends and neighbors here.
We pray for healing for the DeYoung's nephew/cousin Michael Trowbridge following his accident, giving thanks for the healing he has experienced.
We pray for Annette Vernon as she prepares to move to China, that God would watch over the logistics of her move and heal her from infection she's struggling with now.
We rejoice with Vivian Keller at the birth of her granddaughter.
We ask for healing for Joyce Vos' brother, who has been diagnosed with brain cancer and for Al Vos' nephew who was seriously injured in a farm accident.
We pray for all the participants of the Christian Reformed Church's
Inspire Conference
that is meeting this weekend in Detroit, Michigan, including Luci Huizinga and Becky and Claire Stocum .
We pray for ongoing needs: we pray for healing for Lor's uncle John and for her neighbor, both being treated for cancer; for Becky's friend Joe who is battling colon cancer; for Adam Derzanovich; for Beth Cunningham's cousin Karen; for Lynda Huizinga's niece Alexis; for Alistair Krempel; for Mike Corgan's nephew who is battling heroin addiction.

---
Sunday Morning Ministries for
August 6, 2017
Greeter: Judy Zwierzynski


Ushers: Joe Patak and George de Jager
Intercessory Prayer: Ron Crawford
Scripture Reader: Trent Nelson
Nursery: Herleen DeYoung