"Is not this the fast that I choose: to loose the bonds of injustice, to undo the thongs of the yoke, to let the oppressed go free, and to break every yoke?
Is it not to share your bread with the hungry, and bring the homeless poor into your house; when you see the naked, to cover them, and not to hide yourself from your own kin?
Then your light shall break forth like the dawn, and your healing shall spring up quickly; your vindicator shall go before you, the glory of the LORD shall be your rear guard.
Then you shall call, and the LORD will answer; you shall cry for help, and he will say, Here I am."
~ Isaiah 58.6-9a
---
This Sunday Edward and Milly Okiror, natives of Uganda, Africa who live and work there with World Renew, will join us for our service of worship. They will be sharing some of their story about life in Uganda, their work with World Renew, and how the good news of Christ's kingdom is transforming lives in various ways in East Africa.
Through the prophet Isaiah we will also hear God remind his people, Israel, what kind of fast he really desires - a fast of justice and mercy. I encourage you to read
Isaiah 58
prior to our time together on Sunday.
---
Potluck:
This Sunday following the service we will gather together in the fellowship hall for a potluck lunch so that we can continue our fellowship, and so that some of you can get to know Edward and Milly a little better and learn even more of their story and their experiences in Uganda.
---
Daylight Savings Time:
This Sunday morning (November 2) at 2:00 a.m., daylight savings time officially ends. Remember to set your clocks back an hour before you go to bed on Saturday night! (If you forget, you'll just have an extra hour to make something for the potluck!)
---

Kids' Night Out is Here!:
Our first Kids' Night Out is just over a week away on Saturday, November 8 from 5:30 p.m. to 8:30 p.m. Please register your kids online
here
.
We are partnering with our friends from the First Church of Christ this year, and we are hoping to see more kids, which means we also need more help! If you feel called to step up and volunteer, please contact Janet Crawford. Kids' Night Out will be from 5:30 p.m. to 8:30 p.m. on the following dates:
There is a
permanent page on Valley's website
dedicated to Kids' Night Out where you can stay up to date with the schedule. (A link to the online registration is on the above web page as well). Please spread the news about Kids' Night Out and share the link to the web page through emails, Facebook, etc.!
---

Sunday Mornings:
Coffee: 9:15 a.m.
Worship Service:
10:00 a.m.
Remember to set your clocks back one hour this Saturday night!
---
That we might better pray for one another:
We give thanks that Jerry Krempel is home and continuing to recover from his surgery; we pray for continued strength and freedom from pain.
We pray for continued healing and for energy and strength for Barb Hover during her chemotherapy treatments.
We continue to pray for Frank and Barb Lockwood.
We pray for the Valley Church council as they will be meeting on Saturday (November 1) for an all-day retreat to prayerfully seek the guidance of God's Spirit regarding vision and values for the 21st century.
We pray for energy, strength, and wisdom for the leaders and volunteers of Kids' Night Out as the KNO season approaches, and that parents and kids in the neighborhood would take advantage of the ministry.
We pray for the Faith & Finances Advisory Team as they begin planning for the Faith & Finances kick-off in the spring of 2015.
We continue to pray for God's world: for the people of western Africa as they continue to battle Ebola; for God's miraculous intervention in the Middle East, that the hearts and minds of the people living there, and that whole cultures, would begin to bend toward peace, and that God's church would continue to proclaim and embody the good news of God's reign there.
We pray for friends and family: for Beth Cunningham-Blake's great niece MacKenzie who struggles with epilepsy as she undergoes testing with new doctors; for the Nelson's neighbors, the Kruzers, following the death of husband and father; for Adam and Cheryl DeVoe's friend Joe Sanderson who is battling colon cancer; for for healing for Ann DeJager's sister, Toni, as she is having problems following her recent surgery and needs healing and protection from infection; for Adam Derzanovich as he continues his recovery following surgery; for Brycen Aukema's classmate, Eliot, who is struggling with significant heart problems; for Robyn Vernon's friend, Nakita, who is recovering from a concussion; for David Derzanovich's two brothers-in-law, Tim and Bill who are still battling health issues.
---
Upcoming Events
and Opportunities:
2nd Offering:
This Sunday we will have an opportunity to give a second offering to support the work of Edward and Milly Okiror through World Renew in Uganda.
Transportation for the Okirors to the Airport:
If you are able to, and would be interested in, driving the Okirors to the Albany airport on the afternoon of Wednesday, November 5, please let Pastor Kurt or Terry Woodnorth know.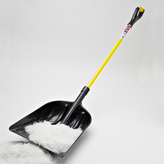 Snow Removal:
It's time to assemble our snow removal team for this winter. If you would like to be one of the 3 or 4 families on a rotating schedule to help keep the sidewalks clear and safe this winter please contact Jim Conrad at 648-6777 or jconrad21@aol.com.
Operation Christmas Child Reminders:
We will collect the following items from October 5 - November 9: school supplies, hygiene items, shoe boxes (plastic or cardboard); hard candy, small toys, socks, hats, mittens, etc. No liquids please. We will be packing the boxes for shipment on November 16th. There will also be envelopes available by the Operation Christmas Child display to make contributions by check or cash for the shipping of the shoe boxes. Last year we sent 107 boxes, and we hope to do the same or more this year!
Harvest Dinner:
Valley's annual Harvest Dinner will be on the evening of Saturday, November 22. Mark your calendars!
---
Sunday Morning Ministries for
November 2, 2014:
Greeter:
Frank and Barbara Lockwood
Ushers:
Greg Huck & George DeJager
Intercessory Prayer:
Scripture Reader:
Nursery:
Becky Stocum and Debbie Harmon
Teen helper: Daniella Doller