The wind blows wherever it pleases. You hear its sound, but you cannot tell where it comes from or where it is going. So it is with everyone born of the Spirit."
~ John 3:8


Set Free to Seek God's Kingdom, Part II: Out of Control!

This week we continue our "Set Free to Seek God's Kingdom" sermon series. We will be looking at John 3:1-8. I invite you to read the passage prior to the service in preparation for our time of worship together.
The passage is all about being born of water and the Spirit, which ties nicely to our celebration of the baptism of Maggie DeVoe this Sunday. As a member of the congregation, each of you is invited to come prepared to make some promises once again, and to celebrate the gift of this sign and seal of God's covenant promises to Maggie and to rejoice along with Adam, Cheryl, Maverick and the rest of their extended family!

---
Parents' Night Out Wraps Up Another Season!
This past Saturday marked the end of another successful season of Parents' Night Out. The parents were, of course, treated to a night out, but the kids were treated to an awe-filled night of animal adventures. From cockroaches, snakes, and tarantulas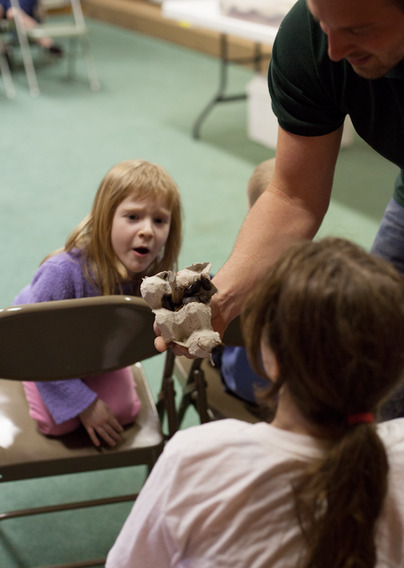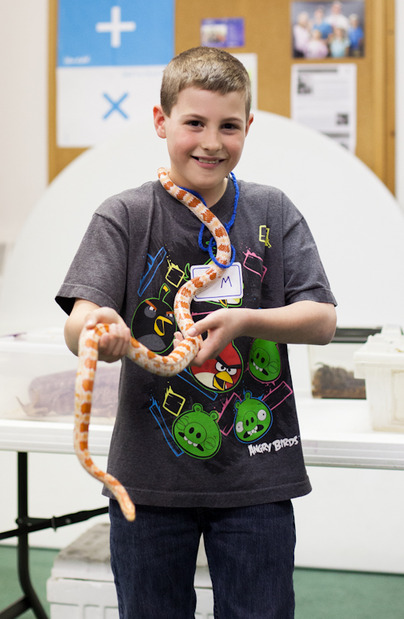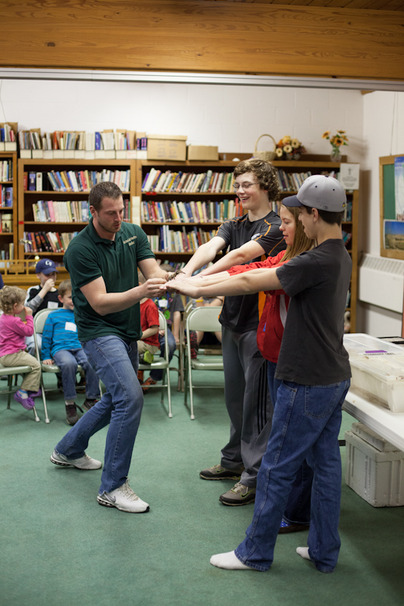 to alligators, hedgehogs and baby kangaroos,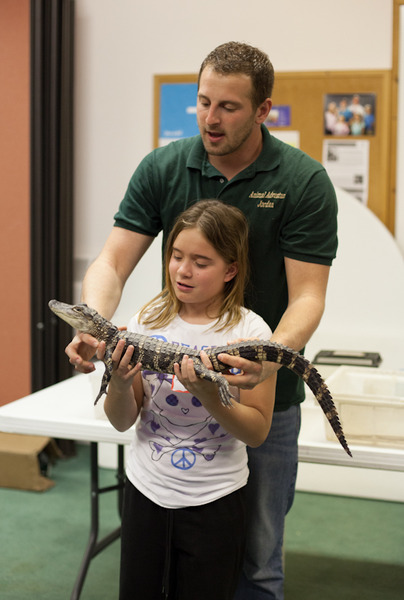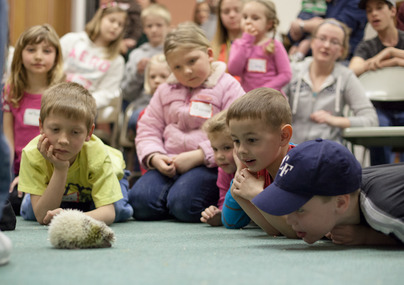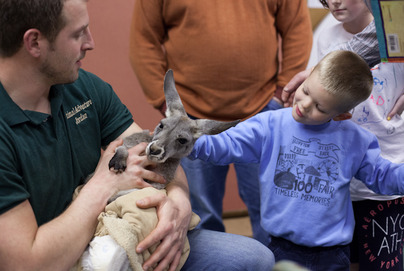 the kids probably began to feel some of the excitement (and fear) that Noah and his family felt on that ark. Thankfully neither the animals or kids stuck around long enough to experience the smell! The volunteers also treated the kids to science, music, crafts, snacks, and more! As I talked to the parents of the 35 kids who attended, I heard a constant refrain: "I don't know what happened here tonight, but my kids are really excited to tell me all about it!"
Many, many thanks to the adults and the teens who worked during this PNO season to make this outreach to the community possible. Thanks, too, to Ryan Crawford for the amazing photographs seen here.
Sunday Service Times:
Sunday School: 9:15 a.m.
---
In the Life of Valley Church:
Please pray for Pattie Deinhardt, the Pitcher's daughter, as she has been admitted to the hospital with gal bladder issues. Pray for healing and for the doctors as they plan to do surgery on Friday or next Monday.

Pray for Jim Stocum's mother as she continues her treatment for cancer.

---
Upcoming events and opportunities:
Adult Sunday School continues its study of Matthew's gospel this week.

Teen Overnight!: The teens will be holding a lock-in on April 19th, starting at 6:30p.m. and ending at 7:00a.m. the following morning. Be prepared for a fun-filled evening of scavenger hunting, tie-dying, movie watching, eating, video game playing, hanging out, and staying up too late! Contact Erin and Paul to let them know if you and your friends are coming or if you have questions. 693-1276; donaldchristine6870@gmail.com

The spaghetti dinner and
mystery night is this Saturday, April 20th at 6:30 PM! All proceeds will benefit Valley Youth 2013 Mission Trip. Call 648-8224 (church office) to sign-up

---
Bread for the World:
"A Place at the Table," Bread for the World's 2013 Offering of Letters, aims to realize a world in which all of God's children are fed. Our goal is to create political will by writing our policy makers, urging them to create pathways out of hunger and poverty. On Sunday, May 5, after the morning worship service, you'll have an opportunity to turn your faith into action by writing letters to our members of Congress and signing a petition to the president. For more information on this year's Offering of Letters contact Terry Woodnorth or go to
http://www.bread.org/ol/2013/.
And here's a pertinent "Hunger and Poverty Fact":
We live in the world's wealthiest nation. Yet over 50 million Americans struggle to put food on the table. In the United States, hunger is not caused by a scarcity of food, but rather the continued prevalence of poverty.
Worldwide, the number of hungry people has dropped significantly over the past two decades, but nearly 900 million people continue to struggle with hunger every day.