"
Very early in the morning, while it was still dark, Jesus got up, left the house and went off to a solitary place, where he prayed. Simon and his companions went to look for him, and when they found him, they exclaimed: 'Everyone is looking for you!' Jesus replied, 'Let us go somewhere else--to the nearby villages--so I can preach there also. That is why I have come.' So he traveled throughout Galilee, preaching in their synagogues and driving out demons."
~ Mark 1.35-39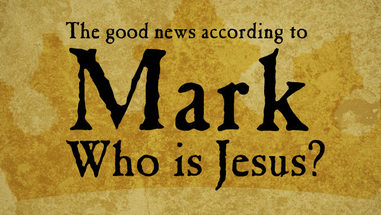 This Sunday, we will hear from Mark 1.35-39 (the whole passage is above). It is a continuation of the story of Jesus' work in Capernaum, or rather the story of Jesus moving on from Capernaum. I encourage you to read and reflect on the passage in preparation for the service of worship.
Also, we'll be singing the new song we introduced last week during offertory: "Ten Thousand Reasons." If you would like to hear it again prior to the service, you can listen
here
.
---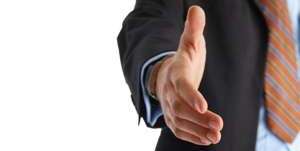 The Ministry of Greeters and Ushers:
In his memoir, The Pastor, Eugene Peterson speaks of his father's butcher shop as the unlikely place where he learned a lot about congregational life. One of the things he learned from his father was the importance of greeting every person who walked through the door - regardless of social standing, economic status, skin color, occupation, or anything else - with a firm handshake and, when possible, by name. Every one of Peterson's father's customers was treated with the dignity of a person who bears the image of God, and they were made to feel welcome and safe in his shop.
Many people walk into our midst on a Sunday morning having been treated as cogs in a machine, as second-class citizens, as worthless, or worse, during the week. The greeters and ushers at Valley Church have the crucial job of looking folks in the eye, greeting them by name (or asking their names), and extending a firm handshake or even a hug. Through their actions, they get to help remind people of their dignity as children of God, and those gestures of invitation and welcome can make all the difference to someone.
We've got a great team of greeters and ushers, and I invite you to tell them thanks for the work they do. And also, the worship team realized we hadn't invited new members onto the greeting and ushering teams in some time. So, if you are interested in being a greeter or usher, please speak to Pastor Kurt. You can talk to him in person, or reply to this email.
---
Follow Up and Follow Through:
This past Sunday, during the sermon, I said that as our friends and neighbors feel the waves of the catastrophic ripples of sin and sickness wash over them, Jesus is still the only one can bring them salvation.
Maybe, as you've reflected on the sermon during this past week, you've thought about those who don't get healed over the past few days. What about the ones who don't experience freedom, who aren't saved?
As I said a few weeks ago in my sermon on
James 5.13-20
, sometimes the healing, the freedom, doesn't happen right now. Jesus was, in fact, ushering in the kingdom of God and the salvation that comes with it, but he was only ushering it in. Christ's kingdom remains in its infancy. We await its completion which comes with Jesus' return. It's good to remember that, for the moment, we live in the tension between the infancy and completion of God's kingdom. We live between the already and the not yet. And so, for the moment, it is our privilege to bring our friends and neighbors before the king to be healed, in hope that they will experience healing and freedom here and now, and in confidence of the future reality that is as certain as Jesus' own resurrection.
---

Sunday Service Times:
Children's Sunday School:
9:30 a.m.
Coffee available for adults:
9:30 - 10:30 a.m.
Worship Service:
10:30 a.m.
---
That we might better pray for one another:
We give thanks for healing in Fenton Aukema's body and for his return home from the hospital in time to celebrate his first birthday.
We continue to pray for Adam DeVoe and his extended family as they mourn the loss of his grandfather.
We continue to pray for healing for Jennifer DeYoung. She had surgery to remove the tumor, but she and her doctors need wisdom as they determine a further course of treatment. We continue to ask for strength and peace for Joel, Kailee, and Joseph, too.
We ask God to be present with Lucky and Harriet Dimidio, Marsha and Jim, and the rest of their family.
We pray for continued healing and recovery for Claire Krempel.
We pray that Wilner, Marila, Nerla, and Wilkens Nicolas' flight and entry into the United States will go smoothly, and that their transition into life in America would be blessed at every turn.
We ask for continued healing for Daryl Whitacre.
We pray for continued healing for Doris Pitcher's back.
We pray for the friends and family of members: we pray for David Derzanovich's daughter-in-law's grandmother, for the Swan family, for Marcus Doller's mother as she recovers from a fracture in her vertebrae, for Luci Huizinga's mother, for Beth Cunningham's friend Lucas, for Mindy Buford's friend Al, and for Claire's friend Pat and her daughter Karen.

---
Upcoming Events and Opportunities:
31st CHOW Walk Against Hunger:
On this Sunday (October 20), you can join the CHOW Walk Against Hunger at Binghamton University. Registration is at 1:00 p.m. The walk begins at 2:00 p.m. More information from the Broome County Council of Churches is available
here
.
American Red Cross Blood Drive:
The Red Cross will be holding a blood drive at the Price Chopper on Upper Front Street from 2:00 p.m. to 6:00 p.m. on Wednesday, October 30.
Hope for a Hundred Hearts - Operation Christmas Child:
Here is the schedule for the collection for Operation Christmas Child boxes. If you have specific questions, please contact Tilly.
October 20: Hats, gloves, scarves, boys and girls clothing (t-shirts, socks, underwear).
October 27: Hard candy (wrapped individually).
November 3: 2nd offering for the cost of shipping the shoe boxes.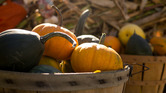 Harvest Dinner:
Mark your calendars: Valley Church's annual Harvest Dinner will be Saturday, November 16. Hors d'oevres will be served at 6:30 p.m. The dinner will begin at 7:00 p.m.
---
Recommended Reading: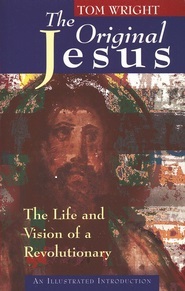 As we spend time in the gospel according to Mark, I highly recommend a little book about Jesus and the gospels by Tom Wright that helps to place Jesus accurately in his first century Jewish and Roman context. It is called
The Original Jesus: The Life and Vision of a Revolutionary
. This book will help you read the gospels with an eye and ear to their historical context. It will help you understand a bit more about how Jesus would have been received and understood by those in his own day. The book is accessible, non-technical, and filled with color pictures of the places Jesus and his disciples traveled.