That we might better pray for one another:
We pray for continued healing and patience for Holly Nelson.
We pray for the peace and flourishing of the greater Binghamton area, and for guidance as to specific ways we as individuals and as a church might partner with God to cultivate that flourishing.
We pray for the participants and leadership of Faith & Finances.
We pray for God's world: for the refugee crisis in the Middle East and Europe; for those who are persecuted for their faith around the world, and for those who are being called to witness to Jesus Christ with their blood; for ongoing restoration, renewal, and justice for the people of Haiti; for God's miraculous intervention in the Middle East, that the hearts and minds of the people living there, and that whole cultures, would begin to bend toward peace, and that God's church would continue to proclaim and embody the good news of God's reign boldly there.
Upcoming Events and Opportunities:
Community Garden Planning Meeting:
Valley's council has enthusiastically approved a plan to launch a community garden as part of God's call to us to be stewards in all things for the good of the world. As we garden together with our neighbors, we will invite them to experience the reconciliation we have experienced with God, with one another, and with creation itself. If you have gardening, landscaping, or other appropriate skills or interests and would like to help plan a garden for the good of our neighborhood, please join us at a planning meeting this Tuesday, September 29, at 7:30 p.m.
Operation Christmas Child:
A table has been set up in the downstairs fellowship hall to put donations for Operation Christmas Child. We still need plastic boxes. Below is a schedule of weeks we will be focusing on specific types of items:
October 4th--School Supplies--We are in need of small note books and pencils at this time.
October 11th-- Hygiene Items--Toothpaste, washcloths, soap
October 18th--Toys (need to fit in a shoe box) and Hard Candy (individually wrapped)
October 25th--Socks, Hats, Mittens
November 1st--Announcement will be made for the greatest needs at that time.
November 8th--Packing Boxes
November 15th--Blessing of the Boxes
If you have questions please contact Tilly Huizinga.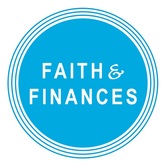 Food for Faith & Finances:
If you are willing to provide food for Faith & Finances, please contact Jennifer Monroe. We especially need someone who is willing to provide a main dish for around ten people for the October 6 meeting.
Sunday Morning Ministries for
September 27, 2015:
Greeter:

Frank & Barb Lockwood


Ushers:

Joe Patak and George DeJager
Intercessory Prayer:
Kurt Monroe
Scripture Reader:
Lor Recker-Woodnorth


Nursery: