"The Spirit of the Sovereign LORD is on me, because the LORD has anointed me to proclaim good news to the poor. He has sent me to bind up the brokenhearted, to proclaim freedom for the captives and release from darkness for the prisoners, to proclaim the year of the LORD's favor and the day of vengeance of our God, to comfort all who mourn, and provide for those who grieve in Zion -- to bestow on them a crown of beauty instead of ashes, the oil of joy instead of mourning, and a garment of praise instead of a spirit of despair."
~ Isaiah 61.1-3a
---
Imagine a world in which the poor have everything they need, a world in which the brokenhearted have their hearts bound up and healed, a world in which those held in captivity are set free, a world in which those who mourn are filled with joyful laughter, their ashes of mourning replaced by beautiful crowns, a world in which ancient ruins are rebuilt, a world in which -- dare we imagine it? -- death itself turns into life rising out of the grave. In other words, imagine a world in many ways turned upside down.
We wait during the season of Advent. Yes, we wait to celebrate the birth of a baby. But why? Because that baby brought with him, into this world, the beginnings of that world turned upside down.
We wait during the season of Advent. We wait for Jesus the King to come again and water the seeds of the upside down world until it blossoms into its fullness and the glory of the Lord fills the earth even as the waters cover the sea. In other words, we wait for the One who brings in its fullness the year of the LORD's favor.
I encourage you to read and reflect on
Isaiah 61.1-9
prior to our time together this Sunday.
The artwork at the top of the email was painted by Daniella Doller in response to the reading from Isaiah for the first Sunday in Advent (Isaiah 64.1-9).
---
Advent Waiting:
On the first Sunday of Advent I ended the sermon with a long quote about Advent waiting from John Oswalt's commentary on Isaiah 64. I meant to share it with you last week and forgot to insert it into the email. Here it is:
Biblically speaking, 'to wait' is to manifest the kind of trust that is willing to commit itself to God over the long haul. It is to continue to believe and expect when all others have given up. It is to believe that it is better for something to happen in God's time than for it to happen on my initiative in my time. . . Waiting on the Lord is not passive but active. It is to do righteousness with joy, which is, in effect, to remember God's ways. Thus to wait for the Lord is to live the covenant life, to commit the future into God's hands by means of living a daily life that shows that we know his ways of integrity, honesty, faithfulness, simplicity, mercy, generosity, and self-denial. The person who does not do these things may be waiting for something, but he or she is not waiting for the Lord. What may the person who lives his or her life in this way expect? God will meet them. . . If we wonder where God is in our lives, the key is to begin doing what we know, allowing him to manifest himself when and where he chooses.
More of Handel's Messiah:
And while we're actively waiting during this Advent season, a good soundtrack is Handel's
Messiah
. You can listen
here
. (Remember: don't skip the overture's musical rendition of Isaiah's first 39 chapters!)
---

World Renew Uganda ~ Fresh From the Field
:
You can read the latest newsletter from World Renew Uganda and hear about what God is doing in Uganda through Edward Okiror and his colleagues
here
.
---
Upcoming Events and Opportunities:

Live Nativity:
Valley's annual live nativity is this Saturday, December 16, with shows at 5:45 and 7:00 p.m. Please invite your friends, neighbors, extended relatives, and co-workers! Also, please bring cookies to share with guests after the performances!

Opportunity to Serve - Shoveling
:
If you are willing to be part of the weekly rotation of sidewalk shovelers this winter, please contact Mike Corgan. The more people we have volunteer, the less we all have to shovel!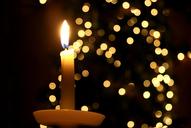 Christmas Eve Candlelight Service:
We will celebrate the birth of Christ our King with a Christmas Eve candlelight service at 7:00 p.m. on Christmas Eve.
---

~ Valley Church ~
Gathered as God's family, we are sent into the world as agents of God's mission of renewal.

---
This Sunday:
Prayer gathering upstairs at 9:00 a.m.
High School youth gather at 9:15 a.m.
Worship Service
at 10:00 a.m. (preschool - 4th grade dismissed for children's church part way through the service).
---
That we might better pray for one another and God's world:

We ask for God's peace in the midst of big transitions for Jim and Ruth Giese as they get settled in Connecticut.
We pray for ongoing healing and recovery for Mike Flynn, Charlie Huizinga, Rod Whitacre, Marilyn Myers, Peter DeYoung, and Claire Krempel.
We pray for healing and relief from pain and discomfort for Beth Blake, who has been struggling with back issues and sciatica.
We continue to pray for our world: for those who have been impacted by recent disasters, especially the people of Puerto Rico, Houston, Florida, the Caribbean, Mexico City, East Africa, and South Asia.
We pray for the ongoing needs of friends and family of Valley members: for healing for Lynda Huizinga's mother following surgery yesterday; for healing for Pat Aukema's brother, Bill, who is struggling with kidney problems; for Terry & Lor's neighbor, Gloria, who is mourning the death of her husband; for peace for the Monroes' nephews and family in Colorado; for continued healing for David Derzanovich's brother-in-law, Tim; for Keirsten's friend's mother, Mrs. Gunderson, who is battling pancreatic cancer; for Garry's friend's sister-in-law who was also diagnosed with pancreatic cancer; for the de Jager's friend, Bill, who was diagnosed with kidney cancer; for Lor's neighbor who continues her cancer treatments; for Becky's friend Joe who is battling colon cancer; for Adam Derzanovich; for Lynda Huizinga's niece Alexis; for Alistair Krempel; for Mike Corgan's nephew who is battling heroin addiction.

---
Sunday Morning Ministries for
December 17, 2017
Greeter: Frank & Barb Lockwood


Ushers: David Derzanovich and Charlie Huizinga
Intercessory Prayer: Ron Crawford
Scripture Reader (Isaiah 61.1-9): Terry Woodnorth
Nursery: Jim & Sue Comfort