"He has performed mighty deeds with his arm; he has scattered those who are proud in their inmost thoughts. He has brought down rulers from their thrones but has lifted up the humble. He has filled the hungry with good things but has sent the rich away empty. He has helped his servant Israel, remembering to be merciful to Abraham and his descendants forever, just as he promised our ancestors."
---
Advent 2013: Prepare the Way of the Lord
This week, as we continue to await the coming of the king, we hear the song that Mary sang in response to God's world-turning work on behalf of her and the people of Israel and the whole creation. Her song, and the story surrounding it, is found in Luke 1.39-56. I encourage you to read and meditate on the passage prior to our time or worship together on Sunday.
We will also be singing a new song - "Our God Alone" by the band The Brilliance. You can listen to the song prior to our service of worship here.
---

This Saturday evening is our first Parent's Night Out of this year. Parents can drop off their kids at 5:30 p.m. and pick them up at 8:30 p.m. Please spread the word to your friends, neighbors, and co-workers about this great opportunity for an evening out for the parents and a great evening of fun and faith formation for their kids. Kids can be registered by calling the church (648-8224) or by emailing valley.church.binghamton@gmail.com.
---
Special Offering in Support of Denominational
Ministry Shares:
This Sunday we will be taking an offering to help meet more of Valley's ministry shares to the denomination. Ministry shares help the denomination and denominational agencies continue their ministries in North America and around the world. We invite you to give generously in support of the work of the Christian Reformed Church and its various agencies around the world. For more information on ministry shares, please see
here
.
---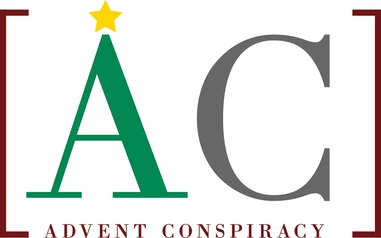 I pass on this word of encouragement from the good folks at Advent Conspiracy: stay the course! As the season of Advent progresses, let's remember to worship fully, spend less, give more, and love all.
---

Sunday Service Times:
Children's Sunday School:
9:30 a.m.
Coffee available for adults:
9:30 - 10:30 a.m.
Worship Service:
10:30 a.m.
---
That we might better pray for one another:
We continue to pray for God's blessing and healing for Jenny DeYoung as she continues her chemo treatments.
We ask for healing and strength for Barbie Aukema's mother in her battle with lung cancer, and for Barbie and Jim and the rest of the family as they care for and support Barbie's mother at this time.
We pray for healing and recovery for Charlie Huizinga following his knee replacement surgery.
We pray for continued healing for Cindy Krempel as she continues to recover from her infection.
We pray for the people of Haiti and the Domincan Republic during this time of unrest, and especially that the Christian communities in those countries would be agents of resurrection, new creation, and God's peace there.
We pray for safe travels for all attending the denominational task force meetings in Grand Rapids, and for imagination, creativity, and vision for the team as they meet.
We pray for friends and family of Valley members: for Jim Conrad's mother, for Claire Stocum's friend's father, for Ruth Giese's son Allen, for the Knapp family, and for those travelling during the Advent and Christmas seasons.
---
Upcoming Events and Opportunities:
Live Nativity 2013:
This year marks the 12th year of Valley's Live Nativity. The youth will offer two shows on December 21, the first at 5:45 p.m. and the second at 7:00 p.m. Following the shows, the audience is invited to come inside for cookies, cocoa, coffee and conversation. It's a great opportunity to invite neighbors and friends to hear the story of the birth of the king who has and is putting the world right.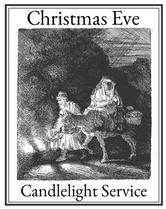 Christmas Eve Candlelight Service:
Valley Church will mark the beginning of our Christmas celebration with A Festival of Nine Lessons and Carols. We will hear nine readings (or lessons) from scripture that rehearse the story of God's creation, humanity's fall into sin, and God's coming in-the-flesh to culminate his rescue of all creation. Interspersed through the readings we will sing the carols of the mystery of God's incarnation.
Please invite friends and neighbors to join us for this Festival of Nine Lessons and Carols on December 24, 2013 at 7:30 p.m.
---
Recommended Reading: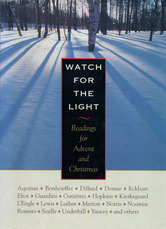 Watch for the Light: Readings for Advent and Christmas
is a collection of fairly short, daily readings for the seasons of Advent and Christmas from some of the very best Christian writers through the sweep of Christian history. You will be guided through your Advent preparations for the coming of Jesus, God and king, by people as diverse as Thomas Aquinas, Dietrich Bonhoeffer, C.S. Lewis, Philip Yancey, Gerard Manley Hopkins, and many more.