"So then, my dear friends, just as you have always obeyed, not only in my presence but even more in my absence, continue working out your salvation with awe and reverence, for the one bringing forth in you both the desire and the effort - for the sake of his good pleasure - is God. Do everything without grumbling or arguing, so that you may be blameless and pure, children of God without blemish though you live in a crooked and perverse society, in which you shine as lights in the world by holding on to the word of life so that on the day of Christ I will have a reason to boast that I did not run in vain nor labor in vain."
~ Philippians 2.14-16
---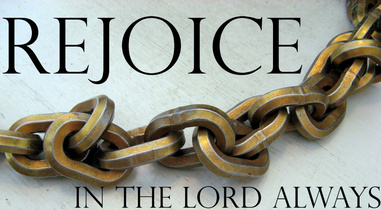 This Sunday we continue our exploration of Paul's letter to the Christians in Philippi. In the passage we will hear, Paul exhorts the Christians in Philippi to live out their communal life as the saved citizens in God's kingdom with awe and reverence. Paul knew that as the Philippian Christians lived obediently before God, they would shine like stars in a world that was very dark, and the royal announcement of the kingship of Jesus would go forth in and through their witness in the world. I encourage you to read
Philippians 2.12-18
prior to our time together on Sunday.
---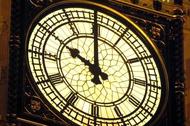 Summer Schedule:
This Sunday we begin our summer schedule and the service will start at 10:00 a.m. Please plan accordingly!
---
Celebrating 50 Years of God's Faithfulness -
Valley Church's 50th Anniversary Celebrations -
September 26 - 28, 2014:
The 50th Anniversary team recently met and has worked out a few of the schedule details that you should put on your calendar. We will have some festivities prior to the official 50th anniversary weekend, but here is a rough schedule of events for the weekend:
an ice cream social on the evening of Friday, September 26

a celebratory dinner and program on the evening of Saturday, September 27

a special fellowship time following the service on Sunday, September 28
Please mark your calendars and set aside those dates to celebrate with us!
Also, if you have kept in touch with any former members who have moved away from Binghamton and can provide addresses, email addresses, or phone numbers, please put that information in the 50th Anniversary Contact Notebook that will be kept in the foyer so that the team can mail or email those former members an invitation.
If you would like to be part of the 50th Anniversary Planning Team, please contact Ron Crawford.
---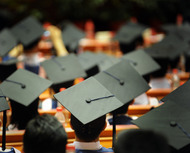 Graduation Sunday:
This Sunday is graduation Sunday. We will honor the hard work of our graduates and commission them as they prepare for college and beyond. Following the service we will also have a special fellowship time to celebrate with them.
---

Sunday Service Time:
Worship Service:
10:00 a.m.
No Sunday School for the Summer.
---
That we might better pray for one another:
We give thanks for our graduates - Sara Comfort, Emily DeYoung, Jesse Redfern, and Nick Vernon - and pray for God's blessing and guidance for each of them as they prepare for the kingdom work he has in store for them as they go to college.
We continue to pray for Annette Vernon as she ministers alongside the Hospital of Hope to the people of Togo, Africa.
We give thanks for the healing that Barb Hover has experienced, and we ask God to continue to free her body from cancer.
We pray for restoration of full health for Jan Henrie.
We continue to pray that God's shalom would break forth in our neighborhoods and around the globe: for the unemployed and underemployed and impoverished here in Southern Tier; for wisdom and compassion as the United States thinks through immigration; for our Christian brothers and sisters in Iraq and Syria, and for those working for peace in those places; for Ukraine and Russia; for Nigeria.
We pray for family and friends: we rejoice at the news that Jenni DeYoung's mom's biopsy results revealed that the lump was not cancerous; we pray for continued healing for Jim Conrad's mother; we pray for healing for Jim and Dorris Pitcher's son-in-law Lee Allard who is undergoing cancer treatments.
---
Upcoming Events and Opportunities:
Sign-Ups for Summer Coffee Hour:
The sign-up for the summer coffee hours (you'll want to find someone to partner with for this) is on the back of the front door.
---
Sunday Morning Ministries for
July 6, 2014:
Greeter:
Ruth Giese
Usher:
George DeJager
Intercessory Prayer:
Scripture Reader:
Terry Woodnorth
Nursery:
Florence Doller
Children's Church:
No children's church