"Finally, brothers and sisters, whatever is true, whatever is noble, whatever is right, whatever is pure, whatever is lovely, whatever is admirable
- if anything is excellent or praiseworthy,
think about such things."
~ Philippians 4.8
---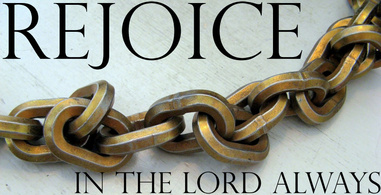 This Sunday we continue our journey though Paul's letter to the Christians in Philippi. In our passage this Sunday, we will hear Paul give some final exhortations to the congregation, a short list of commands that round out some of the implications of what he's already said in the letter. Paul gives the Philippians, and us, a few specific ways we can live out what he's been writing about! I encourage you to read
Philippians 4.4-9
prior to our time together on Sunday.
---
No Changes to the Time of the Service this Fall:
A number of people have asked me when we are returning to our non-summer Sunday schedule. I have an answer: we aren't. Following a meeting of the education and health and renewal teams, we have decided to leave the Sunday service at 10:00 a.m. for the entire year. More information on the reason for that decision will be coming soon.
---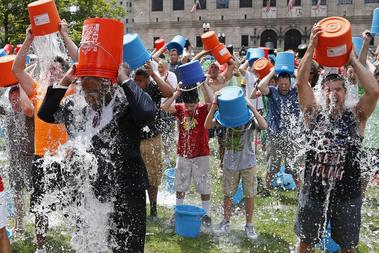 Rumor has it that some Valley folks have been challenged, and some have stepped up to take the challenge, so be prepared to see some people get wet following the service on Sunday! Let the Petersons know if you want to get wet, too. And maybe you should BYOB (that's bring your own bucket).
---

Sunday Service:
10:00 a.m.
---
That we might better pray for one another:
We continue to pray for Jim and Marsha Conrad and their family as they mourn the loss of Jim's mother, Ruth.
We give thanks for the birth of Cherly and Kenny Perre-Louis' baby.
We give thanks for the safe return of Annette Vernon from Togo, Africa.
We continue to pray for the people of western Africa, for healing and an end of the Ebola epidemic.
We pray that God's shalom would break forth in our neighborhoods and around the globe: for those suffering here in the Southern Tier; for the persecuted minorities and Christians in Iraq;
for peace for all the people of Palestine and Israel; for peace in Russia and Ukraine.
We pray for friends and family: for healing for Ann DeJager's sister, Tonia, as she battle breast cancer.
---
Upcoming Events and Opportunities:
2nd Offering
this Sunday, August 24:
A week from Sunday we will have the opportunity to give a second offering to support the ministry of
Barth and Janine Chapman
to the people of Taiwan.
50th Anniversary:
Don't forget to mark your calendars for Valley's 50th anniversary celebrations on September 26-28. Also, please remember to let us know of addresses and phone numbers you might know of previous members who have moved away in the contact book in the foyer.
---
Sunday Morning Ministries for
August 24, 2014:
Greeter:
Ushers:
David Derzanovich and Jerry Krempel
Intercessory Prayer:
Kurt Monroe
Scripture Reader:
Nursery:
Children's Church:
No children's church