"Praise the LORD from the heavens;
praise him in the heights above . . .
Praise him, sun and moon;
praise him, all you shining stars . . .
Praise the LORD from the earth,
you great sea creatures and all ocean depths,
lightning and hail, snow and clouds . . .
you mountains and all hills . . .
kings of the earth and all nations,
you princes and all rulers on earth,
young men and women,
old men and children. . ."
~ from Psalm 148
---
We've been talking a lot about blindness lately as we've worked through Mark's gospel: Jesus asked his partially blind disciples, "Do you have eyes, but fail to see?" This week, as we turn to Psalm 148, we're going to be asked to think more about the other half of that image:"Do you have ears, but fail to hear?"
In Psalm 148, the psalmist invites us to fine-tune our ears (really our hearts!) to hear the great song of praise that everything in creation raises to God our King. All creation is constantly singing its praise to God, which means that all creation is always revealing the glory and grandeur of God to us. The questions are: Are we listening? Are we too distracted? Do we allow the myriad distractions of our digital age to drown out the song? Are our hearts tuned in such a way that we can join our voices and our lives in the song? "Praise the LORD!" the psalmist commands us. The choir of God's creation needs your voice!
I encourage you to read and reflect on
Psalm 148
prior to our time together on Sunday morning at Chenango Valley State Park.
---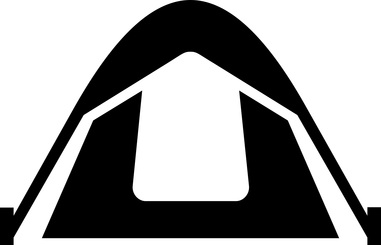 Details About This Sunday's Service of Worship
at Chenango Valley State Park:
This Sunday (August 27) our regular service of worship will be at the Pine Grove shelter at Chenango Valley State Park at 10:00 a.m. You are invited to stay for a light brunch and fellowship following the service of worship.
For a map to the state park, see here.
For a map guiding you to the Pine Grove shelter see here.
Carpooling: If you would like to carpool to the state park, please be prepared to arrive at Valley Church's parking lot at 9:30 a.m. Please contact Terry Woodnorth if you have any questions about carpooling.
Entrance fee: There is a $7 entrance fee to the state park. If you would like to be reimbursed, please talk to pastor Kurt or Ron Crawford.
Details about the Valley Church Camping Retreat:
For those who are camping or joining us for daytime and/or evening activities, please see these links for more details:
There is a group of campers concentrated around Chipmunk Bluff campground site 86, which is where the campfire and devotions will be taking place, as well as meeting prior to hikes, field games, etc.
For general details about meals, activities, etc., for campers and daytime/evening participants, please see here.
For a schedule of events, please see here (the schedule is a work in progress and many activities are weather-permitting, though it looks like the weather is going to cooperate!)
---
Upcoming Events and Opportunities:
Freedom Sunday:
On Sunday, September 10, Valley Church will join with other churches around the country for Freedom Sunday. Freedom Sunday, organized by
International Justice Mission
(one of the leading organizations in the fight against slavery around the globe), is an opportunity for God's people to learn about the problem of modern slavery, understand God's heart to end it, and learn how we can join the fight against it.
Prior to September 10, I encourage you to begin learning about the reality of modern slavery (if you have not already done so), and especially about the work that organizations like International Justice Mission are doing to rescue people out of slavery (follow the link above to learn more). Earlier this year, for example, IJM worked with the police of Ghana to rescue 30 children and a young adult from slavery on fishing boats there (along with arresting 11 suspects who held the children in captivity). To read the whole story, please see
here
.
---

~ Valley Church ~
Gathered as God's family, we are sent into the world as agents of God's mission of renewal.

---
This Sunday:
Worship Service
at 10:00 a.m.
at Chenango Valley
State Park!
---
That we might better pray for one another and God's world:


We pray for continued healing and rehabilitation for Claire Krempel during her stay at Elizabeth Church Manor.
We pray for all those who are battling summer illnesses right now.
We pray for wisdom for Jim and Louise LaGro as they make decisions about their future in light of Jim's alzheimer's, and for a very real awareness of the peace of Christ for both of them.
We give thanks for the good news of continued recovery and healing for David Derzanovich's brother-in-law Tim.
We pray for healing for Jim Stocum's mother, Esther, as she recovers from surgery on her broken hip.
We pray for healing for Irma, who helps with CHOW, as she recovers from her shoulder injury.
We pray for continued healing for the DeYoung's nephew/cousin Michael following his car accident, and for his family as they try to help him make wise decisions regarding his therapy and rehabilitation.
We pray for ongoing needs: we pray for continued healing for Joyce Vos' brother who is battling brain cancer; for Lor's neighbor who continues her cancer treatments; for Becky's friend Joe who is battling colon cancer; for Adam Derzanovich; for Beth Cunningham's cousin Karen; for Lynda Huizinga's niece Alexis; for Alistair Krempel; for Mike Corgan's nephew who is battling heroin addiction.

---
Sunday Morning Ministries for
August 27, 2017
Greeter: Frank & Barb Lockwood


Ushers: Joe Patak and George de Jager
Intercessory Prayer: Florence Doller
Scripture Reader (Psalm 148): Paul Peterson