"You shall not misuse the name of the LORD your God, for the LORD will not hold anyone guiltless who misuses his name."
---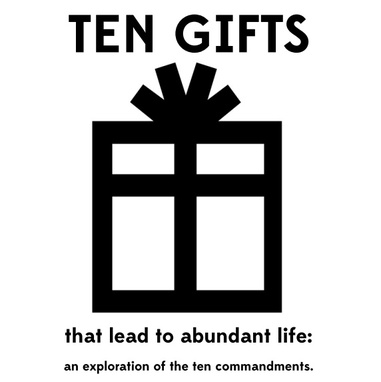 This Sunday marks the third week in our series on the ten words of the God of the Exodus to his people. This week we will explore God's word regarding the appropriate use of his name. The passage for this Sunday can be found above, but as I have stressed over the past two weeks, we cannot remove these words from the larger context given in Exodus 20.1-2, so I encourage you to read Exodus 20.1-7 prior to our time of worship together on Sunday. We will also partake of our Lord's Supper following our potluck, so I invite you to prepare in heart and mind for this thanksgiving feast.
We will also be singing a new song from the new hymnal this week. You can listen to it here prior to the service.
This is also the first Sunday following the Church's celebration of the visit of the magi (which is actually celebrated on January 6). The painting of the adoration of the magi above is by an unknown Flemish artist from the first part of the 16th century.
---
Valley Church's Winter Congregational Assembly:
Don't forget that our winter congregational assembly will be this Sunday, January 12. We will gather upstairs for a potluck lunch, fellowship, and a celebration of the Lord's Supper immediately after the service of worship. For the potluck, you may bring whatever you like, but dessert will be provided by the fellowship team. You will not need to bring either plates or silverware.
Following the potluck and Lord's Supper, we will hear stories from a few members of our congregation of how God has led us in ministry, mission, and fellowship over this past year, and how God is leading us into the coming year. We look forward to seeing you there!
---

Sunday Service Times:
Children's Sunday School:
9:30 a.m.
Coffee available for adults:
9:30 - 10:30 a.m.
Worship Service:
10:30 a.m.
---
That we might better pray for one another:
We continue to pray for God's blessing and healing for Jenny DeYoung as she continues her chemo treatments.
We ask for healing and strength for Barbie Aukema's mother, Barb, in her battle with lung cancer.
We continue to pray for Jim Conrad's mother, Ruth, during her chemotherapy treatments.
We give thanks for safety as members traveled over the holidays, especially for Leslie Vermaat, her father, and her daughters, who were involved in an accident, but who have recovered.
We pray for Henry Huizinga's friend Kathy, and her family, as she grieves the death of her grandmother.
---
Upcoming Events and Opportunities:
Bronzissimo! Handbell Choir Auditions:
The local Bronzissimo! handbell choir is holding open auditions to fill openings in the choir. If interested, please see the flyers in the foyer.
---
Sunday Morning Ministries for January 12, 2014:
Greeter:
Charlie Huizinga
Ushers:
David Derzanovich and Jerry Krempel
Intercessory Prayer:
Florence Doller
Scripture Reader:
Terry Woodnorth
Nursery:
Jim and Marsha Conrad
Children's Church:
Henry & Lynda Huizinga