"'The ax is already at the root of the trees, and every tree that does not produce good fruit will be cut down and thrown into the fire.'
'What should we do then?' the crowd asked.
John answered, 'Anyone who has two shirts should share with the one who has none, and anyone who has food should do the same.'"

Luke 3 . 9 - 11

---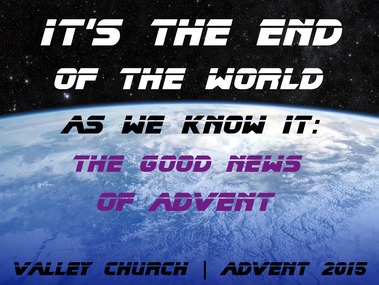 The rough looking guy at the top of the email who we met in last week's passage, John the Baptist, will remain our guide toward Christmas day for one more week. Tomorrow we will hear his fiery proclamation of the good news about the coming King, the end of the world as we know it, and what life looks like in the new world. It's not the kind of message we're used to hearing during the "Christmas Season," but it's a message that will definitely help us to prepare for the coming of the Messiah who comes not only as the cute little baby in the manger, but also as the one whose "winnowing fork is in his hand to clear his threshing floor and to gather the wheat into his barn" and who "will burn up the chaff with unquenchable fire." And John's message comes as a good reminder that we need to hear the good news of not only the coming of the cute little baby, but also of the King who judges with righteousness and equity. It is thus that our guide John the Baptist "proclaimed the good news to them" and to us. I encourage you to read this good news in
Luke 3.7-18
prior to our time together tomorrow morning.
We will also celebrate the feast of our Lord's Supper tomorrow, so I encourage you to prepare in heart and mind to gather with your brothers and sisters around the Lord's table in communion with one another and with the Messiah who has come and who is coming.
The painting at the top of the page is a detail from Mathias Grunewald's
Isenheim Altarpiece
, c. 1516.
---
Upcoming Events and Opportunities
:
Council Meeting
:
Council will meet at 7:00 p.m. on Tuesday, December 15.

Live Nativity:
"Let us now go even unto Bethlehem, and see this thing that is come to pass . . ."

We will hold our 14th annual Live Nativity on Saturday, December 19, inviting our neighbors, friends, co-workers, and extended family to journey to Bethlehem to see the coming of the world's King as the youth of Valley Church act out Christ's birth. We'll be pulling out all the usual stops this year: costumes, music, lights, cookies and hot drinks after the shows. Performances will be at 5:45 and 7:00.
Christmas Caroling
:
We are working out the details of a caroling outing for the afternoon or evening of Sunday, December 20. Look for an email sometime early this coming week with specific details.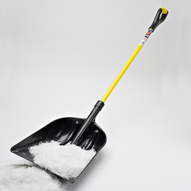 Snow Shoveling
:
If you would like to take a turn in the rotating schedule to shovel the walks at the church building, please talk to Jim Conrad.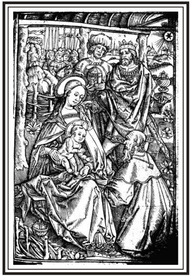 Christmas Eve Service -
A Festival
of Lessons and Carols
:
On Christmas Eve we will gather at 7:30 p.m. to once again encounter "the loving purposes of God seen through the windows and the words of the Bible" that culminates in the coming of God into our world in the birth of Jesus Christ. As we hear of God's work in our world, we will respond in jubilant song and carols. In addition, we will hear special musical offerings from our soloists, children, youth, and a brass quintet.
---

~ Valley Church ~
Gathered as God's family,
we are sent into the world
as agents of God's mission
of renewal.

Sunday Mornings:
Coffee: 9:15 a.m.
Worship Service:
10:00 a.m.
---
That we might better pray for one another:

We continue to pray for Ann de Jager. Ann received an encouraging initial report from her doctors, but awaits the results of more tests. We pray for healing for Ann, and especially that she will not need chemotherapy to treat the cancer. We also pray for peace and strength for both Ann and George.

As Holly Nelson approaches almost a year since her concussion, we continue to pray for healing, peace, perseverance, and patience for Holly, and energy and strength for the whole Nelson family.
We pray for healing for Tilly Huizinga's shoulder, and for wisdom for her medical team following her MRI as they make decisions about treatments.

We pray for the shalom of the greater Binghamton area, and for guidance as to specific ways we as individuals and as a church might partner with God as stewards of his reign to cultivate that shalom in the city of our exile.

We pray for God's world: for the people of San Bernardino and the people of Paris and the whole of France; for the refugees fleeing violence around the globe and for governments as they respond to the crises - that they might be guided by compassion along with discernment; for those who are persecuted for their faith around the world, and for those who are being called to witness to Jesus Christ with their blood; for ongoing restoration, renewal, and justice for the people of Haiti; for God's miraculous intervention in the Middle East, that the hearts and minds of the people living there, and that whole cultures, would begin to bend toward peace, and that God's church would continue to proclaim and embody the good news of God's reign boldly there.
We pray for friends and family: we pray for healing for David Derzanovich's brother-in-law Tim following his surgery to remove a growth on his thyroid; we pray for healing and freedom from pain for Adam Derzanovich; we give thanks for healing for Gary's father following his surgery; we give thanks for the Krempels' friend James who has passed his drivers test and was able to get a job; we pray for those battling cancer: for Jim and Marsha Conrad's friend Judy, for Marcus Doller's friend Scott, for Doug and Pat Aukema's nephew Charlie, for Jim Stocum's friend Pam, for Tilly Huizinga's client at Catholic Charities, for the DeYoungs' niece/cousin Terri; for the Petersons' friend Pat; for Lor's cousin's wife, Kelly.
---
Sunday Morning Ministries for
December 13, 2015:
Greeter: Cindy Krempel


Ushers: Charlie Huizinga and Herleen DeYoung

Intercessory Prayer: Leslie Vermaat

Scripture Reader: Luci Huizinga

Nursery: Florence Doller

---