"The LORD said to Abram, 'Go from your country, your people and your father's household to the land I will show you."
"After six days Jesus took with him Peter, James and John the brother of James, and led them up a high mountain by themselves. There he was transfigured before them. His face shone like the sun, and his clothes became as white as the light. Just then there appeared before them Moses and Elijah, talking with Jesus. Peter said to Jesus, 'Lord, it is good for us to be here. If you wish, I will put up three shelters - one for you, one for Moses and one for Elijah.' "
---

The call of God comes to each of us. As our King and savior calls, he says, "follow me." But he also says to us: "go." In one sense God's call invites us into a comfort and rest we couldn't create or even imagine on our own. Thus Augustine says to God, "Our hearts are restless, until they can find rest in you." But in another sense, God's call always unsettles us, dislodges us, creates discomfort in us. God's call to follow Christ is a call to follow in the way of the cross - a call to pull up the tent pegs that tie us to this passing age's alluring temptations of hollow comfort and settled-ness in all the wrong things. Only in Christ are we freed to follow into the great adventure
and
the great peace and comfort that is the Christian life.
This Sunday, we will hear two stories of tent pegs: the story of Abram's call to pull up his tent pegs in
Genesis 12.1-4
and the story of Peter's desire to put down tent pegs in story of Jesus' transfiguration in
Matthew 17.1-9
. I encourage you to read and reflect on those passages prior to our time together tomorrow.
We will also celebrate the feast of the Lord's Supper, so I encourage to prepare in heart and mind for this time of communion with our Lord and with our Valley Church brothers and sisters in Christ.
Also, please remember that daylight savings time begins in the wee hours of Sunday. SET YOUR CLOCKS FORWARD BEFORE YOU GO TO BED TONIGHT!
The artwork at the top of the email is Duccio di Buoninsegna's depiction of the transfiguration of Christ from a panel of an altarpiece in Siena, c. 1308-1311.
---
Thank You from Etienne and the Germain Family:
I want to pass on this thank you from Etienne on behalf of the extended Germain family:
Dear Valley Christian Reformed Church,
On behalf of the Germain family, I would like to thank Valley Christian Reformed Church for donating to hurricane Matthew victims in Jeremie, Haiti. The $1500.00 was used to buy building materials and food. Over a dozen hurricane victims were helped, and everyone is appreciative of such a charitable act. Villages such as Cofi-Ziblan, Lasous-Jeremie area appreciate the helping hand. The Marie Lydie family was also one of the people who were helped.
Thank you,
Etienne
Also, you can see a video of the type of work Etienne and friends were doing
here
.
---
A Letter From Claire Stocum:
---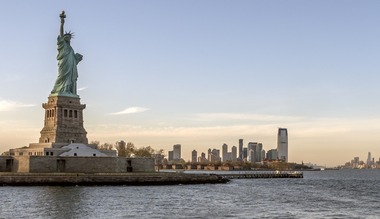 A Resource for Reflection on the Refugee Crisis -
A Just Welcome:
If you would like to be challenged to think more clearly and from a Christian perspective about the current refugee crisis, consider subscribing to the resource described below from the
Center for Public Justice
:
What does it mean to uphold public justice for refugees?
Public Justice Review's next issue, A Just Welcome, responds to this question with a series of articles beginning in mid-March.
As the current global refugee crisis has raised this question with unprecedented urgency, the increasingly heated national debate about refugees in the United States, brought to a head by the recent executive order, has exposed a lack of knowledge about refugee resettlement and has polarized the conversation around how we should respond.
This upcoming series will outline the contours of the global refugee crisis, explore the theological principles that inform how Christians might respond, describe the refugee journey from dislocation to resettlement, tackle the hard questions of the right role of government in upholding public justice in this matter, examine how other countries have responded to the influx of refugees, and equip Christian citizens with knowledge and tools to advocate for a "just welcome."
Click
here
to subscribe to the
Public Justice Review
.
---
Inspire Conference
:
A few weeks ago we played a video during the service about the Christian Reformed Church's upcoming Inspire Conference, an event for men and women of all ages from the 1000+ CRC congregations. Valley has budgeted to send several representatives to the conference, and you are invited to consider going. At the conference you will be challenged to grow in your faith by keynote speakers like bestselling author Ann Voskamp and Richard Mouw, author and president emeritus of Fuller Seminary; you will be fed through great worship; and you will be equipped in your walk with Jesus through various workshops. The conference is from August 3 to 5, 2017 in Detroit, Michigan. For more information, please see
here
. If you are interested in attending or would like more information, please talk to Pastor Kurt.
---
Announcements, Events, and Opportunities: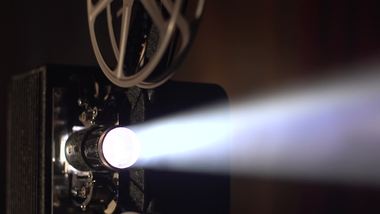 Movie Night at Valley
:
We will continue Movie Night at Valley this Sunday evening at 6:00 p.m. This Sunday we will watch the fourth episode of the ten-part miniseries The Bible on the big screen in the sanctuary. I hope you can join us for the fellowship, popcorn, and film!
Coordinator for Monday CHOW Needed:
Our CHOW pantry needs someone willing to help coordinate the Monday distribution of food to clients. The responsibility will involve a few hours in the middle of the day on Mondays. If you would like more information, please talk to Barb Lockwood.
Change for Life - Life Choices Center:
If you have not done so, please return your bottle this Sunday.
---

~ Valley Church ~
Gathered as God's family, we are sent into the world as agents of God's mission of renewal.

---
This Sunday:
Worship Service
at 10:00 a.m.
This Sunday is the beginning of DAYLIGHT SAVINGS TIME! Remember to set your clocks forward and hour before you go to bed tonight!
---
That we might better pray for one another and God's world:


We give thanks for the recovery Peter DeYoung has experienced and ask God's blessing for further healing and strength as he recovers from surgery.
We pray for continued healing and strength for: Ann de Jager, Chuck Huizinga, and Jan Vermaat.
We pray for Claire Stocum as she shares the good news of King Jesus with those who do not know our Lord on a mission trip with Cru in Florida and for safety for her return trip next week.
We pray for God's world: the people of South Sudan, Somalia, Nigeria, and Yemen who are facing food shortages and starvation; for unity and civility among the citizens of the United States and for guidance and wisdom for government leaders at all levels; for ongoing restoration, renewal, and justice for the people of Haiti, especially following hurricane Matthew; for those who are persecuted for their faith around the world and the organizations and people fighting to protect them.
We pray for friends and family: we pray for healing, strength, and peace for Edele Thompson as she battles cancer; we pray for healing for friends and family who are sick: for Becky's friend Joe who is battling colon cancer, and for peace and strength for his family; for healing for Sue Law's friends Anastasia and Peggy; for Adam Derzanovich; for David Derzanovich's broters-in-law Tim and Bill; for Beth Cunningham's cousin Karen; for Lynda Huizinga's niece Alexis; for Alistair Krempel and for James' father, Jim; for Mike Corgan's nephew who is battling heroin addiction.

---
Sunday Morning Ministries for
March 12, 2017
Greeter: Frank & Barb Lockwood


Ushers: Doug Aukema and Herleen DeYoung
Intercessory Prayer: Doug Aukema

Old Testament Scripture Reader: Natalie Doller

Gospel Scripture Reader: Al Vos
Nursery: Marsha Conrad