"For to us a child is born, to us a son is given, and the government will be on his shoulders. And he will be called Wonderful Counselor, Mighty God, Everlasting Father, Prince of Peace."
~ Isaiah 9.6
---
At this time of year I can identify with the passage in Isaiah we'll be hearing from tomorrow: "the people walking in darkness." The days are so short and the darkness seems so profound. Yet as you read on in Isaiah, you realize he is speaking of darkness in a more figurative sense; he's talking to people headed for exile and true hardship that will match the darkness of sin within.
But we've rounded the corner now. The sun rises earlier and sets later each day. The light is coming. But Isiah speaks of something far more profound and surprising: the sudden dawning of an all-illuminating light blasting into the darkness, a deep and abiding joy blasting into the despair of exile and sin.
What brings about this dramatic change? "For to us a child is born, to us a son is given." A baby. The wait is almost over. We have come to the eve of the eve of the arrival of our celebration of the Christ Child, the advent of the hope of the nations into God's world and into our very hearts!
I encourage you to read and reflect on
Isiah 9.2-7
prior to our time together tomorrow morning.
The artwork at the top of the email was painted by Daniella Doller in response to our readings from Isaiah during this Advent season.
---
Practices and Habits that Put Technology in Its Place:
One of the biggest challenges Christians in North America face in the 21st century is navigating our highly technological world in ways that honor how God has made us as embodied human beings in his very real world. The Faith Formation Ministries team of the Christian Reformed Church believe that living well and wisely with technology is so important to our formation as Christians that they are offering Andy Crouch's book
The Tech-Wise Family: Everyday Steps for Putting Technology in Its Proper Place
at discounts, and the leadership team of Valley Church believes that living wisely and well with technology is important enough that we're willing to buy the book for you (whether you a parent, grandparent, uncle, aunt, or whatever within your family) if you are interested in reading it. The new year is always a good time to think about practices and habits. We would encourage you to add an examination of your (and your family's) technological practices and habits to this year's list! The leadership team plans to offer opportunities to discuss the book and our relationship to technology in the coming year. Please sign the list in the foyer if you would like a copy of the book or reply to this email and tell Pastor Kurt "I want a copy of that Tech-Wise Family book!"
---
Newsletter from the Zuiderveens:
You can read Cody and Jessica Zuiderveen's autumn newsletter
here
.
---
Upcoming Events and Opportunities: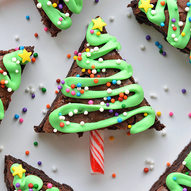 Cookies and Coffee Following the Service:
We will have a special time of fellowship over cookies and coffee following the service of worship tomorrow morning. Please bring a plate of your favorite Christmas cookies or dessert to share!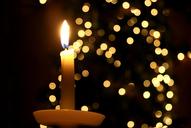 Christmas Eve Candlelight Service:
We will celebrate the birth of Christ the King with a Christmas Eve candlelight service at 7:00 p.m. on Christmas Eve.
No Ladies' Bible Study Next Week:
Ladies' Bible study will not meet on Wednesday, December 27. Regular Bible study will resume on Wednesday, January 3.
Pumpkin Soup Lunch:
We will gather for a traditional Haitian New Year pumpkin soup lunch following the service on December 31. Please sign up on the list in the foyer this Sunday if you have not already signed up, or please reply to this email and let me (Pastor Kurt) know that you're coming.
Congregational Meeting:
We will hold our winter congregational meeting on Sunday, January 28 following the service. There will be a potluck lunch upstairs following the meeting. Please mark your calendars!
---

~ Valley Church ~
Gathered as God's family, we are sent into the world as agents of God's mission of renewal.

---
This Sunday:
Prayer gathering upstairs at 9:00 a.m.
High School youth gather at 9:15 a.m.
Worship Service
at 10:00 a.m. (preschool - 4th grade dismissed for children's church part way through the service).
Cookies and Coffee following the service of worship. Bring a plate of your favorite Christmas cookies or dessert to share!
Christmas Eve Candlelight Service at 7:00 p.m.
---
That we might better pray for one another and God's world:

We give thanks with the Aukemas for a successful surgery on Brian's foot, and we pray for a full and speedy healing and recovery for him.
We pray for ongoing healing and recovery for Mike Flynn, Charlie Huizinga, Rod Whitacre, Marilyn Myers, Peter DeYoung, and Claire Krempel.
We pray for healing and relief from pain and discomfort for Beth Blake, who has been struggling with back issues and sciatica.
We continue to pray for our world: for those who have been impacted by recent disasters, especially the people of Puerto Rico, Houston, Florida, the Caribbean, Mexico City, East Africa, and South Asia.
We pray for the ongoing needs of friends and family of Valley members: for healing for Pat Aukema's brother, Bill; for peace for the Monroes' extended family in Colorado; for continued healing for David Derzanovich's brother-in-law, Tim; for the de Jager's friend, Bill, who was diagnosed with kidney cancer; for Lor's neighbor who continues her cancer treatments; for Becky's friend Joe who is battling colon cancer; for Adam Derzanovich; for Lynda Huizinga's niece Alexis; for Alistair Krempel; for Mike Corgan's nephew who is battling heroin addiction.

---
Sunday Morning Ministries for
December 24, 2017
Greeter: Cindy Krempel


Ushers: Doug Aukema and Herleen DeYoung
Intercessory Prayer: George de Jager
Scripture Reader (Isaiah 9.2-7): Trent Nelson
Nursery: Melanie Nelson