"The desert and the parched land will be glad; the wilderness will rejoice and blossom. Like the crocus, it will burst into bloom; it will rejoice greatly and shout for joy."
~ Isaiah 35.1-2a
---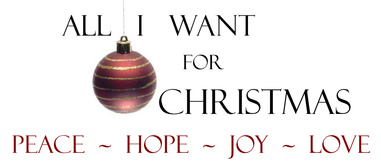 On this third Sunday of Advent we hear once again from the prophet Isaiah, who offers us another vision of the coming of Christ's kingdom in its fullness. This week, as God's reign in the world is made complete, the creation itself responds with shouts and leaps of great joy. I encourage you to read and reflect on
Isaiah 35.1-10
, along with
Psalm 146.5-10
and
Matthew 11.2-11
, prior to our time together this Sunday.
Tomorrow we will also gather together to celebrate the feast of our Lord's Supper. I invite you to prepare in heart and mind to partake joyfully and gratefully in the thanksgiving dinner our God sets before us.
---
Live Nativity 2014:
On Saturday, December 20 (only a week from today!), the Valley youth will put on the annual Live Nativity. Shows will be at 5:45 p.m. and 7:00 p.m. Free coffee, hot cocoa, and Christmas cookies will follow each performance. Please invite friends, co-workers, neighbors, extended family and random people you meet in the grocery store! (An event to which you could lead people has been created on Valley's facebook page
here
. You can also send people a link to the webpage with the details
here
.)
---
Christmas Caroling:
If you would like to join other Valley Church members for some Christmas caroling in the neighborhood across the street from the church building, we are planning to meet in front of 30 Maplewood Dr. at 6:00 p.m. on Sunday, December 21. We'll wander the neighborhood making a joyful noise and spreading Christmas cheer until our fingers and toes are too cold to go any longer, and then we'll make our way back to the church building for some hot drinks. All are welcome (even if you can't hold a tune)!

---


As we seek to worship fully, spend less, give more, and love all, remember these Advent Conspiracy resources:

Compassion International's immersive family devotional "Step Into My Shoes" can be accessed
here
. This family devotional experience would be completely appropriate for Advent.
The online catalog from the CRC's World Renew that enables you to give gifts of clean water, chickens, freedom from slavery, etc. to those in need can be found
here
.
The folks at Advent Conspiracy also recommend supporting the work of two amazing organizations:
International Justice Mission
(a Christian organization that combats slavery and human trafficking and injustice) and
Blood Water Mission
(a Christian organization that provides clean water around the globe).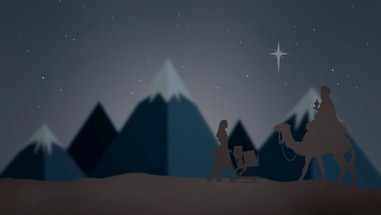 ---

Sunday Mornings:
Coffee: 9:15 a.m.
Worship Service:
10:00 a.m.
---
That we might better pray for one another:

We pray for continued recovery and healing for Ann DeJager following her successful hip replacement surgery.
We pray for continued healing and strength for both Jerry Krempel and Jim Pitcher.
We pray for healing and for energy and strength for Barb Hover during her chemotherapy treatments.
We ask God to grant his comfort and presence to all who are burdened by the loss of loved ones during Advent and Christmas.

We pray for the leaders and volunteers of Kids' Night Out and for the advisory team for Faith & Finances, that God would lead, energize, and empower these ministries.
We continue to pray for God's world: for the people of western Africa as they continue to battle Ebola; for God's miraculous intervention in the Middle East, that the hearts and minds of the people living there, and that whole cultures, would begin to bend toward peace, and that God's church would continue to proclaim and embody the good news of God's reign there.
We pray for friends and family: for Beth Cunningham-Blake's great-niece MacKenzie who continues to struggle with health issues, and for wisdom and clarity for her doctors; for the Nelson's neighbors, the Kruzers; for healing for Ann DeJager's sister, Toni; for Dot's sister, Phylis; for healing and encouragement for Adam Derzanovich as he continues his recovery following surgery; for David Derzanovich's two brothers-in-law, Tim and Bill who are still battling health issues.
---
Upcoming Events
and Opportunities:
Angel Wings
:
The crafters will gather tomorrow (December 14) after the service to fix the angel wings for the Live Nativity. All are welcome to join them.

A Call for Ushers and Nursery Volunteers:
If you would like to help our ushering team give your brothers and sisters in Christ a warm welcome into our fellowship and into their seats on Sunday morning, please talk to Pastor Kurt. If you would like to help fill out the nursery rosters to allow everyone more Sundays off of nursery duty, please let Pastor Kurt know.
Parents of
Sunday School Kids:

The Sunday School kids will be singing "The Friendly Beasts" during the Christmas Eve service. They will be practicing during Sunday School but could probably benefit from some work outside of that time. You can let them hear and sing along with the song
here
. Lyrics (and music) can be seen
here
. All help is appreciated!
Special Offering
:
Tomorrow (December 14) we will have an opportunity to give a special offering to support the ministry of Project Concern in our neighborhood.

---
Sunday Morning Ministries for
December 14, 2014:
Greeter:
Cindy Krempel

Usher:
Joe Patak and George DeJager

Intercessory Prayer:
Kurt Monroe

Scripture Readers:
Paul Peterson


Nursery:
Florence Doller