"The people were all so amazed that they asked each other, 'What is this? A new teaching - and with authority! He even gives orders to evil spirits and they obey him.' News about him spread quickly over the whole region of Galilee."

~ Mark 1.27-28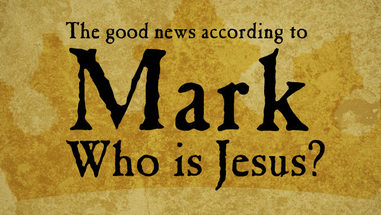 In our new sermon series, we will be exploring the beginning of Jesus' journey in the gospel of Mark. As the journey progresses, be prepared to ask, like the crowds, the religious leaders, and the disciples: "who is this?" If you pay attention, Mark might show you a Jesus you've never met before. You might be amazed. You might be scared. You might be confused. You might find yourself bending your knee to a different kind of king who rules over a different kind of kingdom.
This Sunday, we will hear from
Mark 1.21-28
, a story about a new teacher who amazes the people with his authority. I invite you to read the passage in preparation for the service of worship.
The image at the top of the email is a detail from the cover page for the gospels in the ninth century manuscript referred to as the
Book of Kells
, which is housed at Trinity College, Dublin, Ireland. Historically, each of the gospels and gospel writers was associated with an animal that symbolized the way they wrote about Jesus. Mark was associated with the lion, as seen above on the right. (It is a lion with wings, but a lion nonetheless!) As you read from Mark over the next few weeks, pay attention to the lion-like strength and urgency with which Jesus moves throughout Palestine.
---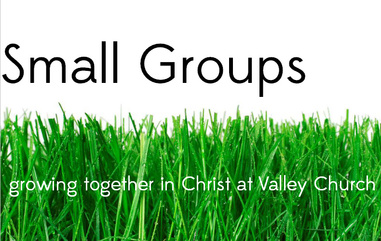 Small Groups:
Following our sermon series on the Church there has been a renewal of interest in ways to grow together in our identity and actions as the church. One of the ways we can edify and encourage one another is through small groups. If you are interested in joining a small group please contact Pastor Kurt (you can reply to this email). An interest in a women's group that would accommodate women who work during the day has also been voiced. If you might be interested in a women-specific group, please let Pastor Kurt know.
---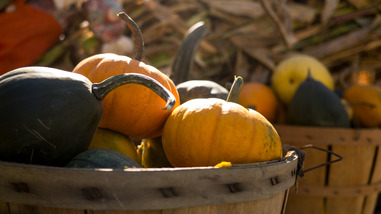 Harvest Dinner:
The hills are beginning to burst forth with color. Fall is here, which means the harvest is coming in. And that means that the annual Valley Church Harvest Dinner is coming, too. Mark your calendars - the Harvest Dinner will be Saturday, November 16. Hors d'oeuvres will be served at 6:30 p.m. The dinner will begin at 7:00 p.m. We look forward to seeing you there as we give thanks for God's abundant provision in our lives, and as we enjoy one another's fellowship and conversation.
Youth Updates and Opportunities:
The following messages to youth and parents are from Erin Peterson:
Well, Claire talked me into doing a trip out to Newark Valley to participate in their flashlight corn maize. It is huge! She said it is lots of fun, and you have questions and stuff to answer, and you get lost, and it is a blast. I am going to need to nail down a date that most of you can go. I have these dates available (keep in mind we would leave around 7:30 and return around 10:00): October 5, 11 and 19. I will be waiting to hear back from you all. [Contact Erin Peterson directly]. BTW - the cost will be around $8 a person. Let me know if you are coming and if you will bring friends - if we can get 15 people then we can get a discount.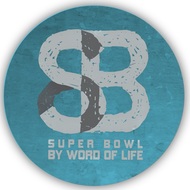 Secondly, you all have convinced me that going to the Superbowl is a must. I will need to know if you are going and if you are bringing friends by November 1st. I plan on registering everyone that weekend to get the discounted rate. For this event each person will need $30. The youth budget will cover the rest. I will need to coerce some drivers so get to me as soon as you can and I will make the arrangements! [Again, please contact Erin Peterson directly to let her know if you can go or if you can drive].
---

Sunday Service Times:
Children's Sunday School:
9:30 a.m.
Coffee available for adults:
9:30 - 10:30 a.m.
Worship Service:
10:30 a.m.
---
That we might better pray for one another:
We continue to pray for Lucky and Harriet Dimidio, and for Marsha and Jim and the rest of the family as they make decisions and care for Lucky and Harriet.
We pray for continued healing and recovery for Claire Krempel, giving thanks for the work God has done in her already.
We give thanks that Al Vos was released from the hospital feeling well and without any significant concerns for his heart.
We continue to ask God's blessing on Wilner and Marila Nicolas and their family as they wait for passports and paperwork prior to their return. We also pray for Widline and Christaline as they take care of Whitney here in Binghamton until Wilner and Marila return.
We continue to pray for complete healing for Daryl Whitacre.
We pray that Doris Pitcher's back would continue to strengthen.
We give thanks for healing for those who have had knee replacements - Charlie Huizinga and Judy Zwierzynski - and pray for complete healing and rehabilitation.
We pray for the friends and family of members: Marcus Doller's mother as she recovers from a fracture in her vertebrae, Luci Huizinga's mother, Adam DeVoe's grandparents, Beth Cunningham's friend Lucas, Mindy Buford's friend Al, Claire's friend Pat and her daughter Karen, and Jim Stocum's mother, Esther who is completing her chemotherapy soon.

---
Upcoming Events and Opportunities:

Supporting the Indonesian Christian Reformed Fellowship of Dover, New Hampshire:
This Sunday (October 6) we will have the opportunity to support our Indonesian brothers and sisters in Christ who meet in Dover, New Hampshire as the deacons will be taking up a second offering. We invite you to give generously.
31st CHOW Walk Against Hunger:
On Sunday, October 20, you can join in the CHOW Walk Against Hunger at Binghamton University. Registration is at 1:00 p.m. The walk begins at 2:00 p.m. More information from the Broome County Council of Churches is available
here
. Youth, please contact Erin Peterson if you want to go.
Hope for a Hundred Hearts - Operation Christmas Child:
Here is the schedule for the collection for Operation Christmas Child boxes. If you have specific questions, please contact Tilly.
October 6: Hygiene items (soap, toothpaste, washcloths - we have all the toothbrushes we need).
October 13: Combs, brushes, hair accessories.
October 20: Hats, gloves, scarves, boys and girls clothing (t-shirts, socks, underwear).
October 27: Hard candy (wrapped individually).
---
Recommended Reading: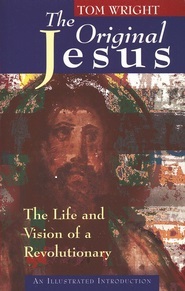 As we spend time in the gospel according to Mark, I highly recommend a little book about Jesus and the gospels by Tom Wright that helps to place Jesus accurately in his first century Jewish and Roman context. It is called
The Original Jesus: The Life and Vision of a Revolutionary
. This book will help you read the gospels with an eye and ear to their historical context. It will help you understand a bit more about how Jesus would have been received and understood by those in his own day. The book is accessible, non-technical, and filled with color pictures of the places Jesus and his disciples traveled.