"
Trust in the LORD with all your heart
and lean not on your own understanding;
in all your ways submit to him,
and he will make your paths straight."
~ Proverbs 3.5-6
---
We humans have a curious tendency, in spite of our own muddled individual and collective histories, to lean far too much onto the feeble crutch of our own understanding, wisdom, and intelligence. One of the times we are tempted to think perhaps too highly of that feeble crutch is graduation time (whether we're graduating or not!). We celebrate the academic achievements of not only the graduates, but also of our academic institutions. There is obviously much to celebrate - the hard work of students and teachers alike, the gifts God has given to those students and teachers, the joy of learning, creating, and stewarding the minds God has given us. And yet we need something - especially in the midst of all that unfettered celebration - to fetter us, to bring us back down from the lofty heights of all those intellectual achievements, to remind us of the point of all that learning - to remind us where true wisdom and understanding begin and end: the fear of the LORD. We need to hear something like this week's passage from the book of Proverbs (3.5-8):
Trust in the LORD with all your heart
and lean not on your own
understanding;
in all your ways submit to him,
and he will make your paths straight.
Do not be wise in your own eyes;
fear the LORD and shun evil.
This will bring health to your body
and nourishment to your bones.

This Sunday we will meditate on these words from Proverbs, and we will also honor and bless our graduates during the service (and with a cake and coffee time after the service). I encourage you to reflect on the passage and pray for our graduates and their parents prior to our time together on Sunday.
---
Upcoming Events and Opportunities
:
Sunday School Brunch
:
We will celebrate another wonderful year of Sunday School with our annual Sunday School brunch this Sunday (June 12) at 9:00 a.m. If you are planning on attending and have not signed the sheet on the back of the door or emailed me, please reply to this email and let me know that you will be coming (and how many in your party). Please bring a brunch-appropriate dish to share, as well.
Graduation Sunday
:
We will honor and bless our graduates (high school and college) this Sunday during the service and with a coffee and cake time following the service.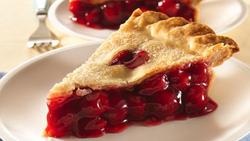 Pies for Pops
:
Following the service on Sunday, June 19 we will share pies in our annual Pies for Pop celebration - a celebration of God's good gifts of pies and summertime and Pops (everyone gets to eat the pie, though!). So, get out your pie recipes and get ready to bake, and then plan on staying a bit late on the 19th.

---
Congregational Meeting News
:

Thank you to everyone who came out for the congregational meeting last Sunday! For those of you who weren't there, the big item on the agenda was the election of new elders and deacons. Our council for the 2016-2017 year is:

Elders:
Jeff DeYoung
Florence Doller
Harry Myers
Trent Nelson

Deacons:
Pat Aukema
Herleen DeYoung
Luci Huizinga
Terry Woodnorth

We also recognized and thanked Ron Crawford and George de Jager, who will be going off council, for their service as elders over the past years. New elders and deacons will be ordained and installed this September.

---

~ Valley Church ~
Gathered as God's family, we are sent into the world as agents of God's mission of renewal.

---
This Sunday:
Sunday School Brunch at 9:00 a.m.
Worship Service: 10:00 a.m.
Special cake and coffee time following the service to honor graduates

---
That we might better pray for one another:


We give thanks for God's faithfulness to Valley Church and for a good congregational meeting this past Sunday and especially for the new elders and deacons as well as the faithful service of Ron Crawford and George de Jager, who will be ending their terms as elders this September.
We pray for wisdom, peace, and strength for Luci Huizinga as she ministers to Zion (whose mother passed away) this week and until the end of the school year.
We pray for Terry Woodnorth and all the other delegates to synod and the denominational representatives and task force members as they make final preparations for synod and as they travel to Grand Rapids later this week.
We pray for continued guidance and energy for the garden teams.
We pray for the shalom of the greater Binghamton area, and for guidance as to specific ways we as individuals and as a church might partner with God as stewards of his reign to cultivate that shalom in the city of our exile.
We pray for God's world: for the people of Ethiopia in the midst of drought; for ongoing restoration, renewal, and justice for the people of Haiti; for refugees fleeing violence around the world; for those who are persecuted for their faith around the world; for God's miraculous intervention in the Middle East; for the people of the United States during this election season; for organizations fighting to protect religious liberty in our changing world.
We pray for friends and family: we give thanks for the good news that the DeYoung's cousin/nephew-in-law Jerry is cancer-free and for guidance for doctors as they assess the auto-immune issues he faces; we pray for healing and patience for Erin Peterson's brother Keith following his bicycle accident; for healing for Adam Derzanovich; for Doris Pitcher's son David following the amputation of his leg; for Mike Corgan's nephew who is battling heroin addiction; for healing and rehabilitation for Marcus Doller's mother; for energy and strength for Alistair Krempel; we pray for those battling cancer: for Deb Harmon's brother (giving thanks for good news regarding his prognosis), for Jim Canary's father, for Jim and Marsha Conrad's friend Judy, for Marcus Doller's friend Scott, for the DeYoungs' niece/cousin Terri; for the Petersons' friends Pat and Amy.

---
Sunday Morning Ministries for
June 5, 2016
Greeter: Ruth Giese


Ushers: Joe Patak and George de Jager

Intercessory Prayer: Kurt Monroe

Scripture Reader: Leslie Vermaat

Nursery: Florence Doller

---