"You shall not murder."
~ Exodus 20.13
---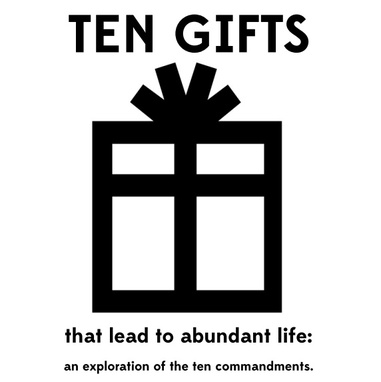 This Sunday we hear the sixth life-giving gift spoken to the Hebrew people by Yahweh - the sixth commandment. While it is issued in the negative (you shall not murder) it is really an invitation to recognize the wonderful gift of human life in a positive way. Phrased positively, it could be: you shall value and revere life. I invite you to read Exodus 20.1-13 prior to our time together on Sunday.
The art at the top of the email is a detail from a sketch by Rembrandt of Jesus evidencing his reverence for all human life as he reached out his hand to touch and heal a leper.
---

Parents' Night Out:
Our next Parents' Night Out is scheduled for February 8, 2014 from 5:30 p.m. to 8:30 p.m. The folks from Animal Adventure will be bringing some of their critters along for a presentation, which was a huge hit with the kids last year (and an absolute blast for the adult volunteers to watch). Please invite your neighbors, co-workers, and friends to drop off their kids for a few hours and enjoy the peace and quiet for a while! Register by calling the office at 648.8224 or emailing valleychurchny@gmail.com.
---
More on the gift of Sabbath rest:
According to recent research by the Barna group, only 14% of Americans set aside one day a week for rest. That means that only 14% of Americans are accepting the salvation gift of God's rest even though a far higher percentage would claim salvation in Jesus Christ. That means that only 14% of Americans are imaging and reflecting the God of Sabbath rest prophetically to a world that is manically driven and desperately needs to see followers of Jesus Christ stop, pause, and rest in full confidence that it is God who creates, sustains, and provides for our needs. It is a statistic worth stopping to contemplate.
Just this week, too, Jennifer ran across this quote from Andy Crouch about Sabbath (and the link between failing to practice Sabbath and idolatry) that I thought was worth passing on:
"Sabbath was made for humankind, and for the creatures with whom we share the world. And for people, animals and land (which is not an inert substance but a wondrously complex living system of fellow creatures), sabbath is not just realistic but so absolutely necessary that to ignore it is itself unrealistic. Faithful observance of the sabbath may or may not require that we idle a factory or a store one day a week, but it unreservedly requires that image bearers, and every creature that can only flourish when image bearers are properly exercising their dominion, be allowed to rest. Not to do so is idolatry -- and idolatry, no matter how promising it seems at the beginning, is the ultimate and greatest unrealism."
---

Sunday Service Times:
Children's Sunday School:
9:30 a.m.
Coffee available for adults:
9:30 - 10:30 a.m.
Worship Service:
10:30 a.m.
---
That we might better pray for one another:
We continue to pray for Adam and Cheryl, Maverick and Maggie, as they mourn the loss of Adam's sister Joy. We also ask for comfort and peace for Joy's husband Jerrod and daughter Emily.
We continue to pray for God's blessing and healing for Jenny DeYoung as she continues her chemo treatments.
We pray for continued healing and strength for Barbie Aukema's mother, Barb.
We pray for God's healing for Edele Thompson, and for guidance for her doctors.
We continue to pray for Jim Conrad's mother, Ruth, as she undergoes her chemo treatments.
We give thanks and praise for the safe arrival of Wilson and Margaret Germain, and their children Wildana, Nickenson, Sophia, and Wilmhaelly. We pray that God would guide them as they adjust to life in a new and foreign place.
We pray for Jenni DeYoung's nephew Brandon, who is struggling in the Army, that he would feel God's presence and peace.
We pray for healing for Alistair Krempel's friend James.
We give thanks for those who heard the call to help the hungry here in Binghamton and stepped up to volunteer for CHOW.
We pray for safety for those travelling to Florida. This week Frank and Barb Lockwood are heading south.
---
Upcoming Events and Opportunities:
Freeze Out 5K to End Homelessness:
This Saturday, February 1, at 10:00 a.m., the Rescue Mission will sponsor a 5K run at SUNY Broome Community College. The proceeds of the 5K will help the Rescue Mission in its battle against homelessness in Binghamton. You can either walk or run the 5K. (What a way to burn off a few calories and make space for those Superbowl munchies and support a good cause all at the same time!) For more information or to register go
here
.
2014 Directory Updates:
After the service this Sunday we will have the directory information at the back for you to correct and update. Also, there are sheets with birthday and anniversary information. Please make sure that those are correct, or if your information isn't there but you would like members of the congregation to know your birthday and/or anniversary, please provide the information this Sunday.
Valentine's Day Dinner:
The fellowship team is planning a Valentine's Dinner for Saturday, February 15. Please be prepared to sign up this Sunday after the service if you would like to come.
---
Sunday Morning Ministries for January 19, 2014:
Greeter:
Ushers:
George DeJager and Jerry Krempel
Intercessory Prayer:
Kurt Monroe
Scripture Reader:
Nursery:
Herlene DeYoung and Elizabeth Bennett
Children's Church: