"For I received from the Lord what I also passed on to you: The Lord Jesus, on the night he was betrayed, took bread, and when he had given thanks he broke it and said, 'This is my body, which is for you; do this in remembrance of me.' In the same way, after the supper he took the cup, saying, 'This cup is the new covenant in my blood; do this, whenever you drink it, in remembrance of me.' For whenever you eat this bread and drink this cup, you proclaim the Lord's death until he comes."
~ 1 Corinthians 11.23-26

---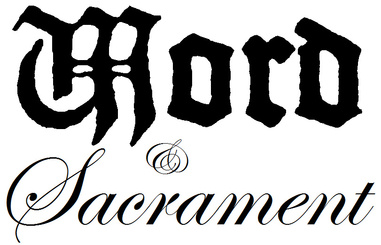 There are many ways we might approach the table of the Lord's Supper. We might be confused - confused about what it is, what we're supposed to be doing during it, what God is doing through it, why some people call it Holy Communion and others call it Lord's Supper and still others call it the Eucharist. We might be apprehensive - apprehensive about our readiness to partake. We might ask ourselves, "Have I properly examined myself so that I don't eat and drink in an unworthy manner?" We might be opinionated - opinionated about the manner in which the elements should be distributed, who should distribute them, how often, whether the bread should be leavened or unleavened, whether the wine should come in little cups or a chalice, what kind of music should accompany their distribution, and what kind shouldn't. We might be joyful - joyful at this gift of food and drink for our faith journey.
We all either have questions or assumptions about this thing that we do as a congregation once a month, so this week we turn our attention to thinking clearly about what Lord's Supper is, how we might best come to it, and what God is giving us in it. This Sunday, we will look again to the Reformed confessions, and we will also hear from Paul's first letter to the Corinthians, a passage that has played a significant role in the understanding (and unfortunately misunderstanding) of what Lord's Supper is and how it is to be celebrated. I encourage you to carefully read and reflect on 1 Corinthians 11.17-34 prior to our time together on Sunday.
Though we will begin our discussion of the Lord's Supper this Sunday, we will not be celebrating the sacrament until a week from Sunday.
The image at the top of the page is a detail from Pieter Pourbus' painting "The Last Supper," from 1562.
---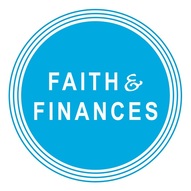 Faith and Finances:
Just to keep the details for Faith & Finances before you and to remind you of the opportunity for those who might benefit, here are the details again:
Classes will begin on March 3, meeting each Tuesday until May 26 from 5:30 until 7:30 p.m.
We need volunteers to help with the preparation of meals, to help with childcare, and to be allies for the participants (similar to mentors). Please talk to the appropriate area coordinator if you would be willing to help out with one of those things. Area coordinators are: Charlyn Corgan - childcare; Jennifer Monroe - food; Pat Aukema - allies.
The advisory team also encourages you to think about friends, family members, co-workers, and anyone else who might benefit from Faith & Finances, and tell them about the course. You can forward them a link to the page on our website at
http://www.valleychurchny.org/faith-and-finances.html
.
You can also download and print a flyer
here
.
---

Sunday Mornings:
Coffee: 9:15 a.m.
Worship Service:
10:00 a.m.
---
That we might better pray for one another:

We pray for healing for Holly Nelson as she continues to recover from a concussion.
We pray for continued healing and strength for both Jerry Krempel and Jim Pitcher.
We pray for healing, for peace, and for a sense of God's presence for Barb Hover.
We pray for safety for our Valley friends who are heading south for the winter.
We pray that God would lead those who need Faith & Finances to register, and we pray for allies for participants and for volunteers for meals and childcare.
We pray for energy and strength for the leaders and volunteers of Kids' Night Out along with the parents who regularly benefit from it, and for the kids who come.
We continue to pray for God's world: for the people of Europe as they work for peace; for the people of western Africa as they continue to battle Ebola; for God's miraculous intervention in the Middle East, that the hearts and minds of the people living there, and that whole cultures, would begin to bend toward peace, and that God's church would continue to proclaim and embody the good news of God's reign there; for those who are persecuted for their faith in Jesus Christ around the globe.
We pray for friends and family: for healing and recovery for Beth Cunningham-Blake's great-niece MacKenzie following her foot surgery; for healing and encouragement for Adam Derzanovich as he continues his recovery following surgery; for David Derzanovich's two brothers-in-law, Tim and Bill who are still battling health issues; for Dot's friend Mary Beth, who is undergoing surgery; and for the Krempels' friend Theresa who is mourning the death of her sister.
---
Upcoming Events and Opportunities:
Kids' Night Out:
Deacons Meeting:
The deacons will meet on Tuesday, February 10 at 7:15 p.m.
Valley Church Supported Ministry Pledges:
If you have not already done so, please remember to prayerfully consider what you are feeling led to pledge for Valley's supported ministry organizations and return the forms this Sunday (without your name) by putting it in the offering plate or giving it to one of the deacons (Pat Aukema, Joel Huizinga, Trent Nelson, Terry Woodnorth). If you cannot locate your form, you can download and print one from
here
. If you have any questions about the new pledge system, please talk to the deacons.
Ash Wednesday Service:
Ash Wednesday is February 18. We will be gathering at 7:00 on Ash Wednesday for a contemplative service of worship as we enter the season of Lent and begin our journey with Jesus to the cross and to Easter Sunday. Please mark you calendars.
---
Sunday Morning Ministries for
February 8, 2015:
Greeter:
Dot Simonds
Ushers:
David Derzanovich and Herleen DeYoung
Intercessory Prayer:
Florence Doller
Scripture Reader:
Luci Huizinga


Nursery: