"[Jesus] looked up to heaven and with a deep sigh said to him, 'Ephphatha!' (which means 'Be opened!'). At this, the man's ears were opened, his tongue was loosened and he began to speak plainly."
Mark 7.34-35
---
Following the service this Sunday, the Monroe family will be leaving for vacation for two weeks, so I'm going to give you a heads-up for the next three weeks here. This Sunday, we will continue our journey with Jesus in the gospel of Mark. In the passage from which we will hear, Jesus remains on the move and in prominently gentile territory. And, once again, Jesus is at work restoring someone to health and wholeness - this time a man who was deaf and unable to speak clearly. I encourage you to read and reflect on
Mark 7.31-37
prior to our time together this Sunday.
On July 9 we will hear from
Psalm 31
. Rev. Tim Blackmon, an ordained minister of the Word in the Christian Reformed Church who his currently chaplain at Wheaton College, will be preaching via video. On July 16 we will hear from
Psalm 6
. Dr. David Smith, a professor at Calvin College, will be preaching via video. Members of council will be leading the services on those Sundays. I encourage you to read and reflect on the passages above prior to worship on those Sundays. Also, Sunday morning ministries for the next three Sundays can be found at the bottom right of the email.
If you need pastoral care during the first two weeks of July, please contact an elder or deacon.
---
From the Deacons:
The deacons encourage you to bring in healthy breakfast cereals during the month of July to help stock Valley's CHOW pantry's cereal supplies in order to help ensure children and families who depend on free or reduced breakfasts at school won't miss breakfast during the summer.
---
Announcements, Events, and Opportunities: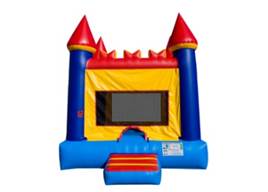 Bounce House:
As graduation party season, summer family reunions, and block parties arrive, please remember that Valley Church owns a bounce house which you can borrow (free of charge). Please contact Ron Crawford if you would like to reserve the bounce house for your event.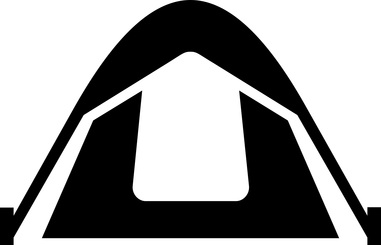 Valley Church Camping Retreat:
You are invited to join us for a camping retreat from the evening of Friday, August 25 through the morning of Sunday, August 27 at Chenango Valley State Park. You can either camp or participate during the day and sleep in the comfort of your own home. Please mark your calendars and sign up online
here
or on the sign-up sheet on the back of the door in the foyer. If you are camping, please reserve your camping spot soon. If you are tent camping, we would encourage you to reserve a spot in Chipmunk Bluff (especially site 81, 83, 85, 86, or 87, in order to reserve the large field for our use). If you are RV camping and need electricity, please select an appropriate site nearby in the Chipmunk Bluff area. See
here
to make reservations.
---

~ Valley Church ~
Gathered as God's family, we are sent into the world as agents of God's mission of renewal.

---
This Sunday:
Worship Service
at 10:00 a.m.
Children will remain in the service of worship with their parents during the summer.
---
That we might better pray for one another and God's world:


We pray for continued healing and recuperation for Jim Comfort, Marilyn Myers, Peter DeYoung, and Luci Huizinga.
We pray for God's world: for the people of Syria; for the people of South Sudan, Somalia, Nigeria, and Yemen who are facing food shortages, starvation, and violence; for unity and civility among the citizens of the United States and for guidance, wisdom, and unity for government leaders at all levels; for ongoing restoration, renewal, and justice for the people of Haiti; for those who are persecuted for their faith around the world and the organizations and people fighting to protect them.
We pray for friends and family: we give thanks for the healing and strength Edele Thompson has experienced; we pray for healing for Janet's friend Lori, who will be having surgery to treat breast cancer; we pray for safety for Daniella's friend who is traveling to Columbia; we pray for healing and recovery for Mr. Steel following prostate surgery; we pray for healing for Lor's uncle John and for her neighbor, both being treated for cancer; for Becky's friend Joe who is battling colon cancer, and for peace and strength for his family; for Adam Derzanovich; for Beth Cunningham's cousin Karen; for Lynda Huizinga's niece Alexis; for Alistair Krempel; for Mike Corgan's nephew who is battling heroin addiction.

---
Sunday Morning Ministries for
July 2, 2017
Greeter: Frank & Barb Lockwood


Ushers: David Derzanovich and Charlie Huizinga
Intercessory Prayer: Kurt Monroe
Scripture Reader: Kurt Monroe
Nursery: Florence Doller

____________
Sunday Morning Ministries for
July 9, 2017
Greeter: Judy Zwierzynski
Ushers: Doug Aukema and Herleen DeYoung
Intercessory Prayer: Florence Doller
Scripture Reader (Psalm 31): Harry Myers
Nursery: Natalie and Daniella Doller
____________
Sunday Morning Ministries for
July 16, 2017
Greeter: Cindy Krempel
Ushers: Joe Patak and George de Jager
Intercessory Prayer: George de Jager
Scripture Reader (Psalm 6): Trent Nelson
Nursery: Herleen DeYoung