"Let us hold unswervingly to the hope we profess, for he who promised is faithful. And let us consider how we may spur one another on toward love and good deeds, not giving up meeting together, as some are in the habit of doing, but encouraging one another - and all the more as you see the Day approaching."
Hebrews 10.23-25
---
This Sunday we conclude our sermon series on the stewardship of all things by looking at our responsibility to steward the church, which God is using to accomplish his mission of salvation, redemption, and renewal in the world. I encourage you to read and reflect on
Hebrews 10.19-25
prior to our time together tomorrow morning.
Tomorrow is also Christ the King Sunday, the day on which we celebrate the Kingship of Christ over all things, and the final Sunday of the Christian year. Next Sunday is the beginning of the new Christian year and the first Sunday of Advent.

---
A Christian Response to the Refugee Crisis: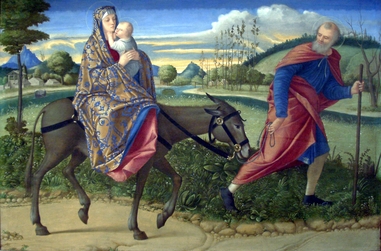 While the world has unfortunately always known refugee crises because of war and natural disasters, the scale of the current global crisis demands some attention. And it is getting
a lot
of attention. As Christians, we must think about such things first specifically as Christians, and not first as Americans (or Dutch or Haitian or anything else, for that matter) or as Democrats or Republicans.
As I said in the sermon last week, if we start living out of fear – fear of scarcity in the world, fear of the stranger and alien, fear of anything - we will dig holes in the ground and hide the gifts that the Master has given us to use for his Kingdom purposes. We will hoard what belongs to the Master for ourselves, for our comfort,
for our security
, rather than using it adventurously and even dangerously for the Master's purposes. Our God, as revealed most fully in the person of Jesus Christ, is characterized by a love, compassion, hospitality, and generosity that led him to the danger, the pain, and ultimately the death of the cross. As those who are in Christ Jesus, we participate in the life of
that
God. "Risk," as R. T. France pointed out, "is at the heart of discipleship," because we have been swept up into the life of a risk-taking, self-sacrificing God. Even as we think about the current refugee crisis, our life in
that
God needs to guide our thinking.
The Bible, Old Testament to New, is relentless in its insistence that we show love to the foreigner and stranger in our midst. On top of this, we should not forget that our Lord himself was a foreign refugee who fled from a baby-killing regime into Egypt, carried there by his presumably terrified father and mother. As such, we are all the more challenged by the words of Jesus that came directly after the passage we read last week in Matthew 25.35-36 and 40: "For I was hungry and you gave me something to eat, I was thirsty and you gave me something to drink, I was a stranger [the Greek can also mean foreigner] and you invited me in, I needed clothes and you clothed me, I was sick and you looked after me, I was in prison and you came to visit me. . . Truly I tell you, whatever you did for one of the least of these brothers and sisters of mine, you did for me."
I am not, by this, suggesting that governments should not conduct careful security screenings and close the door to those they find are likely to harm their citizens. I am only suggesting that Christians need to make sure that adventurous, risky, God-like compassion, rather than fear, is guiding us as we think about the refugee crisis. I am suggesting that adventurous, risky, God-like compassion should guide us as we, citizens of heaven
and
of this land of our exile, might seek to influence the public policy decisions of our elected officials. Any policy response will likely be complex and nuanced, but we Christians must start from a place of compassion, not fear.
For further reading, especially on Jesus' command to love and pray for our enemies, I recommend Ed Stetzer's
Christianity Today
blog post "
We Are All Parisians Now: A Christian Response to Global Terror and Radical Islam
" for a well-balanced and biblically guided approach.
The painting above is "The Flight into Egypt" by Vittore Carpaccio, circa 1515.
---
Veterans Day Remembrance:
This past Sunday Doug led us in prayer for the veterans in our country and around the world, and especially for those in our congregation. While we were praying for the veterans, Marsha and Jim Conrad were accompanying Marsha's father on a trip for veterans to see the war memorials in Washington D.C.. Marsha's father, a veteran of World War II, was accompanied by a group of other World War II, Korean, and Vietnam veterans on the trip, which was provided by Twin Tiers Honor Flights. When they touched down in Washington they were met by a ground crew waving flags, a band playing, a jetway lined with flags and banners, and hundreds of people waiting to greet them, shake their hands, and thank them for their service. Throughout the day they were provided with police escort and all the pomp that many of the veterans never did receive upon either their departure or return from combat. When they got back to New York, they were greeted with similar honor and gratitude.
Marsha said it was an (understandably) emotional day for veterans and families alike, and it is a good reminder for us to continue to pray for (and thank) the veterans in our country and around the globe and to pray for those currently serving. It's also a good reminder to pray, most of all, for peace, and for the coming of Christ's kingdom in its fullness, for the day on which all of the world's swords and weapons will be beat into plows and gardening tools, the day on which will never again send our children, our siblings, our parents to war.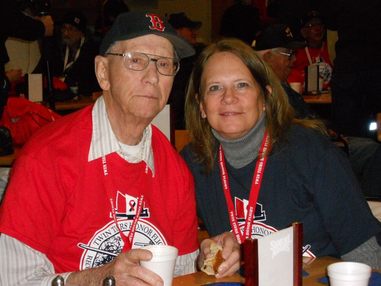 Marsha and her Dad awaiting the flight.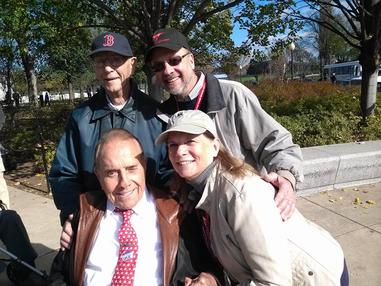 Marsha's father, Jim, and Marsha standing next to former U. S. Senator Bob Dole, who took time to engage each veteran in conversation and thank them for their service.
Marsha is very proud of her father and excited to talk about this experience, so feel free to ask her more about it!
---

Sunday Mornings:
Coffee: 9:15 a.m.
Worship Service:
10:00 a.m.
---
That we might better pray for one another:
We pray for the shalom of the greater Binghamton area, and for guidance as to specific ways we as individuals and as a church might partner with God as stewards of his reign to cultivate that shalom in the city of our exile.
We pray for healing, patience, and peace for Holly Nelson, and energy and strength for the Nelson family.
We pray for continued healing and strength for Harriet Dimidio.

We pray for the participants and leadership of Faith & Finances, that they would experience transformation by the renewing of their minds in relation to finances.
We pray for God's world: for the refugees fleeing the violence in Syria and that governments' responses might be guided by compassion along with discernment; for the people of Paris and the whole of France, particularly those who lost loved ones in the terrorist attacks there; for the families impacted by the hostage situation and deaths in Mali; for those who are persecuted for their faith around the world, and for those who are being called to witness to Jesus Christ with their blood; for ongoing restoration, renewal, and justice for the people of Haiti; for God's miraculous intervention in the Middle East, that the hearts and minds of the people living there, and that whole cultures, would begin to bend toward peace, and that God's church would continue to proclaim and embody the good news of God's reign boldly there.
We pray for friends and family: we pray for healing for Adam Derzanovich; we pray for those battling cancer: for Jim and Marsha Conrad's friend Judy, for Marcus Doller's friend Scott, for Doug and Pat Aukema's nephew Charlie, for Jim Stocum's friend Pam, for Tilly Huizinga's client at Catholic Charities, for the DeYoungs' niece/cousin Terri.
---
Upcoming Events and Opportunities:
Reverse Offering of Thanksgiving Groceries:
If you took a slip for the Thanksgiving grocery reverse offering, please remember to bring the groceries back by tomorrow!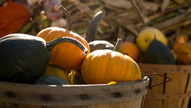 Harvest Dinner:
We will gather to give thanks and celebrate God's ongoing faithfulness to us in the fall harvest tonight at 5:30 p.m.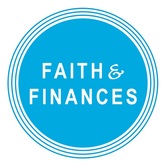 Food for Faith & Finances:
If you are willing to provide food for Faith & Finances, please contact Jennifer Monroe.
---
Sunday Morning Ministries for
November 22, 2015:
Greeter: Dot Simonds


Ushers: George DeJager and Herleen DeYoung

Intercessory Prayer: Kurt Monroe
Scripture Reader: Al Vos

Nursery: Jim & Sue Comfort

---