"The Son is the image of the invisible God, the firstborn over all creation. For in him all things were created: things in heaven and on earth, visible and invisible, whether thrones or powers or rulers or authorities; all things have been created through him and for him. He is before all things, and in him all things hold together. And he is the head of the body, the church; he is the beginning and the firstborn from among the dead, so that in everything he might have the supremacy."
---
This past Sunday we prayed for Haiti following hurricane Matthew, and we will need to continue praying for that country as threats from cholera and
agricultural shortages
will likely add to the staggering task of rebuilding. Tonight some of us will be gathering for
Q Commons
, which will help us think about how we can engage our divided nation as Christians. This Sunday, we will think about the problem of hunger around the globe as we learn about
World Renew's World Hunger Awareness
program. That short list doesn't begin to address the much longer list of news items and world events that might cause us to lose hope, to wonder what's going on in our world, to wonder who can make a positive change, to wonder who to place our hope in, or that might tempt us to place our hopes in people, institutions, beliefs, and practices that can't possibly fulfill them.
Like the Colossians of Paul's days and the people of every age, we need to hear the words of the good news: Jesus reigns supreme over
all things
. That is precisely what we'll hear this Sunday as we read together
Colossians 1.15-20
. I encourage you to read and reflect on the passage before we meet together.
We will also celebrate the feast of the Lord's Supper. I encourage you to prepare in heart and mind for that time of thanksgiving, celebration, remembrance, and communion with our Lord and our brothers and sisters in Christ.
---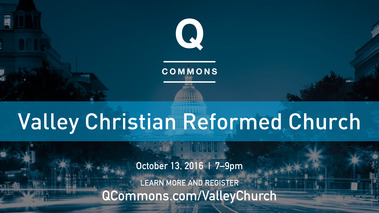 Q Commons: "Engaging Our Divided Nation"
at Valley Church TONIGHT:
TONIGHT, from 7 to 9 p.m., Valley Church will be a host site for this year's
Q Commons
. Q Commons is a two-hour live event designed to educate Christians on how they can bring hope and leadership to their communities in a critical moment for America. The evening will include 6 keynote addresses from leading Christian thinkers, artists, entrepreneurs, and pastors on the increasing divisions in America and the crucial role God's people have in extending God's reconciliation to our neighbors, fostering unity, building up our communities and nation, and seeking the common good. I encourage you to join us!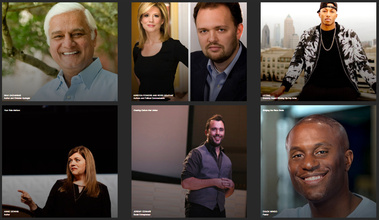 ---
The Church: A Counter-Culture
for the Common Good
(and what you agreed to on Sunday morning):
This past Sunday when we ordained and installed our new elders and deacons, I suggested that what we were doing was counter-cultural; the act of submitting to God-given authority runs counter to the American narrative that says the pursuit of individual autonomy and the exercise of self-fulfilling personal liberty is huanity's chief goal and its path to flourishing. The good news of Jesus says that humans flourish when they die to their own desires and live wholly in Christ, within the context of his body (the Church), and when they submit to God's authority (exercised through his Word and his people - especially the leaders he raises up from within his people). Life in Christ is counter-cultural indeed. Just to remind you what you agreed to on Sunday, here is a summary of the charge to which you agreed:
recognize in the elders and deacons the Lord's provision for healthy congregational life
hold them honor
respond to them in obedience and respect
accept their help with thanks
wholeheartedly participate in ministries into which they lead you
sustain them in prayer
encourage them with your support (especially when they feel the burden of their office)
acknowledge them as the Lord's servants among you
Please do uphold your elders and deacons in prayer and do everything you can to support them as they seek to edify and equip you to participate fully in God's mission in the world. As you submit to God's authority exercised through his servants, you will model this aspect of the life-giving, counter-cultural life of Christ to a watching world.
---
Council Report:
The council met for our first meeting of the 2016-2017 council year on Tuesday, October 11. We elected the following officers and liaisons for the coming year:
Council officers:
Chair: Kurt Monroe
Vice chair: Trent Nelson
Clerk: Florence Doller
Treasurer: Jeff DeYoung
Ministry Team Liaisons:
Education: Kurt Monroe
Facilities: Trent Nelson
Fellowship: Herleen DeYoung
Finance: Harry Myers
Garden: Jeff DeYoung
Leadership: Terry Woodnorth
Youth: Florence Doller
---
From the Council:
In October we celebrate Pastor Appreciation Month. It is a special time that we set aside each year to honor Pastor Kurt and Jennifer for the hard work, sacrificial dedication, and multiple blessings they provide. A special coffee hour will be held after the worship service on October 23 to honor Kurt and Jennifer. Cards with notes of appreciation from the congregation are encouraged. If you would like to make a monetary contribution toward a gift from the congregation, please give your gift to a deacon or elder before the end of the month. This is instead of a Christmas gift to the pastor.
Now we ask you, brothers and sisters, to acknowledge those who work hard among you, who care for you in the Lord and who admonish you. Hold them in the highest regard in love because of their work. (1 Thess. 5:12-13)
---
Announcements, Events, and Opportunities: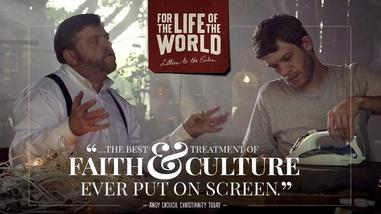 Adult and Teen Education:
For the Life of the World: Letters to the Exiles:
On Sunday, October 23 we will begin the seven week adult and teen education opportunity in which we will watch the episodes of For the Life of the World: Letters to the Exiles and then have a time of discussion about the films. The class will take place following each service of worship for the seven weeks, and the church will provide lunch for participants and their families. Please let pastor Kurt know if you will be participating so that we can have lunch for you! (You can reply to this email to let him know).
Operation Christmas Child:
We are collecting items for boxes for Operation Christmas Child: school supplies, hygiene items, small toys, hard individually wrapped candy, socks, hats, mittens, hair accessories for girls, etc. If you have not picked up an Operation Christmas Child bookmark with a schedule of items on it, please pick one up in the foyer this Sunday.
Can Collection for Boy Scout Troop 152:
A group of Boy Scouts from Troop 152 (Valley Church is the troop's charter organization) who are going to the National Jamboree in West Virginia in 2017 are collecting cans in a box at the east end of Valley's parking lot to raise funds for the trip.
---

~ Valley Church ~
Gathered as God's family, we are sent into the world as agents of God's mission of renewal.

---
This Sunday:
Worship Service
at 10:00 a.m.
---
That we might better pray for one another:


We continue to pray for the people of Haiti, especially those who have lost loved ones and those who have lost homes and property. We pray also for the extended Germain family, many of whom were from Jeremie (one of the areas hardest hit by the hurrican) and have loved ones still there.
We pray for the families of Gloria Moore and Nancy Carter as they grieve.
We pray for healing, strength, and rehabilitation for Jan Henrie-Huizinga.
We continue to pray for the family of Wilson and Maggie Germain during a difficult time.
We pray for members of our congregation struggling with ongoing medical issues.
We pray for God's world: for the people of Syria; for the people of south and east Africa impacted by severe droughts there; for ongoing restoration, renewal, and justice for the people of Haiti, especially following hurricane Matthew; for refugees fleeing violence around the world; for those who are persecuted for their faith around the world; for God's miraculous intervention in the Middle East; for the people and leadership of the United States during this election season; for organizations fighting to protect religious liberty in our changing world.
We pray for friends and family: for healing for Lynda Huizinga's niece Alexis and for a suitable bone marrow transplant candidate to be found; for the health of marriages of friends and neighbors; for healing for Adam Derzanovich; for Mike Corgan's nephew who is battling heroin addiction; for energy and strength for Alistair Krempel; we pray for those battling cancer: for Jim and Marsha Conrad's friend Judy, for Marcus Doller's friend Scott, for the DeYoungs' niece/cousin Terri; for the Petersons' friends Pat and Amy.

---
Sunday Morning Ministries for
October 16, 2016
Greeter: Cindy Krempel


Ushers: Charlie Huizinga and George de Jager

Intercessory Prayer: Kurt Monroe

Scripture Reader: Al Vos

Nursery: Jim & Sue Comofort