"These are a shadow of the things that were to come; the reality, however, is found in Christ."
---
When Jesus refused to bend his knee to Satan while being tempted in the wilderness, the old world began to shutter and groan. When Jesus cried out "it is finished" from the cross, he meant it. The old world, the old order of things, was undone. When Jesus rose from the grave, a new world, a new order, rose with him. The old world was merely a shadow of the real world that rose with Jesus on Easter Sunday. It's merely human rules and logic were also a shadow of the real rules and logic that rose with Christ. Paul reminds us in this week's passage from his letter to the Colossians that we are to live by God's real, new logic - his real, new rules. In short, Paul tells us in our passage this week, that we do live, and that we are to continue living, in Christ and in Christ alone. I encourage you to read and reflect on
Colossians 2.16-23
prior to our time together on Sunday.
We will also celebrate the feast of the Lord's Supper, remembering what God has done in Jesus' death and resurrection and, in our communion with one another, celebrating the beginnings of God's new, reconciled humanity that has broken forth among us in Christ.
---
Thank You!:
Dear Valley Church family,
I want to thank you for all the cards, words of appreciation and support, and your generous financial gifts during this past Pastor Appreciation month. I also want you to know that I am equally grateful for your continual, everyday expressions of appreciation, support, and encouragement throughout the year as we walk this journey of faithfulness to our Lord Jesus together.
Thanks again, Pastor Kurt and family
---
Announcements, Events, and Opportunities:
Harvest Dinner: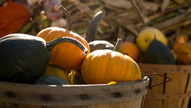 We will celebrate our annual harvest dinner
following the service of worship this Sunday, November 13. If you have not signed up and would like to come, please contact Holly Nelson for more information.

Kids' Night Out:
Our second Kids' Night Out of the season is tomorrow evening (Saturday, November 12). Contact Janet Crawford if you are able to help, and pray for a great evening for everyone involved!
Bridging the Generation Divide:
On Thursday, November 17 from 7:00 to 9:00 p.m. Ron Crawford and Susan Law will present "Bridging the Generation Divide," a presentation designed to help the generations understand one another better and to encourage better collaboration and communication between generations in all areas of life: work, home, church, community, and beyond. All are welcome! Please RSVP with Ron.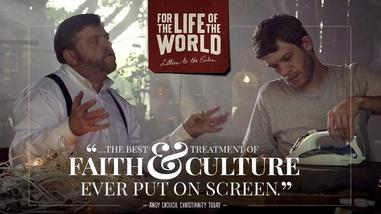 Adult and Teen Education:
For the Life of the World: Letters to the Exiles:
We will continue For the Life of the World next Sunday, November 20.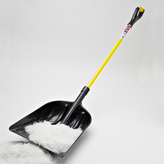 Snow Removal Sign-Ups:
It's time to assemble our snow removal team for this winter (as the snow on Thursday morning reminded us!). If you would like to be one of the 3 or 4 families on a rotating schedule to help keep the sidewalks clear and safe this winter please contact Jim Conrad at 648-6777 or jconrad21@aol.com.
Can Collection for Boy Scout Troop 152:
A group of Boy Scouts from Troop 152 (Valley Church is the troop's charter organization) who are going to the National Jamboree in West Virginia in 2017 are collecting cans in a box at the east end of Valley's parking lot to raise funds for the trip.
---

~ Valley Church ~
Gathered as God's family, we are sent into the world as agents of God's mission of renewal.

---
This Sunday:
Worship Service
at 10:00 a.m.
---
That we might better pray for one another and God's world:


We pray for tomorrow evening's Kids' Night Out: for energy and strength for Janet and the leaders and volunteers; for a night of fun and learning for the kids; for a time of renewal and refreshment for the parents.
We continue to pray for safety, strength, wisdom, and courage for Etienne Germain as he helps family and friends in Haiti following hurricane Matthew.
We give thanks for the healing that Chuck Huizinga, Harry Myers, and Erin Peterson have experienced following their ankle and feet surgeries and pray for continued healing; and we pray for continued recovery and healing for Jan Vermaat following a fall while in Michigan.
We continue to pray for the family of Wilson and Maggie Germain during a difficult time.
Following the election, we pray that God would empower his Church to keep calm and carry on in Christ Jesus, proclaiming and embodying the this-worldly and eternal reconciliation that alone will bring true healing and hope to our divided nation.
We pray that God would watch over the Operation Christmas Child boxes as they go forth, and that God would use those boxes and their contents to be a blessing to each boy and girl who receives one.
We pray for God's world: for the people of Syria; for ongoing restoration, renewal, and justice for the people of Haiti, especially following hurricane Matthew; for refugees fleeing violence around the world; for those who are persecuted for their faith around the world; for God's miraculous intervention in the Middle East; for organizations fighting to protect religious liberty in our changing world.
We pray for friends and family: for safety and strength for Terry and Lor Recker-Woodnorth's son-in-law Jesse and his team as they travel to Austria and work on housing for immigrants there; we pray for continued healing and strength for Adam Derzanovich following surgery on his wrist; for David Derzanovich's brother-in-law Tim following his surgery on Thursday and during his physical therapy; for rehabilitation and healing for Garry Wickham's father following a leg amputation; for healing for Kurt Monroe's uncle, Keith, who recently underwent surgery to remove a brain tumor and is in the process of discerning treatment with his oncologist; we pray for Becky Stocum's co-worker and friend from Harpursville, Matt, following procedures on his brain, and pray for healing for him; we pray for healing for Lynda Huizinga's niece Alexis and for a suitable bone marrow transplant candidate to be found; for healing for Bill following his farming accident; for Mike Corgan's nephew who is battling heroin addiction; for energy and strength for Alistair Krempel; we pray for those battling cancer: for Jim and Marsha Conrad's friend Judy, for Marcus Doller's friend Scott, for the DeYoungs' niece/cousin Terri; for the Petersons' friends Pat and Amy.

---
Sunday Morning Ministries for
November 13, 2016
Greeter: Cindy Krempel


Ushers: Charlie Huizinga and George de Jager

Intercessory Prayer: Kurt Monroe

Scripture Reader: Luci Huizinga

Nursery: Florence Doller