"You shall not steal."
~ Exodus 20.15
---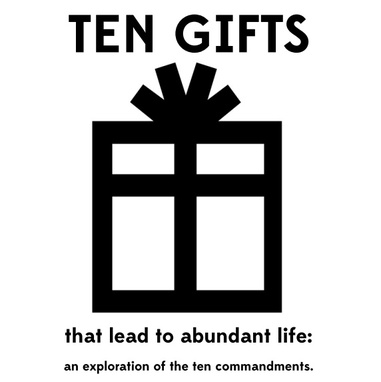 This Sunday we arrive at the eighth covenant word of God to his people in our exploration of the ten commandments. In this word we continue to hear the ways we can love and honor our neighbors and image Yahweh in our treatment of our fellow human beings. This Sunday's text asks us to respect and honor all the gifts that God has given our neighbors. I invite you to read Exodus
20.1-15
prior to the service of worship on Sunday.
---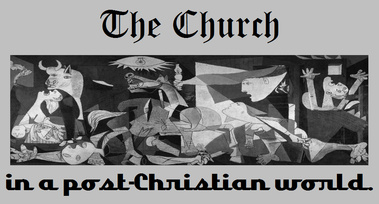 The Church in a Post-Christian World:
It probably doesn't need to be pointed out, but I'll point it out anyway: the world is not the place it was when Valley Church started meeting together 50 years ago. The questions are: what has changed? How did we get to where we are? Why did these changes take place? What kind of a world are we living in now? What kind of world are we a church in?
This Sunday, February 16, I am going to teach a one-session class following the service that will trace some of the history of the way the world has changed and the place of the Church in our current (post-Christian) culture. If you want to learn a bit about where and how the Church fits within our current culture, I encourage you to join us.
I will order pizza, and we'll eat together during the class. If you were not able to sign up for the class this past Sunday but would like to come, please reply to this email and let me know that you're coming so that I can order enough pizza. Childcare will be provided for younger kids once they're done eating.
---

PNO Thank You!
Parents' Night Out is one of the brightest ways we shine Christ's light to the parents of the neighborhood. We allow parents some kid-free time to rejuvenate, refresh, and reconnect. At the same time we give their kids a safe and fun Friday night, and we get to tell them part of God's story.
This past Sunday during the service we heard from Paul Peterson that the most recent PNO was a huge success. Many, many thanks to both the adults and the youth who put in a lot of work to make sure that the kids all had a great time and that those parents were able to have a night out!
---

Sunday Service Times:
Children's Sunday School:
9:30 a.m.
Coffee available for adults:
9:30 - 10:30 a.m.
Worship Service:
10:30 a.m.
---
That we might better pray for one another:
We ask for healing for Harriet Dimidio who was admitted to Wilson Hospital with stroke-like symptoms, and we pray for wisdom and guidance for her doctors and nurses - that they would find the cause of her symptoms and a course of treatment.
We pray for God's blessing and healing for Jenni DeYoung as she continues her chemo treatments.
We pray for continued healing and strength for Barbie Aukema's mother, Barb.
We pray for Jim Conrad's mother, Ruth, as she continues her chemo treatments.
We pray for continued grace and peace for the DeVoe family following the death of Adam's sister, Joy.
We give thanks for Jim Pitcher's continued recovery from pneumonia.
We continue to ask for God's presence and mighty deeds in Haiti, that the country might experience justice and a release from poverty. And we continue to pray for Etienne, Marila, and Wilson's siblings, and ask God to help their immigration process along.
We give thanks for Leslie Vermaat's friend's freedom from substance abuse and upcoming wedding, and we remember those who continue to struggle with addiction.
Pray for the people of Syria as the most recent round of peace talks have faltered and the killing there increases.
We pray for family and friends: we ask for peace and hope for the Livermore family, for healing for Florence Doller's friend, Crystal Aukema's grandfather who was diagnosed with prostate cancer and her friend's father.
We pray for safety for George and Ann DeJager as they prepare to depart for Florida.
---
Upcoming Events and Opportunities:
Valentine's Day Dinner:
For those of you who signed up, remember that the Valentine's Dinner is this Saturday, February 15, at 6:00 p.m.
Life Choices Center
Change for Life:
If you have not done so already, feel free to pick up one of the baby bottles in the foyer and fill it up with change. The money helps
Life Choices Center
in Binghamton as they provide free services and supplies to women and couples facing unplanned pregnancies.
2014 Directory Updates:
This is a final reminder to let the Krempels know of any address, telephone, or email updates for the directory. Also , please let them know of any birthday or anniversary dates that you would like them to know. You can email them your updates at jrempel@stny.rr.com.
---
Sunday Morning Ministries for February 16, 2014:
Greeter:
Ushers:
Intercessory Prayer:
Pastor Kurt
Scripture Reader:
Nursery:
Children's Church: