"After John was put into prison, Jesus went into Galilee, proclaiming the good news of God. 'The time has come,' he said. 'The kingdom of God has come near. Repent and believe the good news.'"
~ Mark 1.14-15
---
I admit it: stewardship is an odd word to place right there at the beginning of the title of a new sermon series. It's not a hip word, not a 21st century kind of word. It's not a very Twitter-friendly word, is it? I mean, I can't imagine "#stewardship" trending any time soon.
But stewardship is a good word. No, it's better than good. In the context of the Christian story, it's a rich, robust word that comes pre-packaged with the image of a King, a King who has chosen to invite others to partner with him to manage and oversee the flourishing of his grand household. There's enough depth to this idea of stewardship that it merits its place in this sermon series title, and it merits some space in our reflection as Christians.
To correctly get at this concept of stewardship as we begin the new sermon series, we need to start with the idea of the King and a kingdom. To do that, we actually need to start by making sure we've got the basic outline and content of the gospel right. An incorrect or incomplete understanding of what the gospel is all about can send us in all kinds of wrong directions that lead away from the stewardship into which we have been called by God. To be reminded again what the gospel is, we'll go back and listen again to Mark 1.14-15, which is printed in its entirety above. I encourage you to reflect on Jesus' proclamation of the good news of the coming of God's kingdom over the next few days.
The painting used in the graphic above is
Harvesters
, painted in 1905 by Danish artist Anna Ancher.
---

Valley Church's annual Fall Fest is this Sunday from 1:00 to 5:00 p.m.! All the usual Fall Festival festivities will be present: games, prizes, ice cream, bounce houses, dunk tanks, and more.
We need you to:
bring cookies and/or veggies and fruit from your gardens

volunteer

invite your neighbors, friends, co-workers, and families
---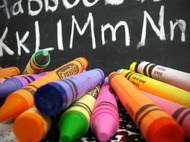 Sunday School:
On September 20 we will begin Sunday School classes for our children. Just before the sermon they will go up to sing together, hear from God's grand story in the Bible, do crafts, and generally have a great time together growing in their faith. Becky Stocum has volunteered to teach the later elementary students (grades 3 through 5), we have a few volunteers lined up for the early elementary (grades K through 2), but we could use a few more teachers for the early elementary class. If you are willing to help, please contact Pastor Kurt or Janet Crawford.
---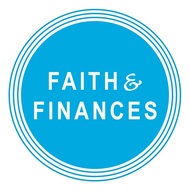 Faith & Finances:
Our Faith & Finances classes will begin on September 22. We still have space for more participants, so feel free to register or invite friends and family to register. For more information about Faith & Finances and a link to the online registration form visit the webpage
here
.
We also still need volunteers to 1) be allies (mentors) for the participants; 2) help prepare meals; 3) possibly provide childcare. Contact Pat Aukema if you want more information about being an ally, Jennifer Monroe if you would like to help prepare meals, and Charlyn Corgan if you are willing to help with childcare.
Please continue to pray for the leaders, volunteers, participants, and potential participants.
---

Sunday Mornings:
Coffee: 9:15 a.m.
Worship Service:
10:00 a.m.
---
That we might better pray for one another:
We pray for the preparations for the Fall Festival on Sunday and that the neighborhood might be blessed by our hospitality and joy.
We pray for the students and teachers who have started back to school this week, for a wonderful transition back to school and that they would shine Christ's light in their schools and glorify God in their studies and teaching.
We pray, too, for the beginning of our Sunday School season on September 20, for energy and eagerness in students and teachers alike as they grow together in their faith.
We pray for continued healing and patience for Holly Nelson.
We pray for complete healing for Chuck following his football related concussion.
We pray for the peace and flourishing of the greater Binghamton area, and for guidance as to specific ways we as individuals and as a church might partner with God to cultivate that flourishing.
We pray that God would move in the hearts and minds of those who would grow in their faith and discipleship through Faith & Finances, that they might hear about the course and register.
We pray for God's world: for those still impacted by the horrific events of September 11, 2001; for those who are persecuted for their faith around the world, and for those who are being called to witness to Jesus Christ with their blood; for the refugee and immigration crisis in the Middle East and Europe; for the immigrant and refugee crisis in the Middle East and Europe; we pray for ongoing restoration, renewal, and justice for the people of Haiti; for God's miraculous intervention in the Middle East, that the hearts and minds of the people living there, and that whole cultures, would begin to bend toward peace, and that God's church would continue to proclaim and embody the good news of God's reign boldly there.
We pray for friends and family: we give thanks for Jim Stocum's brother's successful heart surgery and pray for continued healing for him.
---
Ladies Bible Study:
Ladies' Bible Study will start this Wednesday, Sept.16 at Shirley Prentice's home on 8 Matthew Drive at 9:30 AM. We will be studying Francis Chan's book, Crazy Love: Overwhelmed by a Relentless God. All ladies are most welcome.
CHOW Pantry Needs
and the CHOW Walk to Fight Hunger:
The Valley Church CHOW pantry is in need of canned meat products and canned fruit. You can drop off donations on the CHOW table in the area just outside of the downstairs church office.
Also, the CHOW walk to fight hunger is Sunday, September 20 at Binghamton University, behind the East Gym. Registration begins at 1:00 p.m. and the walk starts at 2:00. For more information visit the CHOW walk website
here
.
---
Sunday Morning Ministries for
September 13, 2015:
Greeter:

Dot Simonds


Ushers:

Doug Aukema and George De Jager
Intercessory Prayer:
Kurt Monroe
Scripture Reader:
Alec Peterson


Nursery: