"Jesus said to them, 'A prophet is not without honor except in his own town, among his relatives and in his own home.'
He could not do any miracles there, except lay his hands on a few sick people and heal them.
He was amazed at their lack of faith."
Mark 6.4-6a

---
This coming Wednesday (Ash Wednesday) we will turn a corner from the celebrations of Christmas and Epiphany into the more somber reflections of the season of Lent. As we prepare to make that turn, this Sunday we encounter a similar change in Mark's gospel. In the last few passages we have seen Jesus perform mighty deeds in which he has ushered in God's sovereign reign over his enemies. We have also seen the faith of those he has set free, healed, and raised from the dead. This week, though, we encounter the faithlessness and incredulity of the people of Jesus' hometown, reminding us of the road of rejection and hostility that Jesus is destined to travel - the road that ends at the cross. I encourage you to read and reflect on
Mark 6.1-6a
prior to our time together on Sunday.
---
Upcoming Events and Opportunities
:
Kids' Night Out
:
Kids' Night Out is this Saturday (February 6). Contact Janet Crawford if you would like to help out!

Following the service of worship this Sunday, you are invited to join us for
Climate Conversation: Kenya
, a short video and conversation about how subsistence farmers in Kenya are being affected by changes in the climate and the unique role the Church has to play on this issue. This is the second week of a four week study, but you are invited to join us at any time even if you miss the other weeks.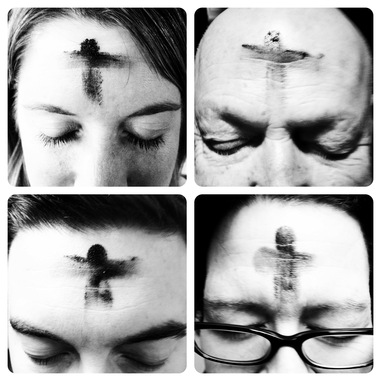 Ash Wednesday Service
:
You are invited to join us on Ash Wednesday (February 10) at 7:00 p.m. for a contemplative service of worship as we enter the season of Lent and begin our journey with Jesus to the cross and to Easter Sunday.
Community Garden Meeting
:
If you have signed up to be on a team or are interested in (or simply curious about) helping out with Valley's community garden in any way, you are encouraged to come to a team kick-off meeting on Tuesday, February 9 at 7:00p.m.

Valentine's Day Dinner:

Mark your calendar's for the Valentine's Day Dinner, which is scheduled for Saturday, February 13 at 6:00p.m.
Life Choices Center - Change for Life
:
Thanks to all of you for your amazing response to the Life Choices Center's Change for Life campaign; all the bottles have been claimed! If you took a bottle, please return it by February 28.


---
From the Deacons:
The CRC's 2015 Ministry Report is now available online. The annual report includes stories of how the CRC uses its members' Ministry Shares, gifts and offerings to be the hands and feet of Christ, both at home and around the world. Read the full story and get the link to the 2015 Ministry Report
here
.
---

~ Valley Church ~
Gathered as God's family, we are sent into the world as agents of God's mission of renewal.

---
Sunday Mornings:
Coffee: 9:15 a.m.
Worship Service:
10:00 a.m.
---
That we might better pray for one another:

We pray for healing and comfort for Pete Vermaat following his heart attack and preceding more procedures, and for peace for both Pete and Jan.
We continue to pray for healing for Ann de Jager while giving thanks with her at the news that she will not need radiation.
We pray for peace and healing for Cindy Krempel as she prepares for surgery.
We give thanks for Terry Woodnorth's new job, and we pray that his transition into a new workplace will be filled with shalom, and that the Spirit will equip and energize Terry to be an agent of God's mission in that place.
We continue to pray for Sarah Peterson as she adjusts to life with her recent diagnosis..
We continue to pray for healing, peace, perseverance, and patience for Holly Nelson, and energy and strength for the whole Nelson family.
We pray for friends and family: we pray for Mike's nephew who is battling heroin addiction, that a bed would open in a long term rehabilitation center; we pray for healing for David Derzanovich's brother-in-law Tim; for healing and freedom from pain for Adam Derzanovich; for healing and recovery for Becky Stocum's mother; for healing and rehabilitation for Marcus Doller's mother; for Alistair Krempel following an injury at work; for Keith Krempel as he awaits the results of his heart tests; we pray for those battling cancer: for Jim and Marsha Conrad's friend Judy, for Marcus Doller's friend Scott, for Tilly Huizinga's client at Catholic Charities, for the DeYoungs' niece/cousin Terri; for the Petersons' friend Pat.
We pray for the shalom of the greater Binghamton area, and for guidance as to specific ways we as individuals and as a church might partner with God as stewards of his reign to cultivate that shalom in the city of our exile.
We pray for God's world: for the refugees fleeing violence around the globe and for governments as they respond to the crises; for those who are persecuted for their faith around the world; for ongoing restoration, renewal, and justice for the people of Haiti; for God's miraculous intervention in the Middle East, that the hearts and minds of the people living there, and that whole cultures, would begin to bend toward peace, and that God's church would continue to proclaim and embody the good news of God's reign boldly there.
---
Sunday Morning Ministries for
February 7, 2016
Greeter: Terry Woodnorth


Ushers: George de Jager and Herleen DeYoung

Intercessory Prayer: Kurt Monroe

Scripture Reader: Claire Stocum

Nursery: Florence Doller

---