". . . you also, like living stones, are being built into a spiritual house to be a holy priesthood, offering spiritual sacrifices acceptable to God through Jesus Christ."
1 Peter 2.5
---
I suppose that when we're called stones it's usually not a great compliment. More likely it's along the lines of "you blockhead."
However, in the first epistle that bears his name, Peter likens those of us in Christ to living stones. And he means it as a compliment! It's not that we're blockheads or as thick as a chunk of granite. Rather, we are the carefully chosen stones that God, the master architect, uses to build his spiritual house, a new temple of Christ's body, the Church. We are the living stones that make up God's new holy priesthood - the priesthood who offers spiritual sacrifices to God on behalf of the world through Jesus Christ. Rather than being like worthless rocks in a heap, we're more like the carefully shaped stones placed strategically within a living cathedral that constantly points the world toward God.
I encourage you to read and reflect on
1 Peter 2.4-6
and all its rich metaphors prior to our time together this Sunday.
We will also celebrate the feast of the Lord's Supper this Sunday. I encourage you to prepare in heart and mind for this time of communion with our Lord and with our brothers and sisters in Christ.
The photo at the top of the email shows a portion of the Cologne Cathedral in Cologne, Germany. Construction on the cathedral began in 1248, but the cathedral was not completed until 1880.
---
Telling Our Faith Stories -
A Follow-Up to the Congregational Meeting:
At our congregational meeting we all had a chance to tell (and hear) some of our own story, whether at a light and goofy level or at a deeper, more personal level that began to delve into our relationships with our Lord. Terry also reminded us that one of the most important ways we encourage one another and pass on the faith to the next generation is by telling our own faith stories to one another.
While we need to create as many opportunities to share the stories of our faith with one another as a church, it is also crucial to intentionally create habits and disciplines of sharing our faith stories within our families. Laura Keeley, one of the leadership team's coaches during this cohort journey, recently wrote some reflections on such habits and practices. I encourage you to read her reflections on "bringing faith practices home"
here
.
---
Synod 2017
:
I encourage you to continue praying for the delegates and representatives at the
Christian Reformed Church's annual synod
, which has started on the campus of Trinity Christian College in Palos Heights, Illinois and will continue until June 15. Terry Woodnorth is representing classis Atlantic Northeast as a deacon delegate at this year's synod. You can live stream the plenary sessions of the synod
here
. If you would like more ways to pray for synod, please see
here
.
---
Announcements, Events, and Opportunities:
Ladies' Luncheon:
The ladies of the women's Bible study are holding their annual luncheon on Tuesday, June 13 at 10:00 a.m. at Herleen DeYoung's house. All women are welcome and are encouraged to bring a reading to share with the other ladies. Please let Herleen know if you will be attending.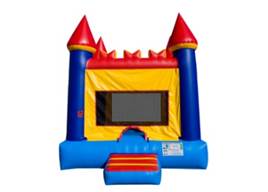 Bounce House:
As graduation party season, summer family reunions, and block parties arrive, please remember that Valley Church owns a bounce house which you can borrow (free of charge). Please contact Ron Crawford if you would like to reserve the bounce house for your event.
Doug & Pat Aukema 50th Anniversary
Open House:
You are invited to an open house celebrating the 50th anniversary of Doug & Pat Aukema on June 17 from 2 to 6 p.m. at Brian & Crystal's house at 205 Knapp Hill Rd., Castle Creek. Please RSVP Brian at 648-8859, aukema109@aol.com, or on Facebook if you plan to attend.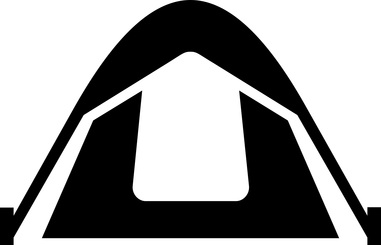 Valley Church Camping Retreat:
You are invited to join us for a camping retreat from the evening of Friday, August 25 through the morning of Sunday, August 27 at Chenango Valley State Park. You can either camp or participate during the day and sleep in the comfort of your own home. Please mark your calendars and sign up online
here
or on the sign-up sheet on the back of the door in the foyer. If you are camping, please reserve your camping spot soon. If you are tent camping, we would encourage you to reserve a spot in Chipmunk Bluff (especially site 81, 83, 85, 86, or 87, in order to reserve the large field for our use). If you are RV camping and need electricity, please select an appropriate site nearby in the Chipmunk Bluff area. See
here
to make reservations.
Southern Tier Christian Community Choir:
If you enjoy singing sacred choral music, you are invited to attend a community sing being held by the organizers of the Southern Tier Christian Community Choir. On Friday, June 16 from 7:30 to 8:30 p.m. singers will gather to sing through some four part hymns, sight-read choral octavos, and learn about plans to form the Southern Tier Christian Community Choir. The community sing will be held at First Presbyterian Church, 29 Grant Ave., Endicott, NY. For more information email stccc@stny.rr.com.

Gardening Time Is Here!
:
The gardening season is here! Valley's community garden has plots available, so if you hear friends or neighbors comment on wanting to garden, feel free to tell them about the garden. Flyers are available in the foyer.
---

~ Valley Church ~
Gathered as God's family, we are sent into the world as agents of God's mission of renewal.

---
This Sunday:
Worship Service
at 10:00 a.m.
Sunday School has concluded for the year, so children will remain in the service of worship with their parents for the rest of the summer.
---
That we might better pray for one another and God's world:


We give thanks for our graduates - Keirsten Frair, Jean Tanio Germain, and Jacob Peterson - and pray God's blessings on them.
We pray for continued healing and rehabilitation for Jim Comfort, and for the peace of Christ for Jim, Susan, and John and Sara during this time.
We pray for Claire Stocum during her time of training and discipleship in Jackson Hole.
We pray for continued healing and strength for Luci Huizinga and Peter DeYoung.
We pray for God's world: for the people of Syria; for the people of South Sudan, Somalia, Nigeria, and Yemen who are facing food shortages and starvation; for unity and civility among the citizens of the United States and for guidance and wisdom for government leaders at all levels; for ongoing restoration, renewal, and justice for the people of Haiti; for those who are persecuted for their faith around the world and the organizations and people fighting to protect them.
We pray for friends and family: we pray for healing, strength, and peace for Edele Thompson as she battles cancer; we pray for healing for Lor's uncle John and for her neighbor, both being treated for cancer; for Becky's friend Joe who is battling colon cancer, and for peace and strength for his family; for Adam Derzanovich; for continued healing for David D.'s brother-in-law, Tim; for Beth Cunningham's cousin Karen; for Lynda Huizinga's niece Alexis; for Alistair Krempel; for Mike Corgan's nephew who is battling heroin addiction.

---
Sunday Morning Ministries for
June 11, 2017
Greeter: Judy Zwierzynski


Ushers: David Derzanovich and Charlie Huizinga
Intercessory Prayer: Doug Aukema
Scripture Reader: Natalie Doller
Nursery: Florence Doller