"While he was blessing them, he left them and was taken up into heaven. Then they worshiped him and returned to Jerusalem with great joy."
Luke 24.51-52
---
This Sunday we celebrate the ascension of our Lord. (The Day of Ascension, 40 days after Easter, was actually Thursday). Over the past few weeks we have been following the journey of Jesus' followers as Jesus gradually refines and brings into focus their muddled, blurry vision. Jesus' ascension to the right hand of the Father is the final step in the vision-healing process: they finally see Jesus in his fullness, and they finally worship the Lord and obey him with great joy.
I encourage you to read and reflect on
Luke 24.50-53
prior to our time together tomorrow morning.
---
From the Deacons:
Offering of Letters Follow-Up:
Twenty-one letters were written this past Sunday to Senators Gillibrand and Schumer and Representative Tenney for the Bread for the World Offering of Letters:
Doing Our Part to End Hunger
. If you took materials home to write letters, please let Terry Woodnorth know who you sent letters to. To send a letter online or get the text of a letter to mail, go
here
. Real-life stories of how the federal budget affects vulnerable people can be found
here
. Thank you for doing your part to help end hunger and extreme poverty.
---
Announcements, Events, and Opportunities:
Graduation Sunday:
We will honor and bless our graduates during the service of worship on June 4. If you or someone in your family is graduating, please fill out the sheet on the back of the door tomorrow or email me.
Summer Congregational Meeting
and Potluck Lunch:
We will have a potluck lunch and our summer congregational meeting following the service on June 4. Our primary item of business at the meeting is the election of officebearers for the 2017-2018 year. Charlie Huizinga is our nominee for the office of elder (for a one year term) and Pat Aukema is our nominee for the office of deacon (extension of her term for one more year). Please mark your calendars and plan on attending the potluck and meeting.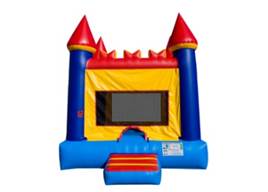 Bounce House:
As graduation party season, summer family reunions, and block parties arrive, please remember that Valley Church owns a bounce house which you can borrow (free of charge). Please contact Ron Crawford if you would like to reserve the bounce house for your event.
Doug & Pat Aukema 50th Anniversary
Open House:
Doug and Pat Aukema will be celebrating their 50th wedding anniversary on June 17. They would like to invite the whole congregation to join them at an open house on Saturday, June 17th. The open house will be from 2:00 to 6:00 p.m.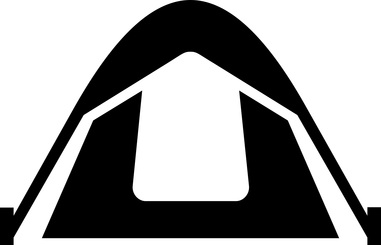 Valley Church Camping Retreat:
DATE CHANGE: Last week, I asked you to mark your calendars, get those leaky seams in your tent sealed up, and start stocking up on sunscreen and bug spray, because we're going camping. We're still going camping, but one week later than we had anticipated. The retreat will be from the evening of Friday, August 25 through the morning of Sunday, August 27. We will gather at Chenango Valley State Park for all the fun of camping together (games, hiking, eating together, evening campfires), along with time spent in worship, singing, prayer, and meditation on God's Word. The weekend will conclude with a Sunday morning worship service in one of the picnic shelters. Please fill out the online form
here
to let us know if you will be camping for the weekend, participating during the day/evening and sleeping at home, or not able to participate at all.
Southern Tier Christian Community Choir:
If you enjoy singing sacred choral music, you are invited to attend a community sing being held by the organizers of the Southern Tier Christian Community Choir. On Friday, June 16 from 7:30 to 8:30 p.m. singers will gather to sing through some four part hymns, sight-read choral octavos, and learn about plans to form the Southern Tier Christian Community Choir. The community sing will be held at First Presbyterian Church, 29 Grant Ave., Endicott, NY. For more information email stccc@stny.rr.com.

Gardening Time Is Here!
:
The gardening season is here! Valley's community garden has plots available, so if you hear friends or neighbors comment on wanting to garden, feel free to tell them about the garden. Flyers are available in the foyer.
---

~ Valley Church ~
Gathered as God's family, we are sent into the world as agents of God's mission of renewal.

---
This Sunday:
Worship Service
at 10:00 a.m.
---
That we might better pray for one another and God's world:


We pray for healing for Jim Comfort following surgery to remove a cancerous brain tumor, for wisdom for doctors as they plan radiation and chemo treatments, and for the peace of Christ to surround Jim, Sue, John, and Sara during this time.
We pray for healing for Alec Peterson following surgery to remove an abscess in his throat earlier in the week.
We pray for continued healing and strength for Luci Huizinga and Peter DeYoung.
We pray for our high school students as they approach the end of the academic year, and particularly for our graduates.
We pray for continued guidance and blessings for Annette Vernon as she prepares for her move to China.
We give thanks with Don and Beth for the birth of their second grandchild (Benjamin Blake Ford) and for their move into their new home.
We pray for God's world: for an end to the escalation of tensions with North Korea; for the people of Syria; for the people of South Sudan, Somalia, Nigeria, and Yemen who are facing food shortages and starvation; for unity and civility among the citizens of the United States and for guidance and wisdom for government leaders at all levels; for ongoing restoration, renewal, and justice for the people of Haiti; for those who are persecuted for their faith around the world and the organizations and people fighting to protect them.
We pray for friends and family: we pray for healing, strength, and peace for Edele Thompson as she battles cancer; we give thanks for a successful surgery for Lor's uncle John and pray for wisdom for John and his doctors as they decide future treatments; we pray for Lor's neighbor who continues her chemo treatments for uterine cancer; for healing and recovery for Jenni DeYoung's mother following her surgery; for Pat Aukema's brother Bill following back surgery; for Becky's friend Joe who is battling colon cancer, and for peace and strength for his family; for Adam Derzanovich following surgery to put in a new stimulator; for Liz's friend David as he undergoes further surgeries following his bicycle accident; for Beth Cunningham's cousin Karen; for Lynda Huizinga's niece Alexis; for Alistair Krempel; for Mike Corgan's nephew who is battling heroin addiction.

---
Sunday Morning Ministries for
May 28, 2017
Greeter: Terry Woodnorth


Ushers: Doug Aukema and George de Jager
Intercessory Prayer: Kurt Monroe
Scripture Reader (Luke 24.50-53): Paul Peterson
Nursery: Herleen DeYoung