"The wolf will live with the lamb, the leopard will lie down with the goat, the calf and the lion and the yearling together; and a little child will lead them. The cow will feed with the bear, their young will lie down together, and the lion will eat straw like the ox. Infants will play near the hole of the cobra; young children will put their hands into the viper's nest. They will neither harm nor destroy on all my holy mountain, for the earth will be filled with the knowledge of the LORD as the waters cover the sea."
~ Isaiah 11.6-9
---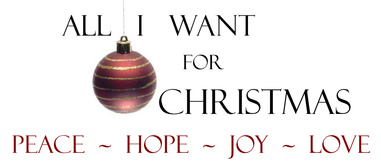 This Sunday we hear again from the prophet Isaiah. As we continue to get "in touch with our longings and hope for the final consummation of God's plan for history," Isaiah offers us another vision of the coming of Christ 's kingdom in its fullness. As the shoot from the stump of Jesse springs forth to be anointed by the Spirit, hope arises for healing, restoration, and reconciliation in a sick, disordered, and divided world. I encourage you to read and reflect on
Isaiah 11.1-10
, along with
Psalm 72.1-7; 18-19
and
Matthew 3.1-12
, prior to our time together this Sunday.
The artwork at the top of the email is a detail from an 1826 painting by Quaker preacher and folk artist Edward Hicks titled "The Peaceable Kingdom" which was inspired by the imagery in Isaiah 11.1-10. You will notice, along with the lion, lamb, child, cattle, and wolf, a group of native Americans meeting peaceably with William Penn and a group of settlers.
---

"They starve for want of what they cannot name.":
In a
fictional account of the medieval saint Godric
, Frederick Buechner puts this prayer in the saint's mouth as he rides into town and sees the people there for the first time in decades:
"Dear Father, see how these thy children hunger here. They starve for want of what they cannot name. Their poor souls are famished. Their foolish hands reach out."

Our neighbors are hungry. They starve for want of what they cannot name. All year long, but especially during this season, they reach their hands out foolishly, grasping, gripping, grappling for something -
anything
- that might satiate that unnamed hunger. As our neighbors reach out, we are given the opportunity to, first, name the hunger: a longing and desire for reconciliation between God and humanity, reconciliation between our fellow humans, and reconciliation between humanity and God's creation - a hunger for the coming of God's kingdom in its fulness. Secondly, as we name the real hunger, we can reach out our own hands in ways that are wise and life-giving. We can turn our hands from the consumptive grasping of those who hunger for what they cannot name, and turn our hands to reach out for reconciliation with God and our neighbors, crying out for God's reign to break out in our lives and our world ever more fully.
As we seek to worship fully, spend less, give more, and love all, remember these Advent Conspiracy resources:
Compassion International's immersive family devotional "Step Into My Shoes" can be accessed
here
. This family devotional experience would be completely appropriate for Advent.
The online catalog from the CRC's World Renew that enables you to give gifts of clean water, chickens, freedom from slavery, etc. to those in need can be found
here
.
The folks at Advent Conspiracy also recommend supporting the work of two amazing organizations:
International Justice Mission
(a Christian organization that combats slavery and human trafficking and injustice) and
Blood Water Mission
(a Christian organization that provides clean water around the globe).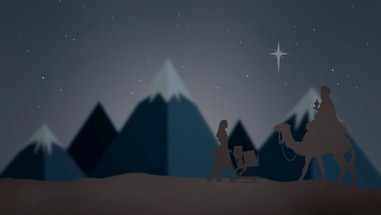 ---

Sunday Mornings:
Coffee: 9:15 a.m.
Worship Service:
10:00 a.m.
---
That we might better pray for one another:
We pray for continued healing for Jim Pitcher, and for strength and energy for Dorris.
We give thanks for Jerry Krempel's successful surgery, and we pray for recovery, strength, and energy for Jerry, and for strength and energy for Claire.
We pray for Ann DeJager as she prepares for surgery on Tuesday morning, that she will be healthy and strong going into the surgery and that God would guide the medical team that will be doing the hip replacement.
We give thanks that the Operation Christmas Child boxes are on their way, and we pray that God would bless their travels and especially bless the kids who will receive them.
We rejoice with Tilly and her family as they move into their new home, and pray that God would make the house a home - a place of refuge, rest, and blessing.

We pray for healing and for energy and strength for Barb Hover during her chemotherapy treatments.
We ask God to grant his comfort and presence to all who are burdened by the loss of loved ones during Advent and Christmas.

We pray for the leaders and volunteers of Kids' Night Out and for the advisory team for Faith & Finances, that God would lead, energize, and empower these ministries.
We continue to pray for God's world: for the people of western Africa as they continue to battle Ebola; for God's miraculous intervention in the Middle East, that the hearts and minds of the people living there, and that whole cultures, would begin to bend toward peace, and that God's church would continue to proclaim and embody the good news of God's reign there; for the Okirors and the people of Kenya, that peace would rule there.
We pray for friends and family: for the Vernons' grandfather, Richard, who suffers from advanced Alzheimer's; for Beth Cunningham-Blake's great niece MacKenzie who struggles with epilepsy; for the Nelson's neighbors, the Kruzers; for healing for Ann DeJager's sister, Toni; for Dot's sister, Phylis; for healing and encouragement for Adam Derzanovich as he continues his recovery following surgery; for David Derzanovich's two brothers-in-law, Tim and Bill who are still battling health issues.
---
Upcoming Events
and Opportunities:
Kids' Night Out
:
Tonight (December 6) is our second Kids' Night Out from 5:30 p.m. to 8:30 p.m.

A Call for Ushers:
If you would like to help our ushering team give your brothers and sisters in Christ a warm welcome into our fellowship and into their seats on Sunday morning, please talk to Pastor Kurt.
Craft Night
:
On Wednesday, December 10, from 7:00 - 9:00 p.m. we will have another craft night upstairs in the fellowship hall. Crafters will work on fixing the wings of the angel costumes for the live nativity. All help is welcome!
Special Offering
:
A week from Sunday (December 14), we will have an opportunity to give a special offering to support the ministry of Project Concern in our neighborhood.

Live Nativity 2014
:
Valley Church's 13th annual Live Nativity is scheduled for Saturday, December 20 with shows at 5:45 p.m. and 7:00 p.m. Remember to invite friends, neighbors, family, co-workers, and anyone you meet!

---
Sunday Morning Ministries for
December 7, 2014:
Greeter:
Dot Simonds

Usher:
David Derzanovich and George DeJager

Intercessory Prayer:
George DeJager

Scripture Readers:
Lor Recker-Woodnorth and Trent Nelson

Nursery:
Jim & Marsha Conrad

Children's Church:
Leslie Vermaat

Teen Helper:
Jake Peterson