"You should have the same attitude toward one another that Christ Jesus had, who though he existed in the form of God did not regard equality with God as something to be grasped, but emptied himself by taking on the form of a slave, by looking like other men, and by sharing in human nature. He humbled himself, by becoming obedient to the point of death - even death on a cross!"
~ Philippians 2.5-8
---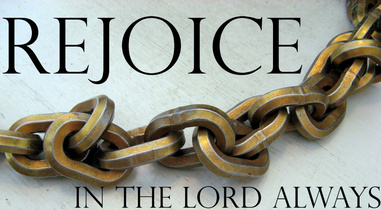 This Sunday, as we continue our exploration of Paul's letter to the Christians in Philippi, we will hear the conclusion of Paul's command to the Philippians to stand united in the Spirit and to "do nothing out of selfish ambition or vain conceit, Rather, in humility value others above yourselves, not looking to your own interests but each of you to the interests of the others." This week, Paul reminds us of the cross-shaped form of Jesus' life and invites us to look to Jesus as the Spirit-guided model of the selfless life that is made possible by the same Spirit who also dwells within us. I invite you to read and meditate on Philippians 2.5-11 prior to our time together on Sunday.
The artwork at the top of the email is, once again, a detail of the centerpiece from Matthias Grunewald's "Isenheim Altarpiece," 1515.
---
Valley Church 50th Anniversary
Organizational Meeting Postponed:
On Tuesday, July 1, at 7:00 p.m. we will hold an organizational and brainstorming meeting for our 50th Anniversary celebrations. This is an open meeting for anyone interested in offering input into the activities and events of our 50th anniversary weekend on September 27 & 28, 2014. Whether you're an idea person, or would rather offer to help implement or organize ideas, the 50th Anniversary team can use your help, so we encourage you to come out for the meeting.
---

Sunday Service Time:
Worship Service:
10:30 a.m.
No Sunday School for the Summer.
---
That we might better pray for one another:
We continue to pray for Annette Vernon as she ministers alongside the Hospital of Hope to the people of Togo, Africa.
We pray for healing for Jacob DeYoung, and for patience for him and the family as he starts his summer vacation with a broken arm.
We give thanks for the healing that Barb Hover has experienced, and we ask God to continue to free her body from cancer.
We rejoice and give thanks with Rod and Daryl Whitacre at the birth of their newest grandson, Luke.
We give thanks for a successful biopsy for Cindy Krempel, and we pray for good results.
We pray for the community of Harpursville following the death of 15-year-old Kayla Hartwell.
We continue to ask God for peace and justice around the world, especially in Iraq, Ukraine, Syria, and Nigeria.
We pray for family and friends: we pray for the Stocums' friend Kathy's family and friends as they grieve her death; we pray for continued healing for Jim Conrad's mother; we continue to pray for the DeYoung's 3 year old relative Kaylin as she awaits heart surgery now scheduled for the fall, and for her parents Tony and Tawni and brother Micah as they await the birth of a new baby; we pray for healing for Elizabeth Bennett's friend Terry, and we give thanks for her friend Stephanie's successful surgery; we give thanks for we pray for healing for Jim and Dorris Pitcher's son-in-law Lee Allard who is undergoing cancer treatments.
---
Upcoming Events and Opportunities:
Graduation Sunday:
On July 6 we will honor our 2014 graduates during and after the service. If you are graduating, please sign the sheet on the back of the front door.
Children's Church On Break Until Autumn:
Just a reminder to parents that Children's Church will be taking a break until September. Holly Nelson is organizing and filling the "Busy Bags" that can be found hanging from the hooks in the room just behind the sanctuary, and you are invited to use those to help keep your kids busy during the services.
The nursery will remain available for infants and smaller children.
Sign-Ups for Summer Coffee Hour:
The sign-up for the summer coffee hours (you'll want to find someone to partner with for this) is on the back of the front door.
---
Sunday Morning Ministries for
June 22, 2014:
Greeter:
Frank & Barb Lockwood
Ushers:
Joe Patak and Greg Huck
Intercessory Prayer:
Florence Doller
Scripture Reader:
Florence Doller
Nursery:
Children's Church:
No children's church