" 'But what about you?' he asked. 'Who do you say I am?'
Peter answered, 'You are the Messiah.' " . . .
"He then began to teach them that the Son of Man must suffer many things and be rejected by the elders, the chief priests and the teachers of the law, and that he must be killed and after three days rise again. He spoke plainly about this, and Peter took him aside and began to rebuke him."
Mark 8.29 & 31-32
---
The penny finally drops. Peter, speaking for the disciples as usual, finally gets it. He sees, and he's willing to say what he sees: Jesus is, in fact, the Messiah. We've been waiting for this moment -- for a long time. It's finally come. But just as soon as we think we've gotten somewhere, Jesus teaches the disciples about his quickly approaching rejection, death, and resurrection, and Peter has the audacity to rebuke the man he just called his king. It turns out we're not there yet. Peter's vision is, like the blind man after the first touch, rather blurry and distorted. It turns out that this is only the beginning of Peter's and the disciples' journey on Jesus' way to the cross and the way to clear vision. Over the course of the next few weeks, we will begin the journey with the disciples and Jesus. I encourage you to read and reflect on
Mark 8.27-38
prior to our time together on Sunday.
We will also celebrate the feast of the Lord's Supper this Sunday. I encourage you to prepare in heart and mind for this time of communion with our Lord and our brothers and sisters in Christ.
---
Announcements, Events, and Opportunities: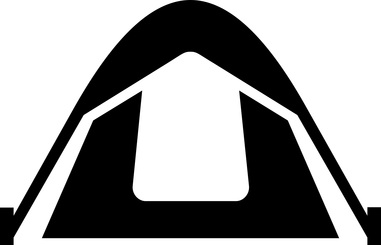 Valley Church Camping Retreat:
You are invited to join us for a camping retreat from the evening of Friday, August 25 through the morning of Sunday, August 27 at Chenango Valley State Park. You can either camp or participate during the day and sleep in the comfort of your own home. Please mark your calendars and sign up online
here
or on the sign-up sheet on the back of the door in the foyer. If you are camping, please reserve your camping spot. If you are tent camping, we would encourage you to reserve a spot in Chipmunk Bluff. There are still sights in the north section of Chipmunk Bluff 60-88 that would be ideal. If you are RV camping and need electricity, please select an appropriate site nearby in the Chipmunk Bluff area. See
here
to make reservations.
---

~ Valley Church ~
Gathered as God's family, we are sent into the world as agents of God's mission of renewal.

---
This Sunday:
Worship Service
at 10:00 a.m.
Children will remain in the service of worship during the summer.
---
That we might better pray for one another and God's world:


We pray for healing for Claire Krempel and for wisdom for her doctors.
We pray for Rod and Daryl Whitacre as they prepare to move to Syracuse, that God would watch over the logistics of the move and bless them as they say goodbye to friends and neighbors here.
We pray for healing for the DeYoung's nephew/cousin Michael Trowbridge following his accident, giving thanks for the healing he has experienced.
We pray for ongoing needs: we pray for healing for Joyce's brother who is battling brain cancer; for Lor's uncle John and for her neighbor, both being treated for cancer; for Becky's friend Joe who is battling colon cancer; for Adam Derzanovich; for Beth Cunningham's cousin Karen; for Lynda Huizinga's niece Alexis; for Alistair Krempel; for Mike Corgan's nephew who is battling heroin addiction.

---
Sunday Morning Ministries for
August 13, 2017
Greeter: Cindy Krempel


Ushers: David Derzanovich and Charlie Huizinga
Intercessory Prayer: Doug Aukema
Scripture Reader: Al Vos
Nursery: Natalie and Daniella Doller