"Again he said, 'What shall we say the kingdom of God is like, or what parable shall we use to describe it? It is like a mustard seed, which is the smallest of all seeds on earth. Yet when planted, it grows and becomes the largest of all garden plants, with such big branches that the birds can perch in its shade.'"
~ Mark 4.30-32
---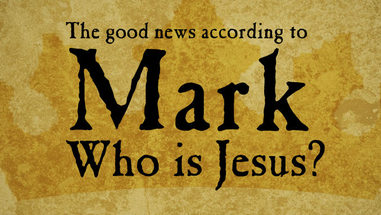 This Sunday is the final Sunday before Advent which, according to the church calendar, is Christ the King Sunday. As such, we will be declaring, in word and in song, the kingship of Christ over all things. We will also conclude our time in Mark's gospel with two more parables about God's kingdom made present in Jesus Christ. In these parables Jesus returns to agricultural images to explain the mysterious growth of God's kingdom. I encourage you to read
Mark 4.26-34
prior to our time together.
We will also celebrate the baptism of Joshua Pierre-Louis this Sunday.
---

Thanksgiving and Advent Conspiracy:
I was talking with someone following last week's service, and she reminded me that observing Black Friday is "like a religion" to some people. I knew what she meant, but the problem is that such language, though meant metaphorically, reveals a bleak reality: Black Friday and a consumer Christmas season aren't like a religion to many Americans; they are religion to too many of us.
The stories that Wall Street and 5th Avenue tell us function as scriptures that give us guidance and direction. We mark our calendars by their holy days, and open our hearts ("where your treasure is, there your heart will be also," Jesus said) in their shopping mall temples. It is not like religion. It is religion.
And that is precisely why we who follow Jesus need to think and behave in redeeming ways this Advent and Christmas season. "You are the light of the world," Jesus tells us. That means that we are called to be the light of God's kingdom shining in the darkness of a consumer Christmas that asks us to desire and consume more, more, more. Advent Conspiracy reminds us that this is a season marked out for us to watch and wait expectantly for the King who frees us from the dark lies of Black Friday's false hopes of contentment, joy, and security through consuming ever more. As we wait and watch for Christ the King we are set free to give thanks for the abundance with which we have been blessed, to recognize that we already have been given more than enough, more than enough, more than enough! We are set free to carry hearts overflowing with thanksgiving into the days that follow Thanksgiving rather than allowing Black Friday to creep into Thanksgiving Day.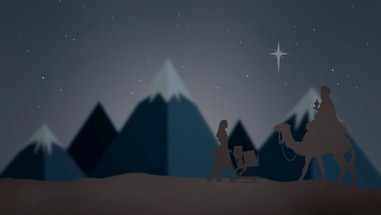 ---
Step Into My Shoes:
The resource I recommended during the sermon on Sunday that invites you to step into the shoes of a family in Uganda, Africa is aptly titled Step Into My Shoes. The guiding question throughout the seven day family devotional is "how much is enough?" It has provided a challenging, eye-opening journey for the Monroe family into the lives of those who don't have nearly as much as we do, but who boldly declare that they have enough. And it has taken us on a journey into the lives of those who truly don't have enough, inviting us to think about the ways we have been blessed so that we might be a blessing. I highly recommend this as an Advent devotional journey for all families at Valley Church. It might add a few minutes to dinner, but every minute invested is richly rewarded. Though it is targeted for families with elementary school children, they offer suggestions for adapting it for preschoolers and older kids. However, I think it would be a valuable experience for everyone, regardless of age.
The
Step Into My Shoes website
provides all necessary materials online. If you would like to use the physical copy that the church has, please talk to Pastor Kurt.
The website (see link above) answers all kinds of questions, but here are a few introductory statements from Compassion International that answer basic questions:
What is Step Into My Shoes?:
Step Into My Shoes is a flexible, immersive experience and devotional for families and small groups. Each step helps families walk in the shoes of Ugandan family Pastor Tom, his wife Nancy and their children and then invites us to follow Jesus' footsteps—caring for children and for those in need. The experience invites us to choose one, practical way we as families can invest in children locally or globally, and to continue the journey by receiving prayer ideas and fun family ideas to live compassionately, together.
What will it do for my family?:
As Christian parents, one of our struggles is to help our kids understand just how much we have and how we can help others. Step Into My Shoes was created by families, for families, and offers joyful, hands-on learning activities to feel how others feel, and live as Jesus lived.
---

Sunday Mornings:
Coffee: 9:15 a.m.
Worship Service:
10:00 a.m.
---
That we might better pray for one another:
We give thanks with Terry and Lor Recker-Woodnorth for the safe and healthy birth of their granddaughter Piper Violet O'Hara, and for health for Kara, as well.
We pray for healing for Jim Pitcher, who was admitted to the hospital last weekend with severe pneumonia.
We continue to pray for healing, strength, and freedom from discomfort for Jerry Krempel.
We pray for continued healing and for energy and strength for Barb Hover during her chemotherapy treatments.
We continue to pray for Frank and Barb Lockwood.
We continue to pray for the leaders and volunteers of Kids' Night Out and for the advisory team for Faith & Finances, that God would lead, energize, and empower these ministries.
We pray for the youth and for chaperones Erin, Ron, and Trent, as they participate in the Reverb overnight event, for safety and for growth in Christ for all the kids there.
We continue to pray for God's world: for the people of western Africa as they continue to battle Ebola; for God's miraculous intervention in the Middle East, that the hearts and minds of the people living there, and that whole cultures, would begin to bend toward peace, and that God's church would continue to proclaim and embody the good news of God's reign there.
We pray for friends and family: for Beth Cunningham-Blake's great niece MacKenzie who struggles with epilepsy; for the Nelson's neighbors, the Kruzers; for Adam and Cheryl DeVoe's friend Joe Sanderson who is battling colon cancer; for healing for Ann DeJager's sister, Toni; for Dot's sister, Phylis, and for Dot and the rest of the family as they gather around Phylis; for Adam Derzanovich as he continues his recovery following surgery; for Robyn Vernon's friend, Nakita, who is recovering from a concussion; for David Derzanovich's two brothers-in-law, Tim and Bill who are still battling health issues.
---
Upcoming Events
and Opportunities:
Harvest Dinner:
Valley's annual Harvest Dinner is scheduled for Saturday, November 22. Doors will open at 6:00 p.m. and dinner will begin promptly at 6:30.
2nd Offering:
This Sunday we have an opportunity to give a gift to support the work of Christian Reformed World Missions.
A Call for Ushers:
If you would like to help our ushering team give your brothers and sisters in Christ a warm welcome into our fellowship and into their seats on Sunday morning, please talk to Pastor Kurt.
---
Sunday Morning Ministries for
November 23, 2014:
Greeter:
Ruth Giese
Usher:
Joe Patak and George DeJager
Intercessory Prayer:
Doug Aukema
Scripture Reader:
Claire Stocum
Nursery:
Jim & Sue Comfort
Becky Stocum and Debbie Harmon