"Therefore, I urge you, brothers and sisters, in view of God's mercy, to offer your bodies as a living sacrifice, holy and pleasing to God - this is true worship. Do not conform to the pattern of this world, but be transformed by the renewing of your mind. Then you will be able to test and approve what God's will is - his good, pleasing and perfect will."
Romans 12.1-2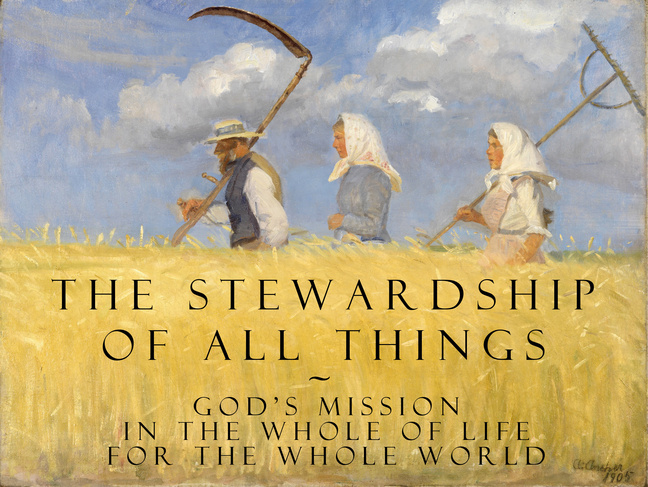 Over the past few weeks we've been thinking about stewarding God's reign over all things. Most of the things we've talked about have been outside of ourselves - our work, our families, our neighborhoods. This Sunday we will turn inward. God's reconciling, redeeming, and renewing reign needs to work on us just as much as it needs to work outside of us. Paul warns us that without some intentional stewardship of our minds and hearts, we will simply be conformed to the pattern of this present age, carried along by its current. Only as we steward God's reign in our hearts and minds, our imaginations and our loves, will we be freed to offer the whole of our lives as living sacrifices to God for the sake of the world.
This Saturday, Halloween, offers us a small opportunity to think redemptively and creatively about our presence in this present age and in this city of our exile. To get a "renewed mind" mindset on how we, as followers of Jesus, might do Halloween specifically as stewards of God's reign, I encourage you to read the "
8 Ways to Be Like Jesus this Halloween
" post from the Christian Reformed Church's online Network.
I also encourage you to read and reflect on Romans 12.1-2 (printed in full above) prior to our time together this Sunday.
This Sunday we will also have an opportunity to give a second offering toward the cost of shipping for the Operation Christmas Child boxes.
Daylight Savings Ends this Sunday!
This Sunday at 2:00 a.m. daylight savings time ends, so don't forget to set your clock back an hour before you go to bed on Saturday night. You'll show up to the service an hour early if you forget!
Upcoming Events and Opportunities: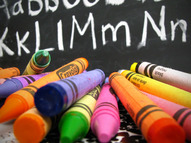 Sunday School Volunteers:
Our early elementary Sunday School class (pre-K through 2nd grade) needs a couple more volunteers to teach. The curriculum we are using is very teacher-friendly, providing detailed plans for the entire time you would be with the kids. If you are interested in teaching for a month or have questions, please talk to Pastor Kurt or Janet Crawford.
Thanksgiving Reverse Offering:
On Sunday, November 8 there will be a reverse offering for Thanksgiving meal groceries for needy families in the Chenango Forks school district. Please bring items by November 15th and not later than November 22.
Life Choices Center Remodeling Work:
We have an opportunity to continue helping with with some remodeling work at the Life Choices Center's building tomorrow, October 31, starting at 9:00 a.m. You may come and go as your schedule allows. They do not necessarily need specialized skills, but would love laborers to help out with some of the heavy and light lifting! Life Choices Center is located at 93 Oak St., Binghamton, NY 13905.
Operation Christmas Child:
A table has been set up in the downstairs fellowship hall to put donations for Operation Christmas Child. We still need plastic boxes. Below is a schedule of weeks we will be focusing on specific types of items:
November 1st--Announcement will be made for the greatest needs at that time. 2nd offering to cover the cost of shipping the boxes.
November 8th--Packing Boxes
November 15th--Blessing of the Boxes
If you have questions please contact Tilly Huizinga.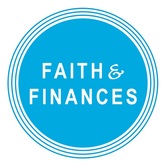 Food for Faith & Finances:
If you are willing to provide food for Faith & Finances, please contact Jennifer Monroe.