"But Christ has indeed been raised from the dead, the firstfruits of those who have fallen asleep. For since death came through a human being, the resurrection of the dead comes also through a human being. For as in Adam all die, so in Christ all will be made alive."

Surprised by Resurrection!
We complete our Surprised by Hope series this Sunday with a celebration of Jesus' resurrection, and the hope of our resurrection that is anchored in the certainty of His! The sermon text for this week is 1 Corinthians 15:12-28, but I encourage you to read all of 1 Corinthians 15 (a glorious passage!) in preparation for our corporate worship this Easter Sunday.
---
Holy Week Services and Events
More than anything, I want to communicate the events of this week with this email. They're all on the side to the right, but I'll highlight them here, too!
Maundy Thursday: Thursday, March 28 at 7:00p.m. We will hold a quiet service culminating in a celebration of the Lord's Supper.
Easter Sunday: We will have a "Sunrise" celebration at 7:30a.m. (outside, weather permitting). We will follow the sunrise service with a light breakfast in the church. Then at 10:30 we will hold our Easter service of worship.
I pray that over the next few days of this Holy Week you will be renewed and refreshed as you contemplate Jesus' suffering, death, and resurrection, and as you join with your brothers and sisters in Christ in worship together!
---
The artwork at the top of this week's email is a detail from Rembrandt's sketching of the crucifixion of Jesus.
Sunday Service Times:
Easter "Sunrise" Service at 7:30a.m, followed by a light breakfast.
There will be no Sunday School on Easter Sunday.
Easter Worship Service: 10:30 a.m.
---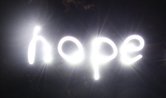 In the Life of Valley Church:
The Nelsons have returned safely from California, for which we give thanks. We continue to ask God to surround the them as they grieve the death of Holly's Father.
Please pray for Inger Thomas, who was admitted to Lourdes Hospital last week with pneumonia and had some complications due to medications while there. She is slowly recovering, and we pray that the Lord will continue to heal her that she will be able to return home to Hilltop soon!
Please pray for the Gelders. This past week they found out that the manager of the home in which Betsy is living is quitting. This manager set a wonderful tone and created a great atmosphere in the home, and will be missed. In addition to this, the leader of the Friendship group at their church and a dear friend of Betsy died suddenly. Please keep Betsy in your prayers as she grieves the loss of a friend and encounters transitions and changes in her home, and pray for Al and Jan as they walk this journey with her.
---
Upcoming Events
and Opportunities:
Maundy Thursday service on Thursday, March 28 at 7:00p.m.
See above for the times for Easter Sunday services!
A week from Easter Sunday, April 7, will be my ordination service. Pastor Al Gelder will be returning to Binghamton to lead the service!
Save the date!: The Mission Team will be having a spaghetti dinner on Saturday, April 20. You won't want to miss it, so mark it on your calendars!
---
Recommended Reading:
N.T. (Tom) Wright's Surprised by Hope: Rethinking Heaven, the Resurrection, and the Mission of the Church does just that; it looks at what our Christian hope is, what it is based on, and what it means for the life of the Church and for individual Christians. Wright helps us think clearly about what the Bible really says about heaven and earth, Jesus' resurrection, our resurrections, and how carefully listening to biblical teachings on these issues will impact the way we live for Christ and his kingdom here and now.