"I, Paul, write this greeting in my own hand. Remember my chains. Grace be with you."
---
It was last fall when we heard the apostle Paul open his letter to the Colossians with the words "Grace and peace to you from God our Father." Since then, we've heard Paul work out the implications of Jesus Christ's sovereignty over
all
things for
all
of life. This Sunday, we will hear Paul conclude his letter, sending greetings from specific co-workers, extending greetings to specific members of the church in Colossae. The lists of names and greetings at the end of these letters can often seem unimportant, like something we can skim over. We shouldn't skim them, though. It is here, in these lists of people that we are reminded that Paul hasn't been writing abstract theology; he's been giving real, practical teaching and instruction in how to live out our faith in the nitty-gritty of real life. We're reminded that Paul was a real person who lived and worked with equally real people. And we're reminded that the Holy Spirit who worked in and through those real people continues to work in and through us. The story of Paul and the growing church is still going on today, and we're part of it.
I encourage you to read and reflect on
Colossians 4.7-18
prior to our time together this Sunday. If you have the time, I encourage you to also read Paul's short (25 verses total)
letter to Philemon
. Philemon was a member of the church in Colossae, and the letter written to him was likely delivered and read aloud at the same time as the letter to the whole Colossian church. Paul's letter to Philemon sheds a wonderful light on the reconciling work of Jesus in the circumstances surrounding the man Onesimus, who is mentioned by Paul in the final greetings in Colossians.
---
Prayers and Aid for Sudan, Somalia, Nigeria, and Yemen:
World Renew reports that "conflict in Nigeria, South Sudan, Somalia, and Yemen has created life-threatening food insecurity." Famine has been declared in South Sudan and the United Nations warns that, while nearly 5 million Sudanese do not have enough food, around 100,000 are in immediate danger of starving to death. I encourage you to pray for the people of these countries who are in danger, for efficient and effective responses from non-government organizations and government agencies alike, and that the injustice and violence keeping food and aid from those who need it will be ended.
You can read more about the crisis and how to donate with World Renew
here
.
---
Announcements, Events, and Opportunities:
Building Blocks of Faith Assessment:
As part of the congregational cohort process, the leadership team would like all members and regular attenders of Valley Church to complete the Building Blocks of Faith Assessment. Many were able to complete the assessment following the service this past Sunday. If you were not there, please complete the assessment this Sunday. I will provide details this Sunday.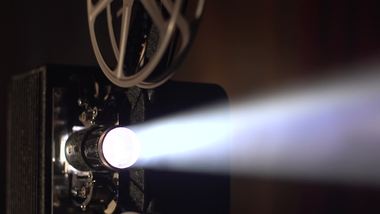 Movie Night at Valley
:
We will continue Movie Night at Valley this Sunday evening at 6:00 p.m. This Sunday we will watch the second episode of the ten-part miniseries The Bible on the big screen in the sanctuary. I hope you can join us for the fellowship, popcorn, and film!
Coordinator for Monday CHOW Needed:
Our CHOW pantry needs someone willing to help coordinate the Monday distribution of food to clients. The responsibility will involve a few hours in the middle of the day on Mondays. If you would like more information, please talk to Barb Lockwood.
Change for Life - Life Choices Center:
If you have not done so, please return your bottle this Sunday, February 26.
---

~ Valley Church ~
Gathered as God's family, we are sent into the world as agents of God's mission of renewal.

---
This Sunday:
Worship Service
at 10:00 a.m.
---
That we might better pray for one another and God's world:


We give thanks for a successful surgery for Peter DeYoung, and we pray now for continued recovery and strength.
We give thanks for the healing that Jan Vermaat has experienced and for her return this past Sunday, and we pray for continued healing and strength for her.
We pray for healing and strength for: Ann de Jager, Chuck Huizinga, and Elizabeth Bennett.
We pray for all those who are fighting the flu and various seasonal illnesses and also for the hospitals and medical staff who are treating them.
We pray for God's world: for ongoing restoration, renewal, and justice for the people of Haiti, especially following hurricane Matthew; for those who are persecuted for their faith around the world and the organizations and people fighting to protect them.
We pray for friends and family: we pray for healing, strength, and peace for Edele Thompson as she battles cancer; we pray for healing for friends and family who are sick: for Becky's friend Joe who is battling colon cancer, and for peace and strength for his family; for Adam Derzanovich; for David Derzanovich's broters-in-law Tim and Bill; for Beth Cunningham's cousin Karen; for Lynda Huizinga's niece Alexis; for Alistair Krempel and for James' father; for Mike Corgan's nephew who is battling heroin addiction.

---
Sunday Morning Ministries for
February 26, 2017
Greeter: Cindy Krempel


Ushers: David Derzanovich and Jim Conrad
Intercessory Prayer: George de Jager

Scripture Reader: Kurt Monroe

Nursery: Jim & Sue Comfort