"Do not fret because of those who are evil
or be envious of those who do wrong;
for like the grass they will soon wither,
like green plants they will soon die away.
Trust in the LORD and do good;
dwell in the land and enjoy safe pasture."
---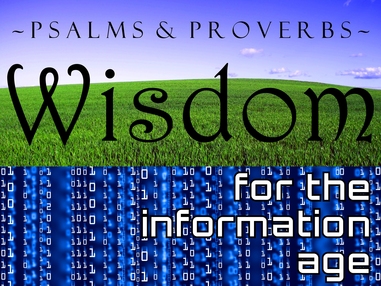 The information age is an age that likes to collect lots of information (as you would guess). As such, it is an age that very much likes polls. It seems like everybody's taking polls and everybody's talking about polls. (This is particularly true in a presidential election cycle.) If the polls tell us anything right now, they tell us that our fellow Americans are feeling two things: anxiety and anger. If the polls are right, a majority of Americans are anxious about the future and angry about the leadership (or lack thereof) in the present, often believing the country's leaders to be corrupt and self-interested.
Psalm 37 speaks into this modern reality with same force and clarity it spoke into its ancient context. It reminds the followers of God to step back and look at the big picture in which God's sovereign and victorious rule over the world, including those who do evil, is remembered. Though it might seem like evil wins the day, in the end it doesn't and it won't. In the end, God wins. This means that there's no place for anxiety or anger, but rather only quiet trust in Yahweh. While we will focus on verses 1 through 11 on Sunday morning, I encourage you to read
Psalm 37
in its entirety prior to our time together.
---
Announcements and Events:
Annual CHOW Walk: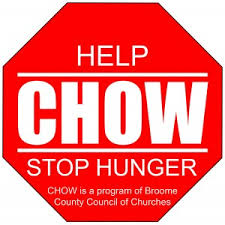 The CHOW Hunger Walk is scheduled for September 18 at Binghamton University. Registration opens at 1:00 p.m. and the walk begins at 2:00 p.m.
Table Use and CHOW at Valley:
Our CHOW volunteers use the tables downstairs on Mondays (12:00 to 2:00) and Wednesdays (4:30-6:00) as they distribute food, so if you are borrowing tables or moving tables around, please ensure that the tables remain downstairs during CHOW distribution times!
---
From the Deacons: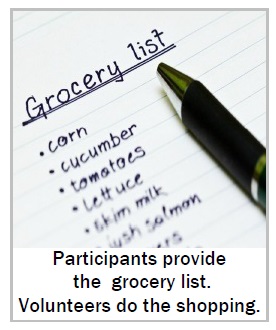 Faith in Action Shopper Program:
Faith in Action is now offering shopper services to adults aged 60 and older who may be homebound or have limited ability to shop on their own due to health or transportation issues.
Please consider volunteering to help these folks out!
They have a need for shoppers on a weekly, bi-weekly, or monthly basis.
For more information, please contact Paige Patterson at Broome County Council of Churches Faith in Action Program, 724-9130 ext. 316 or ppatterson@broomecouncil.net.
If you are adult age 60 or over in need of this service, please contact Office for Aging
at (607) 778-2411.
---

~ Valley Church ~
Gathered as God's family, we are sent into the world as agents of God's mission of renewal.

---
This Sunday:
Worship Service
at 10:00 a.m.
---
That we might better pray for one another:


We pray for peace and blessings for Wilson, Maggie, Miley, and Sophia Germain and the extended Germain family during a time of family hardship.
We pray for continued healing and strength for Dot Simonds.
We pray for wisdom for the leadership team at the Salvation Army as they discuss adopting the Faith & Finances program as part of their programs that help individuals and families move toward whole-life health and wholeness.
We pray for the shalom of the greater Binghamton area, and for guidance as to specific ways we as individuals and as a church might partner with God as stewards of his reign to cultivate that shalom in the city of our exile.
We pray for God's world: for our nation's cities and particularly for the healing of relationships between police and populations; for the people of south and east Africa impacted by severe droughts there; for ongoing restoration, renewal, and justice for the people of Haiti; for refugees fleeing violence around the world; for those who are persecuted for their faith around the world; for God's miraculous intervention in the Middle East; for the people and leadership of the United States during this election season; for organizations fighting to protect religious liberty in our changing world.
We pray for friends and family: for Jim Canary, Sr.; for healing for Adam Derzanovich; for Mike Corgan's nephew who is battling heroin addiction; for healing and rehabilitation for Marcus Doller's mother; for energy and strength for Alistair Krempel; we pray for those battling cancer: for Deb Harmon's brother, for Jim and Marsha Conrad's friend Judy, for Marcus Doller's friend Scott, for the DeYoungs' niece/cousin Terri; for the Petersons' friends Pat and Amy.

---
Sunday Morning Ministries for
August 7, 2016
Greeter: Cindy Krempel


Ushers: Joe Patak and Herleen DeYoung

Intercessory Prayer: Kurt Monroe

Scripture Reader: Al Vos

Nursery: Marsha Conrad

---