"You are witnesses of these things."
Luke 24.48
---
We are too often told that our Christian faith is a matter for our private lives. We are too often told that our faith is something we hold personally and privately and exercise within the confines of our homes and churches. We are too often told that our faith has no place in the public square. Sadly, this has probably been communicated by the church itself more than anyone else. But faith as a private affair is also implicitly communicated when the free exercise of religion in the public square (protected by the First Amendment) is replaced with the phrase "freedom of worship" by cultural commentators and politicians. The pressure to keep our faith a private affair comes from within and without.
Jesus leaves no room for any such ideas, though. Rather, he says, "You are witnesses of these things." The Greek word that Jesus uses is the word used of witnesses in the courtroom. Jesus' followers, then and now, are public witnesses of a public event in history about which we must give public testimony. We are witnesses to the public fulfillment of all God's promises to humanity in the life, death, and resurrection of Jesus Christ. We are public witnesses called to publicly herald the good news of King Jesus' death and resurrection that leads to repentance for the forgiveness of sins.
Does it send a shiver up and down your spine to imagine yourself in the witness stand? Do not be afraid. You are not in the stand alone. The Father promised clothing in power by the Holy Spirit, and he has delivered! We are witnesses of these things in the power of the Holy Spirit.
I encourage you to read and reflect on
Luke 24.44-49
prior to our time together on Sunday morning.
---
From the Deacons:
Bread for the World Offering of Letters
:
Doing Our Part to End Hunger
is the theme of the 2017
Bread for the World Offering of Letters
. The deacons will provide the opportunity for you to write letters to your members of Congress this Sunday, May 21, before and after the worship service.
For more information you can preview the bulletin insert you will receive this Sunday here.
---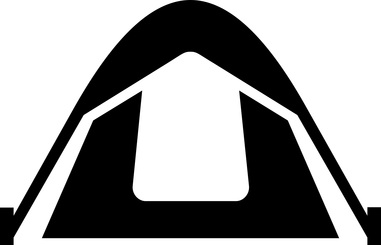 Valley Church Camping Retreat
:
Mark your calendars, get those leaky seams in your tent sealed up, and start stocking up on sunscreen and bug spray; we're going camping. The leadership team would like to invite you to the Valley Church camping retreat. We'll gather at Chenango Valley State Park for all the fun of camping together (games, hiking, eating together, evening campfires), along with time spent in worship, singing, prayer, and meditation on God's Word. The weekend will conclude with a Sunday morning worship service in one of the picnic shelters. We've planned the retreat for the evening of Friday, August 18 through the morning of Sunday, August 20. Please fill out the online form
here
to let us know if you will be camping for the weekend, participating during the day/evening and sleeping at home, or not able to participate at all.
---
Announcements, Events, and Opportunities:
Friday Fuel:
Need some time to unplug and unwind at the end of the week? Need some encouraging conversation over food with brothers and sisters in Christ? You are invited to gather at the Monroe's house this evening (Friday, May 19) for fellowship and food - fuel for our journey through life together with our Lord. We'll gather at 7:00 p.m. around the fire in the back yard. You can stay until your ready to leave or until we decide to kick you out, whichever comes first! Please bring a snack to share, a folding chair 9f you've got one, and clothing appropriate to sitting outside around the fire.
After this Friday Fuel, we'll take a few weeks off before resuming gatherings in the summer.
Spring Clean-Up Day:
Join us tomorrow morning (May 20) for our spring clean-up day around the grounds and inside the building. We've got a to-do list started, which you can preview
here
(thanks to George de Jager for getting the list together). Come with tools and a good attitude! We'll officially start at 9:00 a.m., but if you want to show up earlier, feel free. We'll have coffee and get pizza for lunch if we're still working at noon.

Gardening Time Is Here!
:
The gardening season is here! Valley's community garden has plots available, so if you hear friends or neighbors comment on wanting to garden, feel free to tell them about the garden. Flyers are available in the foyer.
---

~ Valley Church ~
Gathered as God's family, we are sent into the world as agents of God's mission of renewal.

---
This Sunday:
Worship Service
at 10:00 a.m.
---
That we might better pray for one another and God's world:


We pray for continued healing and strength for Luci Huizinga and Peter DeYoung.
We pray for safety and blessings for those traveling: for Trent Nelson in Israel, for Garry & Tilly Wickham in Scotland, and for Keith Krempel in Virginia.
We pray for all of our college students as they approach the end of the school year: for health and good management of time as they prepare for final examinations.
We pray for God's world: for an end to the escalation of tensions with North Korea; for the people of Syria; for the people of South Sudan, Somalia, Nigeria, and Yemen who are facing food shortages and starvation; for unity and civility among the citizens of the United States and for guidance and wisdom for government leaders at all levels; for ongoing restoration, renewal, and justice for the people of Haiti; for those who are persecuted for their faith around the world and the organizations and people fighting to protect them.
We pray for friends and family: we pray for healing, strength, and peace for Edele Thompson as she battles cancer; for Marcus' brother's family as they mourn the passing of Bud Ruit; for Lor's uncle and her neighbor, both battling cancer; for Becky's friend Joe who is battling colon cancer, and for peace and strength for his family; for Adam Derzanovich; we give thanks for healing for David Derzanovich's brother-in-law Tim, and pray for continued healing and recovery; for Beth Cunningham's cousin Karen; for Lynda Huizinga's niece Alexis; for Alistair Krempel; for Mike Corgan's nephew who is battling heroin addiction.

---
Sunday Morning Ministries for
May 21, 2017
Greeter: Claire Krempel


Ushers: David Derzanovich and Charlie Huizinga
Intercessory Prayer: Ron Crawford
Scripture Reader (Luke 24.44-49): Trent Nelson
Nursery: Melanie Nelson