"I will stand there before you by the rock at Horeb. Strike the rock, and water will come out of it for the people to drink."
"Jesus answered her, 'If you knew the gift of God and who it is that asks you for a drink, you would have asked him and he would have given you living water. . . those who drink the water I give them will never thirst. Indeed, the water I give them will become in them a spring of water welling up to eternal life.' "
---
With 30+ inches of snow on the ground, it's not hard to imagine abundance, or even
over
abundance. We have experienced not springs of water welling up, but rather springs of frozen moisture pouring down. The abundant life that God gives his people in Jesus through the Holy Spirit is a bit like the abundance of all this snow piled up around us (without all the shoveling and digging out, of course). This is the abundant life that the Samaritan woman at the well begins to glimpse as Jesus presses in on her
true
thirst, her true need for himself and the gift of the Holy Spirit in her life.
This Sunday, we will hear two stories of God's abundant gift of live-giving presence: the story of God providing water to grumbling Israel in
Exodus 17.1-7
and the story of Jesus' conversation with the Samaritan woman at the well in
John 4.5-42
. I encourage you to read and reflect on those passages prior to our time together Sunday.
Also, this Sunday we will be singing a few songs we don't regularly sing. Most of them will likely be familiar, but you might want to familiarize yourself with "The River is Here," which you can hear on Youtube
here
.
---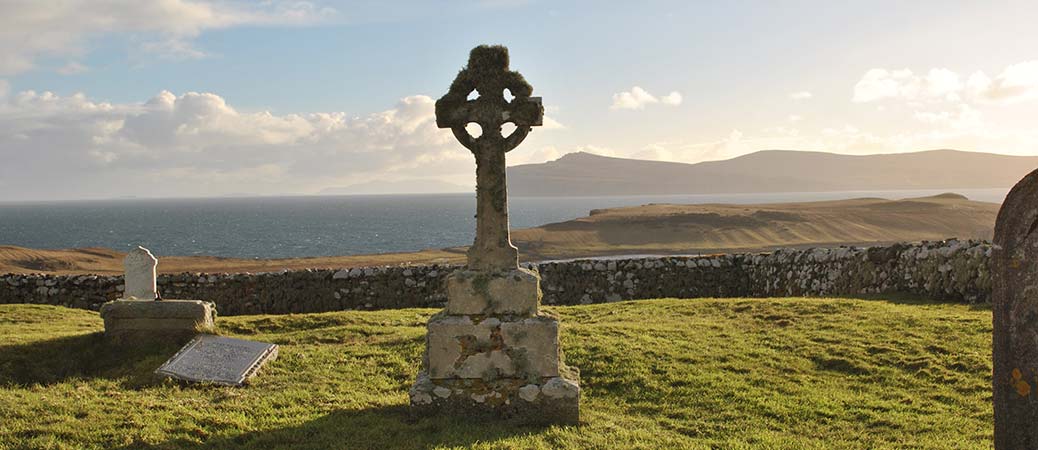 A Prayer of Saint Patrick
:
Christ with me, Christ before me, Christ behind me,
Christ in me, Christ beneath me, Christ above me,
Christ on my right, Christ on my left,
Christ when I lie down, Christ when I sit down,
Christ in the heart of everyone who thinks of me,
Christ in the mouth of everyone who speaks of me,
Christ in the eye that sees me,
Christ in the ear that hears me.
To hear John Rutter's beautiful choral setting of this portion of the prayer sung by the Cambridge Singers, go
here
.
---
News from the Zuiderveens:
To read the February newsletter from the Zuiderveens, go
here
.
---
Inspire Conference
:
A few weeks ago we played a video during the service about the Christian Reformed Church's upcoming Inspire Conference, an event for men and women of all ages from the 1000+ CRC congregations. Valley has budgeted to send several representatives to the conference, and you are invited to consider going. At the conference you will be challenged to grow in your faith by keynote speakers like bestselling author Ann Voskamp and Richard Mouw, author and president emeritus of Fuller Seminary; you will be fed through great worship; and you will be equipped in your walk with Jesus through various workshops. The conference is from August 3 to 5, 2017 in Detroit, Michigan. For more information, please see
here
. If you are interested in attending or would like more information, please talk to Pastor Kurt.
---
Announcements, Events, and Opportunities: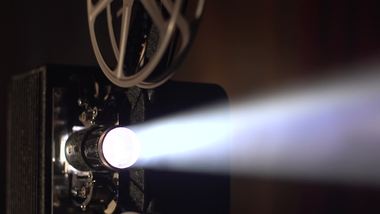 Movie Night at Valley
:
We will continue Movie Night at Valley this Sunday evening at 6:00 p.m. This Sunday we will watch the fifth episode of the ten-part miniseries The Bible on the big screen in the sanctuary. I hope you can join us for the fellowship, popcorn, and film!
Meetings Next Week:
Tuesday (3/21) at 7:00 p.m.: Elders
Wednesday (3/22) at 7:00 p.m.: Leadership Team
Thursday (3/23) at 7:00 p.m.: Deacons
Coordinator for Monday CHOW Needed:
Our CHOW pantry needs someone willing to help coordinate the Monday distribution of food to clients. The responsibility will involve a few hours in the middle of the day on Mondays. If you would like more information, please talk to Barb Lockwood.
---

~ Valley Church ~
Gathered as God's family, we are sent into the world as agents of God's mission of renewal.

---
This Sunday:
Worship Service
at 10:00 a.m.
Movie Night at 6:00 p.m.
---
That we might better pray for one another and God's world:


We give thanks for the birth of William Peter Crawford, and we for healing for Amber and for strength and energy for Ryan and Amber as they begin this journey in parenting!
We give thanks for Frank Lockwood and Charlie Huizinga as they celebrated birthdays this past week, and ask God's blessing on another year.
We pray for continued healing and strength for: Peter DeYoung, Ann de Jager, Chuck Huizinga, and Jan Vermaat.
We pray for Claire Stocum as she travels back to New York from Florida and for Becky as she travels back to Binghamton from Long Island.
We pray for safety for Sophia and Etienne as Etienne teaches Sophia how to drive!
We ask for God's blessing on the new church plants in our classis in Boston, Worcester, and Providence.
We pray for God's world: the people of South Sudan, Somalia, Nigeria, and Yemen who are facing food shortages and starvation; for unity and civility among the citizens of the United States and for guidance and wisdom for government leaders at all levels; for ongoing restoration, renewal, and justice for the people of Haiti, especially following hurricane Matthew; for those who are persecuted for their faith around the world and the organizations and people fighting to protect them.
We pray for friends and family: we pray for healing for Trent Nelson's father and step-father, who were both hospitalized last week; we pray for healing, strength, and peace for Edele Thompson as she battles cancer; for healing for Bob Ried, who has been hospitalized in Floricda; for Becky's friend Joe who is battling colon cancer, and for peace and strength for his family; for healing for Sue Law's friends Anastasia and Peggy; for Adam Derzanovich; for David Derzanovich's broters-in-law Tim and Bill; for Beth Cunningham's cousin Karen; for Lynda Huizinga's niece Alexis; for Alistair Krempel and for James' father, Jim; for Mike Corgan's nephew who is battling heroin addiction.

---
Sunday Morning Ministries for
March 19, 2017
Greeter: Judy Zwierzynski


Ushers: Joe Patak and George de Jager
Intercessory Prayer: Kurt Monroe

Old Testament Scripture Reader: Harry Myers

Gospel Scripture Reader: Paul Peterson
Nursery: Florence Doller