"But about that day or hour no one knows, not even the angels in heaven, nor the Son, but only the Father. . . Therefore keep watch, because you do not know on what day your Lord will come."
---
This Sunday we will take a break from Paul's letter to the Colossians and turn our attention to Matthew's gospel as we prepare to celebrate the coming of the the world's King on Christmas morning. Christmas ought not only lead us to look backwards to Jesus' coming as a real, flesh-and-blood baby, but Christmas ought also to make us look forward to Jesus' coming again. That is the point of it all: God took on flesh on Christmas morning not merely to save our souls from the consequences of sin, but rather to put the whole world right. And while Jesus' first coming on Christmas morning was a decisive moment in God's mission to save us and the world, Christmas must always point forward to Good Friday and Easter, which themselves point forward to Jesus' promised coming again in glory to bring God's mission to save the world to completion. In other words, the baby in the manger is about the Son of Man of the cross and empty tomb who is coming again in glory. Jesus' first coming, then, is always about Jesus' coming again.
Scripture reminds us over and over that we need to keep vigilant watch, to be ready, to have our eyes wide open to see the coming King. The gospels remind us that a lot of God's own people missed the significance of Jesus' first coming. They were lulled to sleep by false expectations and misplaced hopes. The danger still exists for us. Life, the world's various alternative stories, the "Christmas season" itself - all kinds of things can lull us into a comfortable sleepiness. Jesus, however, tell us to be ready, to keep watch!
I encourage you to read and reflect on Jesus' words recorded in
Matthew 24.36-44
prior to our time together tomorrow morning. We will also hear the magnificent vision of God's world put right in
Isaiah 2.1-5
in our call to worship, which I encourage you to reflect on.
---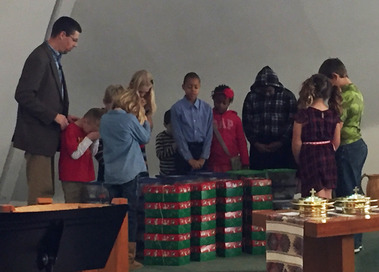 Operation Christmas Child Boxes
:
The Operation Christmas Child boxes have been packed, blessed, and shipped! Pray that God would use these boxes to bless the lives of children around the world.
---
Announcements, Events, and Opportunities:
From the Deacons - Christmas Project:
Each year the Broome County Council of Churches Jail Ministry provides gifts of children's books to the families of county jail inmates at Christmas and gives a small gift bag to each inmate containing a few items. Donations of playing cards, word puzzle books, full size hygiene items, pocket packs of tissues, stamps, single-trip bus passes, sweat suits, socks, underwear, hats, gloves, gently used or new children's books will help with this project.
The deacons will be purchasing children's books for this project. The congregation is invited to donate items for the inmates. A box will be available in the church foyer to collect your donations.
Volunteers are also needed to help decorate gift bags, sort items and wrap and/or deliver the children's books. White bags for decorating are available at the front desk of the Council of Churches office at 3 Otseningo Street.
The Reentry Coaching program is another component of the Jail Ministry in which Valley Church is participating.
Adult and Teen Education:
For the Life of the World: Letters to the Exiles:
We will not have For the Life of the World this Sunday, but we will resume the study following the service on December 4.

Our next Kids' Night Out will be 5:00-8:00 p.m. on December 10. Please register kids with Janet Crawford, and also remember to get out the word to friends, neighbors, and co-workers. If you would like to volunteer, please let Janet know.

Live Nativity:
Valley's annual live nativity will be on December 17, with shows at 5:45 and 7:00 p.m. Mark your calendars and invite friends and neighbors!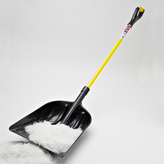 Snow Removal Sign-Ups:
It's time to assemble our snow removal team for this winter (as the snow on Thursday morning reminded us!). If you would like to be one of the 3 or 4 families on a rotating schedule to help keep the sidewalks clear and safe this winter please contact Jim Conrad at 648-6777 or jconrad21@aol.com.
Can Collection for Boy Scout Troop 152:
A group of Boy Scouts from Troop 152 (Valley Church is the troop's charter organization) who are going to the National Jamboree in West Virginia in 2017 are collecting cans in a box at the east end of Valley's parking lot to raise funds for the trip.
---

~ Valley Church ~
Gathered as God's family, we are sent into the world as agents of God's mission of renewal.

---
This Sunday:
Worship Service
at 10:00 a.m.
---
That we might better pray for one another and God's world:


We continue to pray for safety, strength, wisdom, and courage for Etienne Germain as he helps family and friends in Haiti following hurricane Matthew.
We pray for healing for Elizabeth Bennett following surgery on her back, and for Judy Zwierzinski following surgery on her knee.
We give thanks for healing and pray for continued recovery for Chuck Huizinga, Erin Peterson, Paul Peterson, Harry Myers, and Jan Vermaat.
We continue to pray for the family of Wilson and Maggie Germain during a difficult time.
We pray for God's world: for the people of Syria; for ongoing restoration, renewal, and justice for the people of Haiti, especially following hurricane Matthew; for refugees fleeing violence around the world; for those who are persecuted for their faith around the world; for God's miraculous intervention in the Middle East; for organizations fighting to protect religious liberty in our changing world.
We pray for friends and family: we pray for healing for friends and family who are sick: for Adam Derzanovich; for David Derzanovich's brother-in-law Tim; for Beth Cunningham's cousin Karen; for Garry Wickham's father; for the DeYoung's brother-in-law/uncle Hank; for Pastor Bill Fowler; for Kurt Monroe's uncle Keith; for Joe Griffin; for Lynda Huizinga's niece Alexis; for Alistair Krempel; for Mike Corgan's nephew who is battling heroin addiction; we pray for those battling cancer: for Jim and Marsha Conrad's friend Judy, for Marcus Doller's friend Scott, for the DeYoungs' niece/cousin Terri; for the Petersons' friends Pat and Amy.

---
Sunday Morning Ministries for
November 27, 2016
Greeter: Terry Woodnorth


Ushers: Joe Patak and George de Jager

Intercessory Prayer: Kurt Monroe

Scripture Reader: Leslie Vermaat

Nursery: Herleen DeYoung