"When the day of Pentecost came, they were all together in one place. Suddenly a sound like the blowing of a violent wind came from heaven and filled the whole house where they were sitting. They saw what seemed to be tongues of fire that separated and came to rest on each of them. All of them were filled with the Holy Spirit and began to speak in other tongues as the Spirit enabled them."
---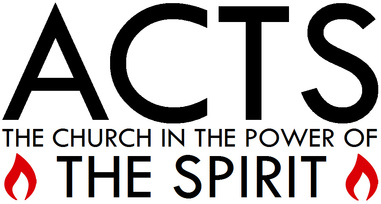 The Church in the power of the Spirit: that's what this sermon series has been all about, and tomorrow morning we'll read about how it all began, and we'll celebrate the outpouring of the Spirit that stirred those early believers to get up and head out into God's world, heralding the good news of salvation in King Jesus, and the gift of the Spirit that still stirs us to do the same. I encourage you to read
Acts 2.1-21
prior to our time together tomorrow morning.
The artwork at the top of the email is a detail from a panel of the from teh Maestra Altarpiece of Siena depicting the day of Pentecost, painted by Duccio, di Buoninsegna, c. 1308-1311.
---
Hunger and Poverty in America:
Through the prophet Isaiah Yahweh said these words: "Is not this the fast that I choose: to loose the bonds of injustice, to undo the thongs of the yoke, to let the oppressed go free, and to break every yoke? Is it not to share your bread with the hungry, and bring the homeless poor into your house; when you see the naked, to cover them, and not to hide yourself from your own kin?"
Within our midst there will be different ideas regarding what are the best and most appropriate personal, church, and government policy responses to hunger and poverty in America, but as Christians who take scripture seriously, we cannot ignore the problems or pretend they don't exist. Similarly, we cannot escape God's love for the poor and hungry and God's call to us to serve our hurting neighbors with a wisdom that takes into account the complexities of the issues of poverty and hunger in the United States in 2015.
Part of a wise response will be learning and thinking critically about the growing problems of poverty and hunger in our midst. I offer a few windows into the situation here (some a bit left leaning and some a bit right leaning in political terms). I encourage you to read and/or watch with humility, compassion, and a desire to truly hear and also with critical engagement. I don't fully endorse any of the views, but I think they will be great catalysts for thought and discussion, and hopefully they will help our response as individual Christians and the church to be well rounded and informed!
You can view the documentary
A Place at the Table
at the Lost Dog Cafe on June 2 at 7:00 p.m. The screening will be followed by a group and panel discussion with members of the Broome County Child Hunger Task Force. For more information on the screening see
here
.
You can read "The New Face of Hunger" from a recent National Geographic series on food
here
.
A photo-essay recently published by the PBS Newshour which you can read
here
focuses on the elderly who are facing hunger.
In an interview with Christianity today, William Easterly, a professor of economics at New York University, answers questions about morality and poverty and raises questions about some proposed solutions. You can read the interview
here
.
Gary Haugen, a lawyer, advocate for victims of injustice across the globe, and author of
The Locust Effect: Why the End of Poverty Requires the End of Violence
, describes the link between injustice and violence and global poverty in
this interview
.
And finally, you can read an article on Dan Price, the CEO of a Seattle company who recently voluntarily gave up much of his salary in order to raise the wages of the employees in his company (in response to his Christian faith and reading of scripture),
here
.
---

Sunday Mornings:
Coffee: 9:15 a.m.
Worship Service:
10:00 a.m.
---
That we might better pray for one another:
We pray for continued healing and recovery for Luci Huizinga and give thanks for her successful hip surgery yesterday.
We pray for healing and patience for Holly Nelson.
We give thanks for God's mighty deeds of healing for the DeYoungs' niece, Kaelyn, and pray for continued recovery for her.
We give thanks for God's protection for Harry and Marilyn Myers' son-in-law John and ask for continued healing following his fall.
We give thanks with recent graduates: Annette Vernon, Lynda Huizinga, and Alistair Krempel.
We pray that those who would benefit from Faith & Finances would hear about the course and that God would guide the Faith & Finances advisory team as they work with other churches and non-profit organizations to find potential participants.
We pray for God's world: for the people of Nepal following the earthquakes there, and especially for the churches there who are providing relief and aid; for those who are persecuted for their faith around the world, and for those who are being called to witness to Jesus Christ with their blood; for restoration, renewal, and justice for the people of Haiti; for God's miraculous intervention in the Middle East, that the hearts and minds of the people living there, and that whole cultures, would begin to bend toward peace, and that God's church would continue to proclaim and embody the good news of God's reign boldly there.

We pray for friends and family: for Elizabeth Bennett's friends Jenn, whose father passed away, and Terry, whose brain cancer has returned; for Beth Cunningham's great-niece MacKenzie; for Doug and Pat Aukemas' nephew, Charlie, who is battling cancer; for Aidan, the son of the principal at Becky Stocum's school, who is suffering from an infection; for healing and encouragement for Adam Derzanovich; for the Conrads' friend Dick who is battling cancer; and for strength and energy for Alistair Krempel.
Upcoming Opportunities and Events:
Calling All Graduates
: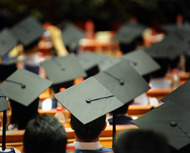 If you or one of your family members are graduating this year, please let us know on the sign-up on the back of the front door.
Sunday School
Brunch
and Summer
Congregational Meeting:
On June 7 , directly after the service of worship, we will gather upstairs for the annual Sunday School breakfast (only this year it will be a brunch!). Following the brunch, we will have our summer congregational meeting. We will have a sign-up as the date approaches so that our chefs will have a rough idea of how many waffles and omelettes they will need to make. Please mark your calendars!
---
Sunday Morning Ministries for
May 24, 2015:
Greeter:

Cindy Krempel


Ushers:

David Derzanovich and Jim Conrad
Intercessory Prayer:
Leslie Vermaat
Scripture Reader:
Alec Peterson


Nursery:
Lor Recker-Woodnorth