"
When God saw what they did and how they turned from their evil ways, he relented and did not bring on them the destruction he had threatened."
~ Jonah 3.10
---
The story of Jonah is one unexpected turn after another, and the events of this week's passage are just as surprising as what's gone before. If you had never heard the story of Jonah would you expect that fish to show up and swallow Jonah (not to destroy him but to save him)? If you had never heard the story of Jonah would you expect the whole city of Nineveh (in all its barbaric, heathen violence) to repent? If you had never heard the story of Jonah would you expect God to relent from the just destruction that he asked Jonah to announce? Jonah's story, when you stop to re-hear it as if for the first time, is one wild ride! It's a wild ride that ends this week, as it were, in the beautiful green pastures of God's amazing grace. I encourage you to read and reflect on Jonah 3.1-10 prior to our time together tomorrow morning.
Also, following the service and as part of our shared lunch, we will celebrate the feast of our Lord's Supper. I encourage you to prepare in heart and mind to come together as family in communion with our Lord in the meal he gave us.

The painting above was painted by Daniella Doller! The original (without words) will be on display in the foyer during this sermon series.

---
Upcoming Events and Opportunities
:
Summer Congregational Meeting
:
Our summer congregational meeting is tomorrow (Sunday, June 5). Following the service of worship we will go upstairs to continue our fellowship and worship with a potluck lunch and celebration of the Lord's Supper, and then we will have our summer congregational meeting. The primary agenda item for the meeting is voting for elders and deacons for the coming year. To see the slate for elder and deacon, please see
here
.
Sunday School Brunch
:
We will celebrate another wonderful year of Sunday School with our annual Sunday School brunch on Sunday, June 12 at 9:00. There will be a sign-up in the foyer this Sunday to give Marcus and Ron an idea of how many will be attending, or you can reply to this email and let me know if you (and how many family members) will be attending.
Graduation Sunday
:
We will honor and bless our graduates (high school and college) on Sunday, June 12 during the service and with a coffee and cake time following the service.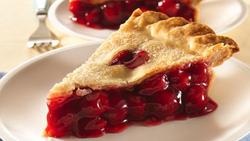 Pies for Pops
:
Following the service on Sunday, June 19 we will share pies in our annual Pies for Pop celebration - a celebration of God's good gifts of pies and summertime and Pops (everyone gets to eat the pie, though!). So, get out your pie recipes and get ready to bake, and then plan on staying a bit late on the 19th.

---



Prayers for Synod
:
The synod prayer committee has created a prayer guide for the lead-up to synod. Prayers that you can print out and follow can be found
here
.
---

~ Valley Church ~
Gathered as God's family, we are sent into the world as agents of God's mission of renewal.

---
This Sunday:
Worship Service:
10:00 a.m.
Potluck lunch and congregational meeting following the service!

---
That we might better pray for one another:


We give thanks for the healing Jerry Krempel has experienced over the past week and pray for continued strength and recovery.
We also give thanks for the healing Herriot Dimidio has experienced and pray for continued strength and recovery for her.
We give thanks for an encouraging meeting with the Salvation Army regarding partnering with them in the implementation of a Faith & Finances program downtown.
We pray for continued guidance and energy for the garden teams.
We pray for the shalom of the greater Binghamton area, and for guidance as to specific ways we as individuals and as a church might partner with God as stewards of his reign to cultivate that shalom in the city of our exile.
We pray for the delegates preparing for synod and for synod itself, that the Holy Spirit would guide and direct and empower the synod to make sound decisions for the good of the church and the advancement of God's kingdom.
We pray for God's world: for the people of Ethiopia in the midst of drought; for ongoing restoration, renewal, and justice for the people of Haiti; for refugees fleeing violence around the world; for those who are persecuted for their faith around the world; for God's miraculous intervention in the Middle East; for the people of the United States during this election season; for organizations fighting to protect religious liberty in our changing world.
We pray for friends and family: for healing for Adam Derzanovich following his stimulator treatment; for Doris Pitcher's son David following the amputation of his leg; for Mike Corgan's nephew who is battling heroin addiction; for healing and rehabilitation for Marcus Doller's mother; for energy and strength for Alistair Krempel; we pray for those battling cancer: for Deb Harmon's brother (giving thanks for good news regarding his prognosis), for Jim Canary's father, for Jim and Marsha Conrad's friend Judy, for Marcus Doller's friend Scott, for the DeYoungs' niece/cousin Terri and her husband Jerry; for the Petersons' friends Pat and Amy.

---
Sunday Morning Ministries for
June 5, 2016
Greeter: Cindy Krempel


Ushers: Herleen DeYoung and Charlie Huizinga

Intercessory Prayer: Kurt Monroe

Scripture Reader: Luci Huizinga

Nursery: Jim & Sue Comfort

---