"
And a leper came to him, imploring him, and kneeling said to him, 'If you will, you can make me clean.' Moved with pity, he stretched out his hand and touched him and said to him,
'I will; be clean.'"
~ Mark 1.40-42
(English Standard Version)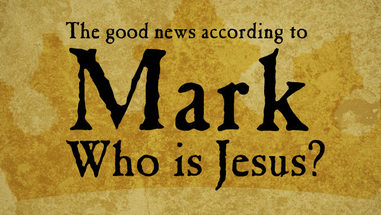 This Sunday, we will hear from
Mark 1.40-45
. Jesus continues his kingdom-announcing and healing ministry in this story as a man with leprosy meets him and asks for cleansing. I encourage you to read the passage prior to our time together on Sunday.
This is also Reformation Sunday, and we will be celebrating the five "solae" of the Reformation during our service of worship:
Sola Scripture - By Scripture Alone
Sola Fide - By Faith Alone
Sola Gratia - By Grace Alone
Solo Christo - By Christ Alone
Soli Deo Gloria - Glory to God Alone
For more on the Reformation, see below.
---
The Reformation in Context:
On October 31, 496 years ago, Martin Luther nailed his 95 theses about the thoughts and practices of the Church on the door of All Saints' Church in Wittenberg, Germany, solidifying and expanding an attempt to reform the Roman Catholic Church from within. (Luther is caught hammer-in-hand in the painting at the top of the page). Perhaps we like to think of Luther as a heroic innovator, but the truth is, the winds of change were blowing around him, and he was, as much as the next guy, a product of his time. My impression is that Luther wasn't so much a man with radically new ideas as a man willing to stand on his convictions, many of which were dependent on the work of his predecessors and contemporaries.
On this Reformation Sunday, we should mourn the disunity of Christ's Church that preceded and followed Luther's career, but we can also celebrate the reclamation of concepts like the the importance of scripture and the sufficiency of God's grace through faith without works for which Martin Luther stood his ground in the face of great opposition.
A few years ago I was teaching a class on what it means to be Reformed, and I put together a timeline that places the Reformation (the work of Luther, Calvin, Zwingli, and the rest) in its historical context. It traces the rise of power and of corruption within the Roman Catholic Church, the shifts in science and learning, socio-economic realities, and the invention of the printing press, that made 1517 Germany a landscape fertile for the seeds Luther planted and tended.
If you are interested, you can view the timeline
here
. Press the start button and then progress through the timeline by clicking the "next" button at the bottom of the page. If you click on the pictures or captions for events, there is a write-up about each one, and often there is a link for more information. The timeline starts all the way back at Constantine and hits some significant landmarks that paved the way to the Reformation and the "modern" era.
---

At the beginning of the current sermon series, I said that I didn't want to forget about all we said previously about the Church. I recently ran across this video that explains Rend Collective Experiment's decision to record their recent album around campfires on beaches. (Rend Collective Experiment is a Northern Irish worship band/community). In the process of explaining their recording decisions, Gareth Gilkeson, their front man, makes some of the best statements about who and what the Church should be that I've ever heard anywhere, let alone in a five minute YouTube video. I invite you to watch the video
here
. As you watch, focus on what he says about who and what the Church is supposed to be for the world. Maybe you can write them down, and then think what you can do to help Valley Church be more and more exactly who it is supposed to be in the power of the Holy Spirit.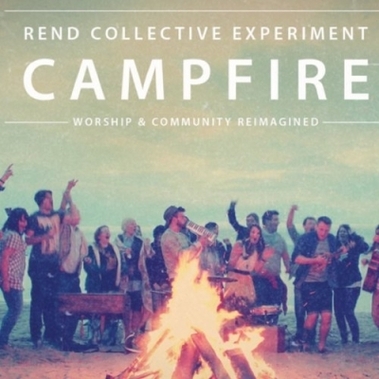 Sunday Service Times:
Children's Sunday School:
9:30 a.m.
Coffee available for adults:
9:30 - 10:30 a.m.
Worship Service:
10:30 a.m.
---
That we might better pray for one another:
We give thanks for a safe trip to the United States for Wilner, Marila, Nerla, and Wilkens Nicolas, and their reunion with Whitney. We pray for them as they transition to life in America, particularly as there was a fire in their apartment complex that has required them to move. We give thanks that their apartment only took on smoke damage, and they did not loose any of their possessions. (See below for an opportunity to help them move).
We continue to pray for healing for Jennifer DeYoung, Daryl Whitacre, and Claire Krempel.
We ask God to be present with Lucky and Harriet Dimidio, Marsha and Jim, and the rest of their family.
We pray for the Moomey's niece Melissa and her family as they mourn her miscarriage.
We give thanks for the work of Project Concern and the people who donated coats, even as we remember those who are homeless, underfed, and without enough clothes as the temperatures drop in Binghamton.
We pray for wisdom for local school merger decisions, and for local, state, and national politicians.
We pray for continued growth and renewal for Valley Church as we seek to follow the Spirit's guiding into who we are and what we do as God's church, in service of our king, Jesus.
---
Upcoming Events and Opportunities:
Help the Nicolas Family Move:
We invite you to join us as we help the Nicolas family move to their new home on Saturday, November 26. We will meet at their old apartment (address is in both the pictorial and blue directories) at 1:00 p.m., load up, and head to their new place.
American Red Cross Blood Drive:
The Red Cross will be holding a blood drive at the Price Chopper on Upper Front Street from 2:00 p.m. to 6:00 p.m. on Wednesday, October 30.
Hope for a Hundred Hearts - Operation Christmas Child:
Here is the schedule for the collection for Operation Christmas Child boxes. If you have specific questions, please contact Tilly.
October 27: Hard candy (wrapped individually).
November 3: 2nd offering for the cost of shipping the shoe boxes.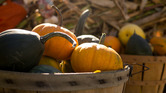 Harvest Dinner:
Mark your calendars: Valley Church's annual Harvest Dinner will be Saturday, November 16. Hors d'oevres will be served at 6:30 p.m. The dinner will begin at 7:00 p.m.
---
Recommended Reading: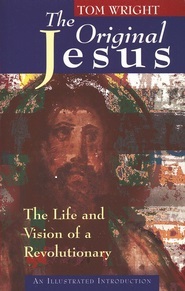 As we spend time in the gospel according to Mark, I highly recommend a little book about Jesus and the gospels by Tom Wright that helps to place Jesus accurately in his first century Jewish and Roman context. It is called
The Original Jesus: The Life and Vision of a Revolutionary
. This book will help you read the gospels with an eye and ear to their historical context. It will help you understand a bit more about how Jesus would have been received and understood by those in his own day. The book is accessible, non-technical, and filled with color pictures of the places Jesus and his disciples traveled.