"But what does it matter? The important thing is that in every way, whether from false motives or true, Christ is proclaimed. And because of this I rejoice."
~ Philippians 1.18a
---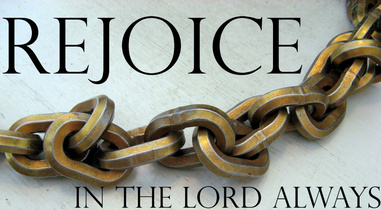 This Sunday we continue our reading of Paul's letter to the Christians in Philippi. It is also the Sunday on which the Church celebrates Jesus' ascension to the right hand of the Father. In the passage from Paul's letter, we will hear him tell the Philippians that because of his imprisonment the good news about Jesus advances. As we contemplate Paul in chains, we will also celebrate the heavenly reign of Jesus over this world, which is what Ascension Day is all about. While these two ideas (Paul's imprisonment and Jesus' reign over the world) might seem mutually exclusive and contradictory, in Paul's thought they certainly are not; Jesus is sovereign even in his imprisonment.
I encourage you to read
Philippians 1.12-18a
and the account of Jesus' ascension in
Acts 1.3-11
prior to our time together on Sunday. In order to understand Jesus' ascension, it is also important to understand the imagery his ascension into the clouds was calling to mind for the disciples who stood their watching in open-mouthed wonder. To that end I would encourage you also to read
Daniel 7.13-14
.
The painting at the top of the email is a detail from Rembrandt's "Saint Paul in Prison."
---
Sunday School Breakfast: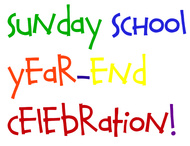 This Sunday (June 1) we will celebrate another year of telling God's story in Sunday School with our annual Sunday School breakfast. The breakfast will start at 9:15 a.m.
---

Pete's Story:
At 5:00p.m. on June 11, 2014, Joel Vermaat will be the keynote speaker at an event sponsored by the Mental Health Association of the Southern Tier to encourage mental health education in schools. Joel will be telling the story of Pete's experiences with mental illness in order to inform and transform educators' knowledge about mental health and mental illness. The event is designed for educators, and Joel encourages all the teachers in our congregation to attend. I also encourage everyone to remember Joel in prayer as he prepares and delivers the talk, and I encourage you to pray that our educational community would be equipped and empowered to better care for those with mental illnesses through Joel's talk and this event.You can see a flyer with details
here
.
---

Sunday Service Times:
Worship Service:
10:30 a.m.
Sunday School Breakfast at 9:15!
---
That we might better pray for one another:
We pray for healing for Claire Krempel, following her hospitalization in Virginia Beach, and for wisdom for her doctors.
We give thanks for healing for Barb Hover, and we ask God to continue to free her body from cancer.
We give thanks for healing for Jenni DeYoung and pray for energy and strength for the rest of the school year.
We pray for family and friends: we pray for continued healing for Jim Conrad's mother; we pray for peace for Charlise and Marcy and Jim Canary following Charlise's diagnosis of epilepsy, and we pray for wisdom for her doctors; we continue to pray for the DeYoung's 3 year old relative Kaylin as she awaits heart surgery, and for her parents Tony and Tawni and brother Micah; we pray for healing for Elizabeth Bennett's friend Terry; we pray for healing for Jim and Dorris Pitcher's son-in-law Lee Allard who is undergoing cancer treatments.
---
Upcoming Events and Opportunities:

Summer
Congregational Forum:
Following the service of worship on June 22 we will have a potluck and our summer congregational forum. Please mark your calendars.
---
Sunday Morning Ministries for
June 1, 2014:
Greeter:
Ruth Giese
Ushers:
Greg Huck & George DeJager
Intercessory Prayer:
Scripture Reader:
Al Vos
Nursery:
Herleen DeYoung and Elizabeth Bennett
Children's Church: