"
Praise be to the God and Father of our Lord Jesus Christ, the Father of compassion and the God of all comfort, who comforts us in all our troubles, so that we can comfort those in any trouble with the comfort we ourselves receive from God."
~ 2 Corinthians 1.3-4


The Church: What We Do

I vaguely remember learning about the supply and demand curve in high school economics. When you think about it, there's no shortage of the supply of suffering and affliction in the world, and demand for it is pretty low.
Comfort, on the other hand, is often hard to find, but the demand is through the roof. Unfortunately, this economic reality leads people to go looking for comfort in all the wrong places, and they pay through the nose for cheap imitations of comfort that just create more suffering.
Within this economic nightmare, Paul invites God's people to start working on changing those supply and demand curves. His argument is that God himself has worked, and is working, to change the economics of suffering and comfort. Christ shared in our sufferings - taking away some of the the supply. Paul asks us to follow Jesus' lead and share our brothers' and sisters' supply of suffering and affliction, and in so doing to create an abundance of God's true comfort.
This Sunday, we continue our sermon series on the Church, exploring who we are and what we do as God's people. We will look at Paul's words to the Corinthians about suffering and comfort in 2 Corinthians 1.3-7. I invite you to read this passage prior to our time together on Sunday morning.
---

Follow Up and Follow Through:
"The Great Turn Off 2013"

At the end of the sermon this past Sunday I invited you all to join me in "The Great Turn Off," in which we turn off the power to the "voices" that crowd out the encouraging and edifying voices of our brothers and sisters in Christ.
Perhaps you find yourself constantly
dis
couraged when you compare yourself with your friends on Facebook (or at least with the carefully crafted and stylized versions of themselves that they post). I didn't mention the discouraging power of social media in my sermon, but a
recent study by psychologists at the University of Michigan
concluded that using Facebook makes us sadder and less satisfied with our lives. As it turns out, rather than creating connections, social media (like Facebook, Twitter, Instagram, and Pinterest) can actually create an environment in which we constantly compare ourselves and our lives with everyone else's.
Perhaps you need to consider the other media you consume: maybe the right-wing or left-wing pundit you regularly listen to prompts you to thoughts and actions that are angry and divisive rather than compassionate and kind. Maybe the blogs or newspapers you read create fear and frustration in you rather than courage and hope. What about the music to which you listen? The television shows you watch? The movies you see?
Maybe because of all of these voices we have turned on, we can't hear our brothers and sisters encouraging us and building us up. So, maybe it's time to take a break from them and participate in "The Great Turn Off"! As you think about what you might turn off (Facebook, Pinterest, Twitter, blog feeds, radio talk shows, television programs, websites you frequently visit, etc.), ask these questions: do those "voices" stir up within me the fruit of the Spirit? Do they encourage me to a life of love, joy, peace, patience, kindness, goodness, faithfulness, gentleness, and self control? Do they remind me that I am indeed a child of the light? Make a commitment to turn off discouraging voices for one week. Two weeks. A month. Whatever. And then stick with it. Maybe you'll decide to just keep them turned off or maybe you'll decide to engage them differently. Whatever the case, I encourage you to consider giving "The Great Turn Off" a chance. (And if you do, would you consider telling me how it goes? I'd love to hear your stories!)
---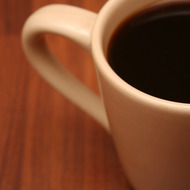 Coffee and Conversation:
With our summer schedule soon coming to an end and fall activities gearing up, our big after-church fellowship time will soon be coming to an end as well. But don't despair! You will still have an extended opportunity to enjoy a variety of delicious hot drinks and stimulating conversation with your Valley friends
before
the service. Beginning on September 8, all of the adults are invited to share coffee and conversation prior to the service. Parents, drop off your kids at Sunday School and then take a moment to grab a warm cup, some adult conversation, and a deep breath or two before the service starts. Everyone else, come when you can to catch up with Valley friends, quiz Pastor Kurt with your questions about last week's sermon, or just enjoy being together with the family of God. Drinks will be served from 9:30 until 10:20. It won't be the same without you!
---
Sermon recording: for those who were gone this past week, the recording of the sermon for Sunday, August 25 is available
here
. You might want to have a look at the picture I allude to throughout the sermon
here
. I encourage you to read 1 Thessalonians 5.1-11 before you listen. There is also a link at the bottom of the email to the folder containing past sermon recordings and folders with images.
---
I just want to remind you that the Valley Church calendar is online
here
. There is also a link to the calendar at the bottom of this email that will appear in all future emails.

Sunday Service Time:
Worship: 10:00 a.m.
---
That we might better pray for one another:
We give thanks for the good report that Daryl Whitacre received from her doctor. Because the cancer was detected early and small, her surgery and treatment will more than likely not be too invasive or intense. We give thanks for the clarity Daryl's doctor had. We continue to pray for healing and for peace for both Daryl and Rod.
We ask for healing for both Dorris and Jim Pitcher following Doris' fall in church this past Sunday. Doris is experiencing severe pain in her lower back. Jim has since had problems with his back as he has been putting extra strain on it helping Doris.
We give thanks for how well Edele Thompson is doing as she undergoes radiation and chemotherapy, and we ask God to continue to heal her and restore her to full strength and health.
We give thanks for the good report from Joe and Thea Huizinga's pastor at Grace Bible Church that Thea is doing better than she has been for some time, and we continue to pray for comfort and strength for Thea and endurance and perseverance for Joe.
We ask God to grant Lucky Dimidio peace, patience, and hope as he adjusts to life without sight, and strength and perseverance for Harriet as she serves him during this difficult time.
We pray for the friends and family of members: Pat and her daughter Karen, Sue, and Jim Stocum's mother, Esther.
We continue to ask God's blessing for Wilner and Marila Nicolas and their family.
We give thanks for the safe delivery of a healthy boy (Jeremiah Johnson Vernon) to Jake and Jamiee, and for Tilly's joy as grandmother.

---
Upcoming Events and Opportunities:

Sunday School for Kids:

Sunday School will be resuming for kids on September 8. Note that we will be starting at 9:30a.m. this year. (That's 15 minutes later than years past). The adults will be sharing a time of coffee and conversation during the Sunday School hour. (Please see article to the left.)
Service Time Change
:
We will be resuming our 10:30a.m. service time on September 8, so mark your calendars.
School Supplies for CF Schools:

We are collecting school supplies for the Chenango Forks schools. There is a box in the foyer to collect any supplies you wish to donate.
Hope for a Hundred Hearts - Operation Christmas Child:

This is the final Sunday that we will be collecting plastic shoe boxes for Operation Christmas Child. By my count, we're at about 25 boxes short of our goal right now.
Also, we have enough toothbrushes, but we still need toothpaste. Also, rumor has it that Walmart has washcloths on sale.
Fall Festival
:
Just a reminder: Fall Festival is September 22! Keep inviting neighbors and friends!

---
Recommended Reading: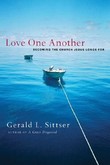 The format of the second half of this sermon series was inspired by Gerald Sittser's book
Love One Another: Becoming the Church Jesus Longs For
. This is a book that is easy to read but is also full of sound, substantive, and challenging thoughts about what we, as the church, are called and empowered to do.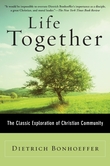 One of the classics on the life and actions of the church is Dietrich Bonhoeffer's Life Together. While it might be a bit more difficult to read than Sittser's book, any effort put into reading it is amply rewarded. I have heard some say that, after the Bible, Life Together should be on the top of the required reading list of any Christian. I wouldn't argue with that!