"I said, 'I will watch my ways
and keep my tongue from sin;
I will put a muzzle on my mouth
while in the presence of the wicked.' "
---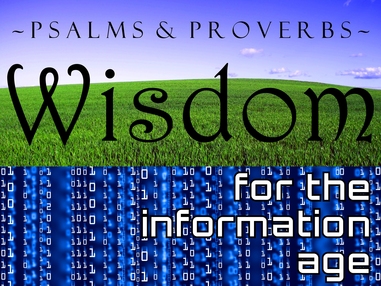 The information is, among many things, an age of endless noise and constant speech. It gives us opportunity to tweet, update our status, blog, instantly message, and generally shout from the rooftops to anyone and everyone who will listen to anything and everything we have to say. (And much of what we collectively have to say is not exactly uplifting or edifying, is it?) Psalm 39 invites us to step back and take up a posture of wise silence, followed by wise speech. Psalm 39 reminds us that sometimes it's best to keep our mouths shut and our keyboards inactive and to pay attention to our witness to particular audiences, even if we have a legitimate lament burning up within us. In an age of endless noise and chatter, sometimes we need to keep silent before we speak and allow that silence to shape the speech that follows. I encourage you to read and reflect on
Psalm 39
prior to our time together on Sunday morning.
---
Louisiana Flooding:
The disaster unfolding in Louisiana (an estimated 6.9 million gallons of rainfall over two days in the state, 13 deaths, and over 100,000 people out of their homes), is difficult to fathom. The people of Louisiana certainly need our prayers once again. (And as things like the election and the drunken escapades of immature American Olympic swimmers steal headlines and cable news coverage, the people of Louisiana also need to know that we care and that they have our support and our prayers.) But they do certainly need our tangible support. Our friends and dependable partners at World Renew are on the ground in Louisiana already. From World Renew:
"World Renew DRS [Disaster Response Services] asks for generous donations to support these communities, many of which have been hit by multiple flooding events. Financial donations will be used in the months and years to come, not only for home repair, but to provide hope in support in Christ's name throughout the many stages of recovery." To see more on World Renew's response and to donate, please see
here
.
---
Announcements and Events:

2016 Valley Church Fall Festival
:
Valley Church's annual Fall Fest is just around the corner again. We will be holding our neighborhood party on September 18, from 1:00 to 5:00 p.m., complete with all the usual festivities plus a few more: games, prizes, ice cream and cotton candy, bounce houses, the dunk tank, and this year hot dogs, hamburgers, grilled chicken and even some veggies from the garden (for the health nuts out there). Please be prepared to volunteer and and also make sure you invite neighbors, family, co-workers, and friends!
Garden Harvesting for CHOW:
If you would like to help harvest part of the community garden produce for distribution to CHOW referrals, please contact Barb Lockwood.
Table Use and CHOW at Valley:
Our CHOW volunteers use the tables downstairs on Mondays (12:00 to 2:00) and Wednesdays (4:30-6:00) as they distribute food, so if you are borrowing tables or moving tables around, please ensure that the tables remain downstairs during CHOW distribution times!
---

~ Valley Church ~
Gathered as God's family, we are sent into the world as agents of God's mission of renewal.

---
This Sunday:
Worship Service
at 10:00 a.m.
---
That we might better pray for one another:


We pray for members of our youth group and parents who are on a camping and hiking retreat this weekend in the Adirondacks. We pray for safety and for a time of renewal, refreshment, and meaningful faith formation for all involved.
We pray for peace and blessings for Wilson, Maggie, Miley, and Sophia Germain and the extended Germain family during a time of family hardship.
We give thanks with Lindsey Crawford for her new job, and we pray that this new beginning will be richly blessed for Lindsey.
We pray for comfort and peace for the whole extended DeYoung family as they mourn the passing of Peter's sister Nelly.
We pray for God's blessings for those preparing to return to college or go to college for the first time.
We pray for members of our congregation struggling with ongoing medical issues.
We give thanks for the news that the Salvation Army has adopted Faith & Finances as an official ministry, and we pray for wisdom as they (with Valley's Faith & Finances team) consider how best to implement F & F.
We pray for the shalom of the greater Binghamton area, and for guidance as to specific ways we as individuals and as a church might partner with God as stewards of his reign to cultivate that shalom in the city of our exile.
We pray for God's world: for the people of Louisiana as they begin clean-up and recovery following the flooding there; for our nation's cities and particularly for the healing of relationships between police and communities; for the people of south and east Africa impacted by severe droughts there; for ongoing restoration, renewal, and justice for the people of Haiti; for refugees fleeing violence around the world; for those who are persecuted for their faith around the world; for God's miraculous intervention in the Middle East; for the people and leadership of the United States during this election season; for organizations fighting to protect religious liberty in our changing world.
We pray for friends and family: we give thanks for the successful surgery and good prognosis for Deb Harmon's brother; for healing and strength for Jim Canary, Sr.; for healing for Adam Derzanovich; for Mike Corgan's nephew who is battling heroin addiction; for healing and rehabilitation for Marcus Doller's mother; for energy and strength for Alistair Krempel; we pray for those battling cancer: for Jim and Marsha Conrad's friend Judy, for Marcus Doller's friend Scott, for the DeYoungs' niece/cousin Terri; for the Petersons' friends Pat and Amy.

---
Sunday Morning Ministries for
August 21, 2016
Greeter: Cindy Krempel


Ushers: Charlie Huizinga and George De Jager

Intercessory Prayer: Doug Aukema

Scripture Reader: Paul Peterson

Nursery: Lor Recker-Woodnorth

---